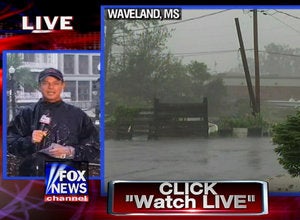 The U.S. Conference of Mayors issued a press release yesterday saying that Baton Rouge, Louisiana has experienced the worst damage in the city's history following the landfall of Hurricane Gustav last Monday, September 1.
President Diaz, Executive Director Cochran, and Baton Rouge Mayor Kip Holden issued the following joint statement:
"While the nation focuses on Minneapolis and St. Paul, it is our position that we should not ignore Baton Rouge in this hour of desperate need. Because Baton Rouge was never given the order to relocate, the citizens of Baton Rouge are still bearing the brunt of the storm. Yesterday, in a city of 500,000, approximately 300,000 residents in Baton Rouge were still without power, shelter, food and basic necessities. These people are also in dire need of equipment from FEMA and assistance from the federal government to help them reenter their homes.

For the last 48 hours, the nation's mayors have been frustrated with FEMA's lack of movement of tarps, many of which are already available in cities and states nearby. These tarps are needed to cover the roofs of thousands of homes.

Mayor Kip Holden confirmed that although FEMA has provided some assistance to Baton Rouge, the demand from citizens for relief has far exceeded the quantities of supplies provided by FEMA. In the meantime, other mayors, agencies and the private sector have responded by providing critical supplies and equipment.

Yesterday Baton Rouge faced an emergency situation without power for hundreds of thousands of its residents.

The nation's mayors are calling on the national news media not to lose sight of this tragic and dangerous situation. Throughout history, the media has been with the people reporting the facts.

While there are other events going on around the nation, mayors around the country believe that it is very important that the cameras be turned to Baton Rouge to help those in immediate need."
This writer received an urgent cell phone message today from an emergency room physician, Dr. Sonia Winslet, who is currently at a medical center in Baton Rouge. Dr. Winslet expressed concern that the hospital was still without power, there was no land line phone communication, and that her own cell phone would soon be out of power. While there was no immediate danger to patients, she asked that this information be relayed to local media in Baton Rouge.
Contact was made with local reporter John Wirt at his home. The Advocate Newspaper is struggling with limited ability to conduct a press run locally because of the power outages which are affecting 600,000 customers, he said. The paper has had limited press runs in Lafayette and Mobile, AL.
Local radio coverage is "pathetic," Wirt said in frustration, urging citizens journalists to try to make contact with the Terrebonne Indian tribe "who did not dodge a bullet."
The Louisiana Radio Network is not answering calls, presumably due to power outages in the area.
News from Indian Country reported on its website today:
"Gustav hit the rural Terrebonne Parish and the United Houma Nation communities southwest of New Orleans the hardest, causing heavy damage before moving into St. Mary Parish and causing wind damage to the Chitimacha Reservation.

The Chitimacha Tribe of Louisiana on the Gulf Coast took a direct hit from Hurricane Gustav just after noon on September 1. Reports confirm the eye of the storm struck Morgan City 30 miles east of their reservation causing heavy damage before moving northwest directly at their reservation at near 15 mph, with top winds of 105 mph. Damages to the reservation in Chareton, St. Mary Parish, have not been reported but early Monday morning power outages were reported throughout the parish.

Tuesday morning telephone calls to their tribal police department were not answered nor was there voice mail, indicating a power outage in the area."
Other reports coming in indicate the United Houma Nation in LaFourche Parish 60 miles east of Chitimacha also sustained serious damage with downed power poles and trees, and news reports of roofs ripped from buildings. Residents of the parish were under mandatory evacuation.
Wirt said that he has significant damage to his own home, from a tree that crashed through his roof.
The Advocate's award winning photographer, Rick Alan Hannon, was unable to cover the aftermath because of damage to his own home. Hannon previously had his Hurricane Katrina photos published in the New York Times and not having cover this disaster is a "real loss," Wirt said.
Two million people evacuated form the path of Hurricane Gustav which slammed into the tiny village of Cocodrie.
Because New Orleans was spared the flooding, Wirt said that the national media has largely ignored the flooding and damage in central and northeast Louisiana.
"These are small communities, and they need help," he said.
Senator Mary Landrieu (D-LA) issued a statement yesterday.
"Hurricane Gustav impacted every corner of Louisiana, and we need to ensure our communities have the tools they need to quickly and efficiently rebuild," Sen. Landrieu said. "The coordination between the federal government, the state and local governments was much improved for the evacuation from Gustav since the 2005 hurricanes. But Gustav was still a major storm that caused wind destruction, flooding and widespread loss of power. I am working to ensure all hard-hit communities have the assurance of federal help."
Sen. Landrieu worked with local officials in St. Tammany and Tangipahoa parishes, and yesterday, they were also declared a Major Disaster. She is still working to ensure they are made eligible for debris removal. But 18 parishes were also greatly impacted by Gustav; including Calcasieu, Washington, St. Helena, Concordia, Franklin, Catahoula, Morehouse, and Lasalle; and should also be eligible for the declaration. Sen. Landrieu is working with local officials across the state to ensure their inclusion for both types of federal assistance.

Related
Popular in the Community