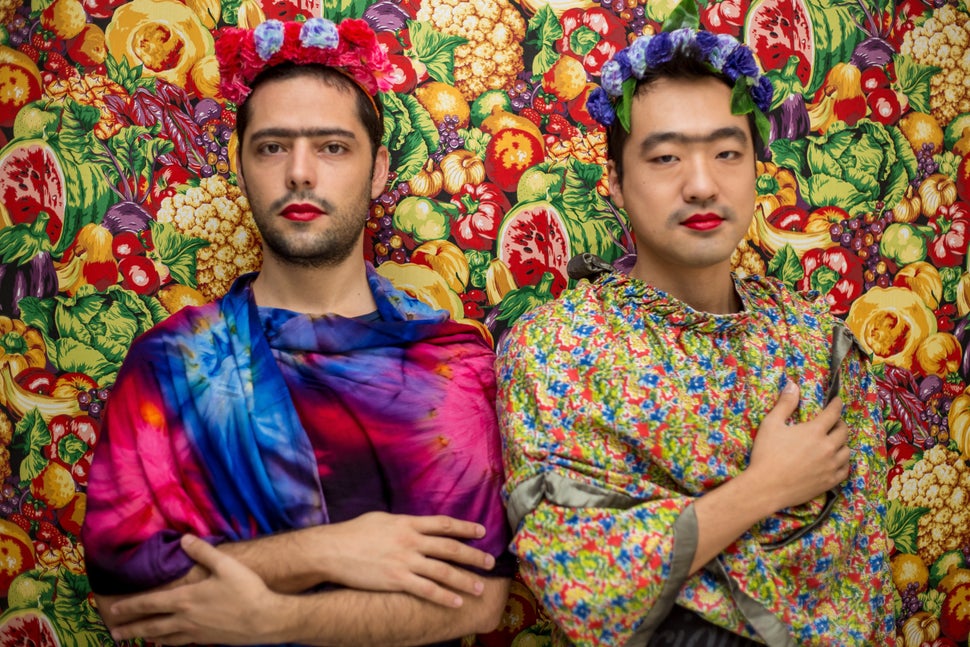 Brazilian photographer Camila Fontenele de Miranda has certainly thought this concept through. For her project "Todos Podem Ser Frida (All Can Be Frida)," she's inviting men, women and children to stand in front of her lens as Kahlo incarnate, dressed as the fashionable icon. Most importantly, though, she asks her subjects to conduct Kahlo's electric intensity through their poses, gazes and moments of self-reflection.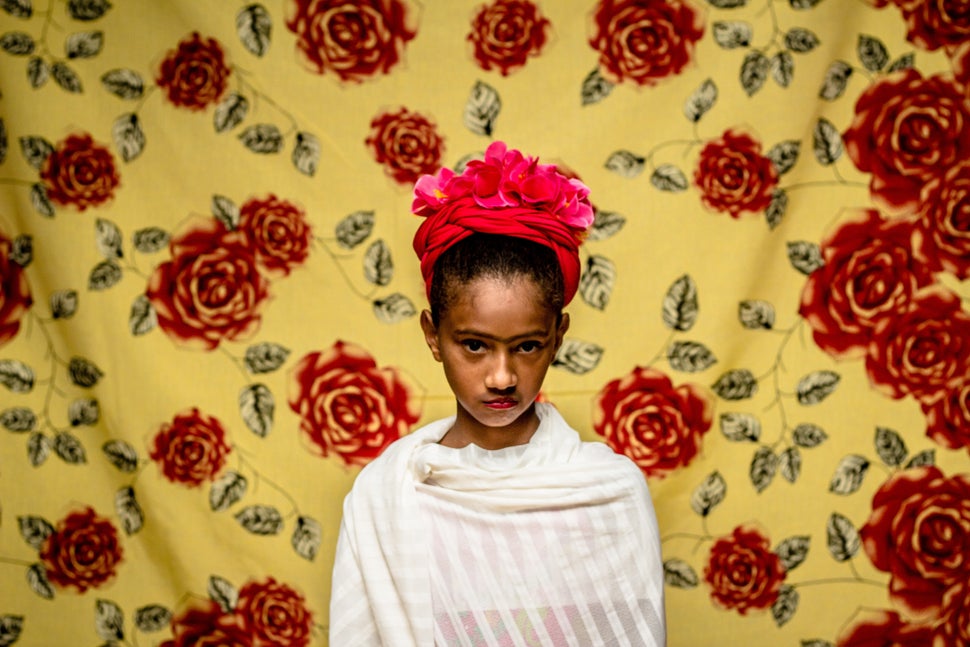 De Miranda recounted that she first learned about Kahlo in an art class in college. "First, I fell in love with the colors, but then I found a strong, almost spiritual connection between us," she told HuffPost in an email. "I started reading a lot about her life and work, until the moment I plucked up courage to make something inspired by her. I felt it was like a mission, because I needed her in my personal and professional life."
She originally conceived of "All Can Be Frida" in 2012 when she was working in advertising and dabbling in photography as a hobby. The series began as a project focused on men dressed as the artist, donning clothes and accessories that spoke to themes associated with Kahlo's life: "Frida por Inteiro (Entire Frida)," "O Amor de Frida (Frida's Love)," "As Cores de Frida (Frida's Colors)," "A Dor de Frida (Frida's Pain)," and "O Aborto de Frida (Frida's Abortion)."
"Entire" broadly spotlights the strength and intensity of Kahlo's persona as an individual, while "Love" tracks the turbulence and intimacy she experienced primarily with husband Diego Rivera, among other lovers. "Colors" draws from the wild use of pigment in Kahlo's work, while "Pain" focuses on the agony she depicted in her self-portraits, stemming from a life of illness, including polio as a young child. The latter theme, "Abortion," similarly refers to the fact that Kahlo, after suffering through a litany of injuries resulting from a tram crash, struggled to bear children, experiencing miscarriages and an abortion.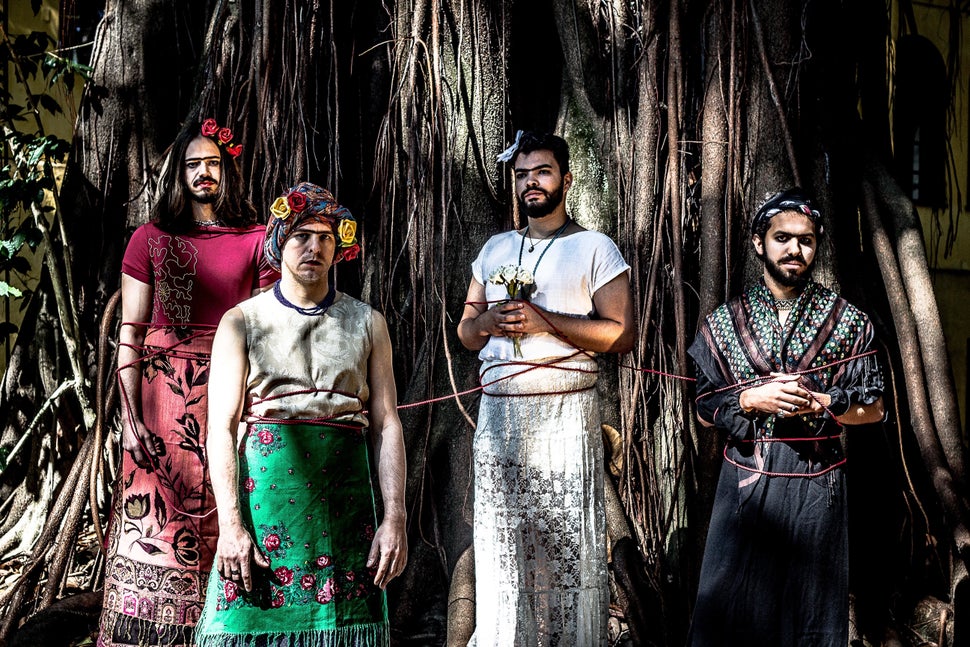 It made sense for de Miranda to work with men in her series at the start, she says, in an attempt to explore how Kahlo herself embraced gender fluidity and pushed the boundaries of sexuality. "Frida used to wear men's clothes, and also there were rumors about her bisexuality," de Miranda added. "I think she was really brave for living with such intensity, fearless of experimenting to be the other."
But de Miranda soon expanded the project to women and children, too. She says that once she started sharing the project on the Internet (mostly on Facebook), she noticed a significant interest from all types of people who wished to embody Kahlo. "And it wasn't aesthetic, there was something else," de Miranda said. "She has a power that I just can't explain."
Now anyone can participate in the project, for free. It takes about 15 minutes for the characterization -- courtesy of a team of photography assistants and makeup artists working in a mini studio -- and the shoot. According to de Miranda, the magic of her series happens before she even takes a photo, when the participant is "walking through the path of self-knowledge." As she reiterated throughout our exchange, "All Can Be Frida" is just as much about the resulting photograph as it is about the sitter, and de Miranda, discovering new things about themselves.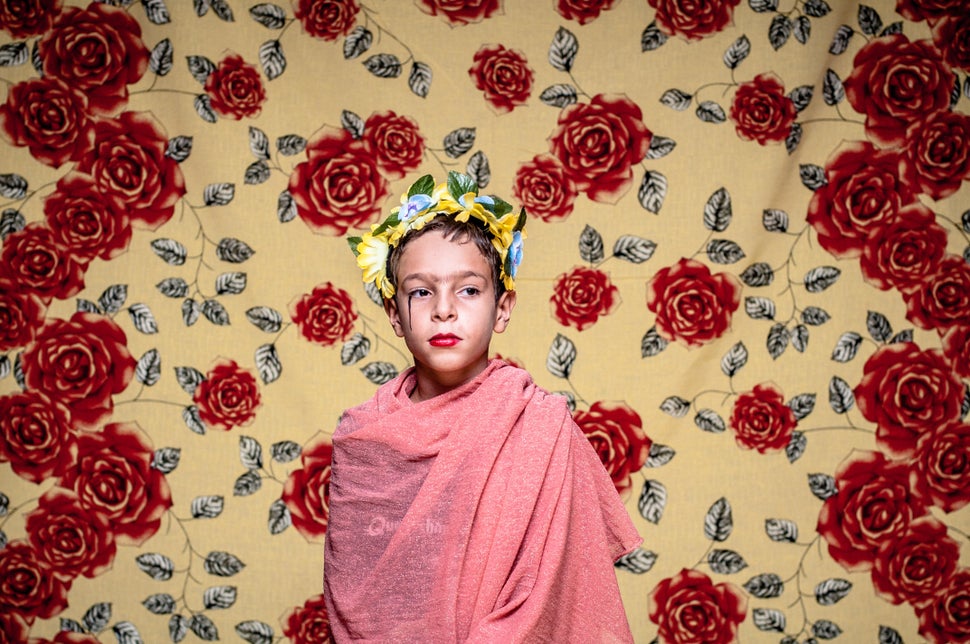 "In the beginning I didn't know where this work would take me, because everything was a special and personal relation between me and [Kahlo], and my intention was to communicate artistically, to discover myself," de Miranda said. "After one year dedicating myself to the first part of this project I had the courage of leaving my job and becoming a photographer full-time."
De Miranda's project is an interesting glimpse into the very fine line between appreciating the cultural significance of Kahlo and appropriating it. As to why Kahlo's legacy resonates not only for de Miranda today, but for the hordes of fans who practically worship the artist, the photographer has some ideas:
"I see [her] as a representation of what we became or what we want to become," de Miranda concluded. "Frida Kahlo was an inspiring human being, so much ahead of her own time, mostly because she was a woman. It can sound poetic or too personal, but when I'm going through hard times I think about her and it brings me a huge strength. I didn't have the chance of learning her history when I was a teenager and [that] could have made a great difference to me. I had eyebrows like hers. But knowing that today people have this possibility earlier makes me really happy. She deserves this acknowledgment."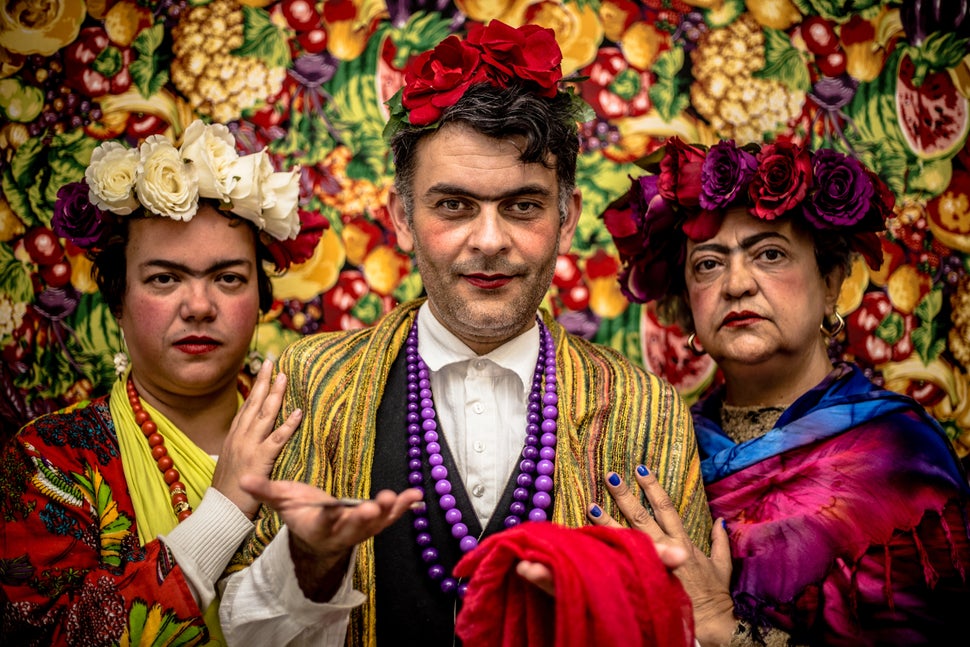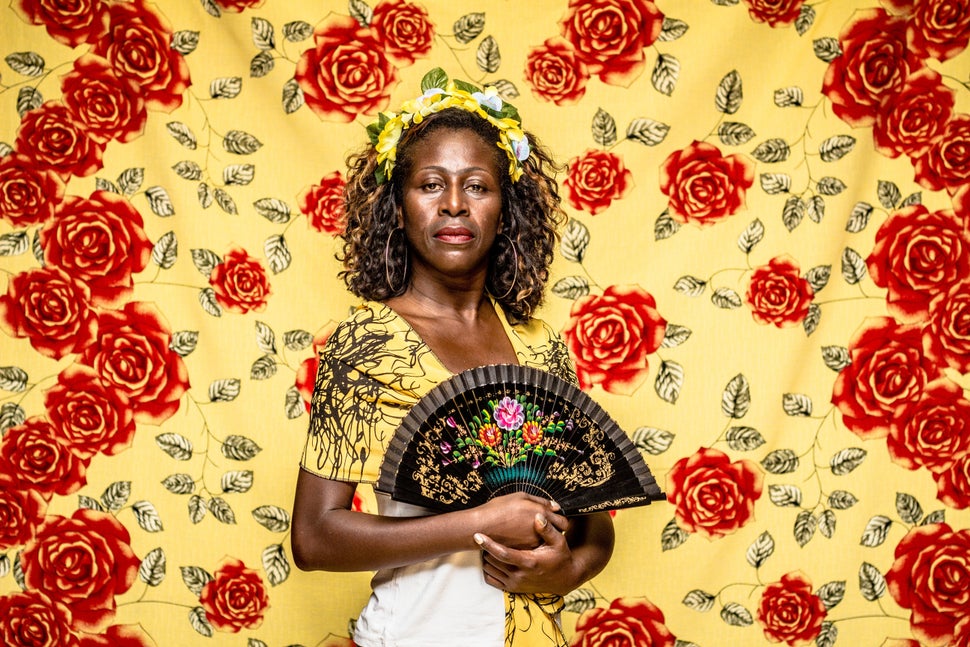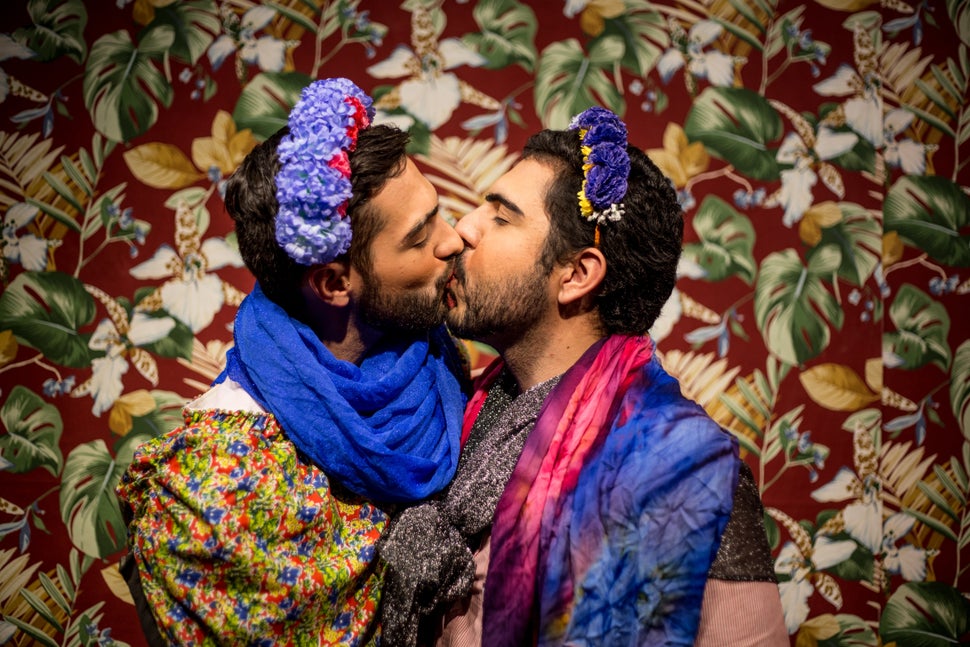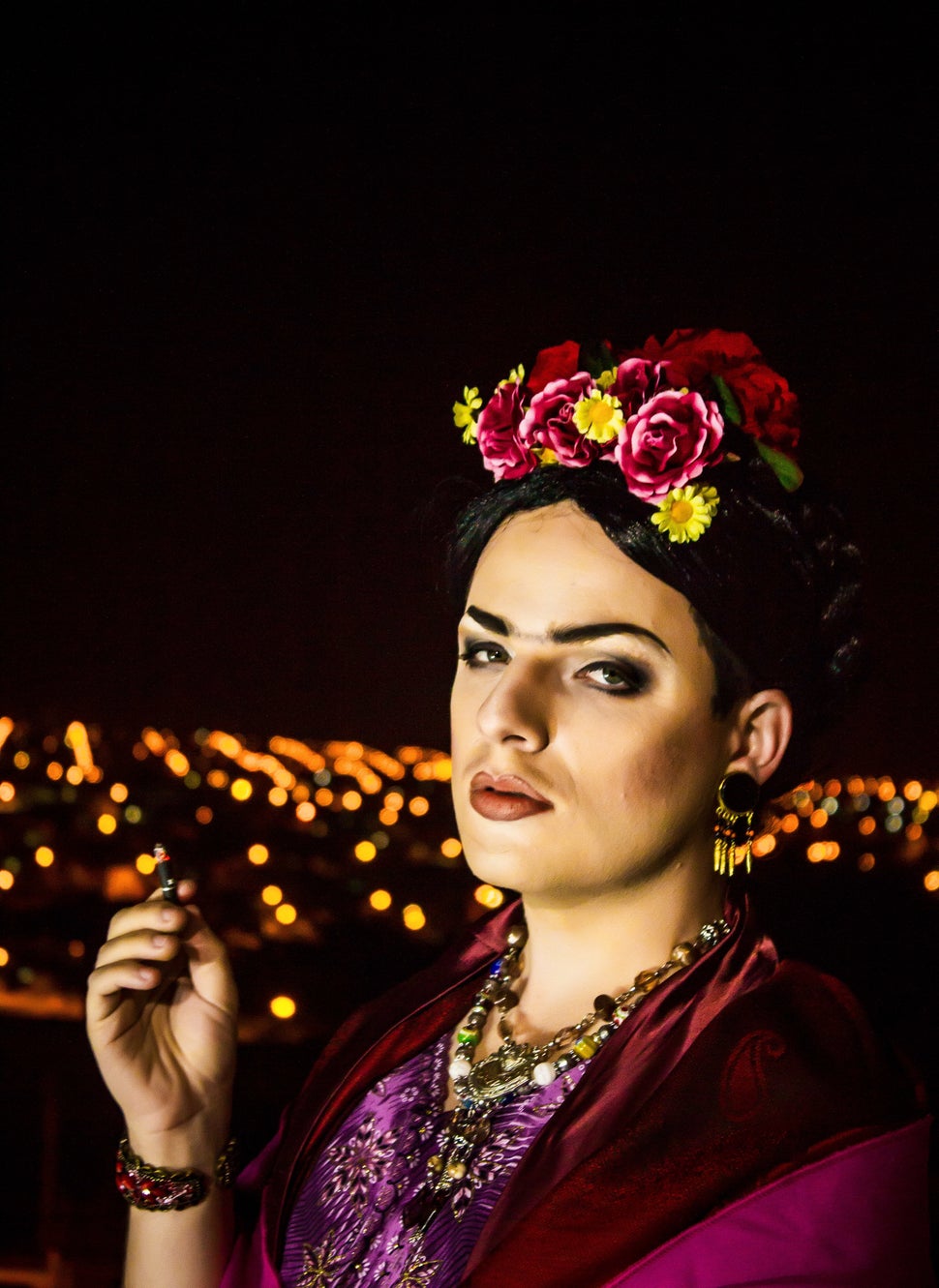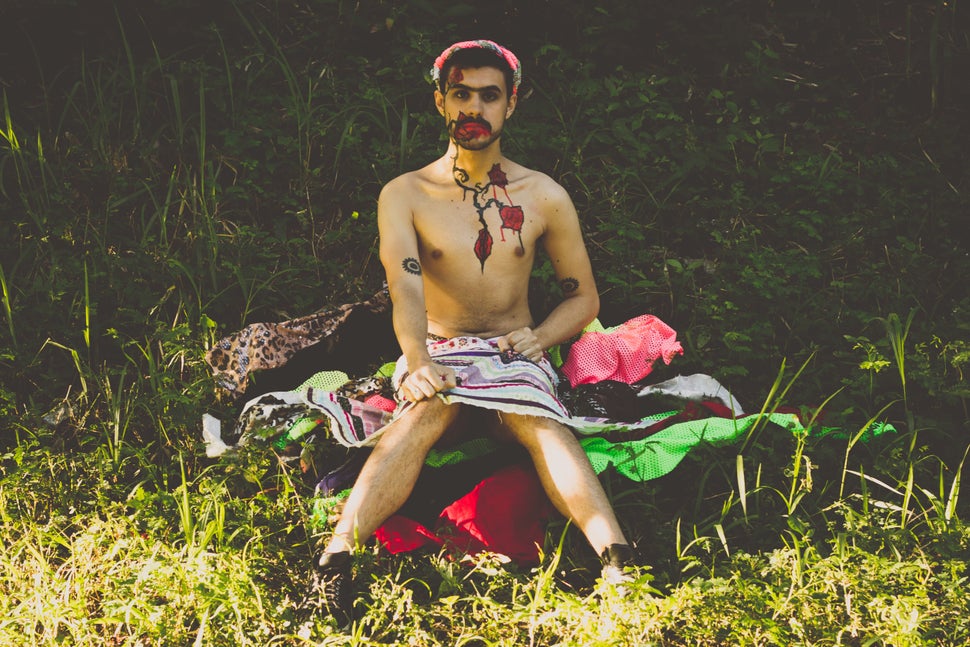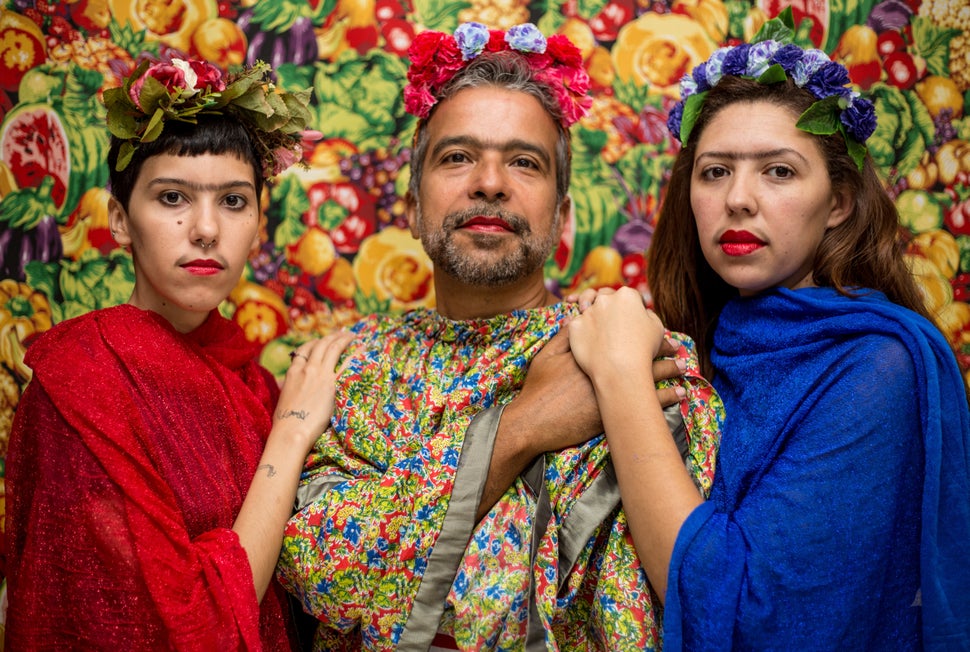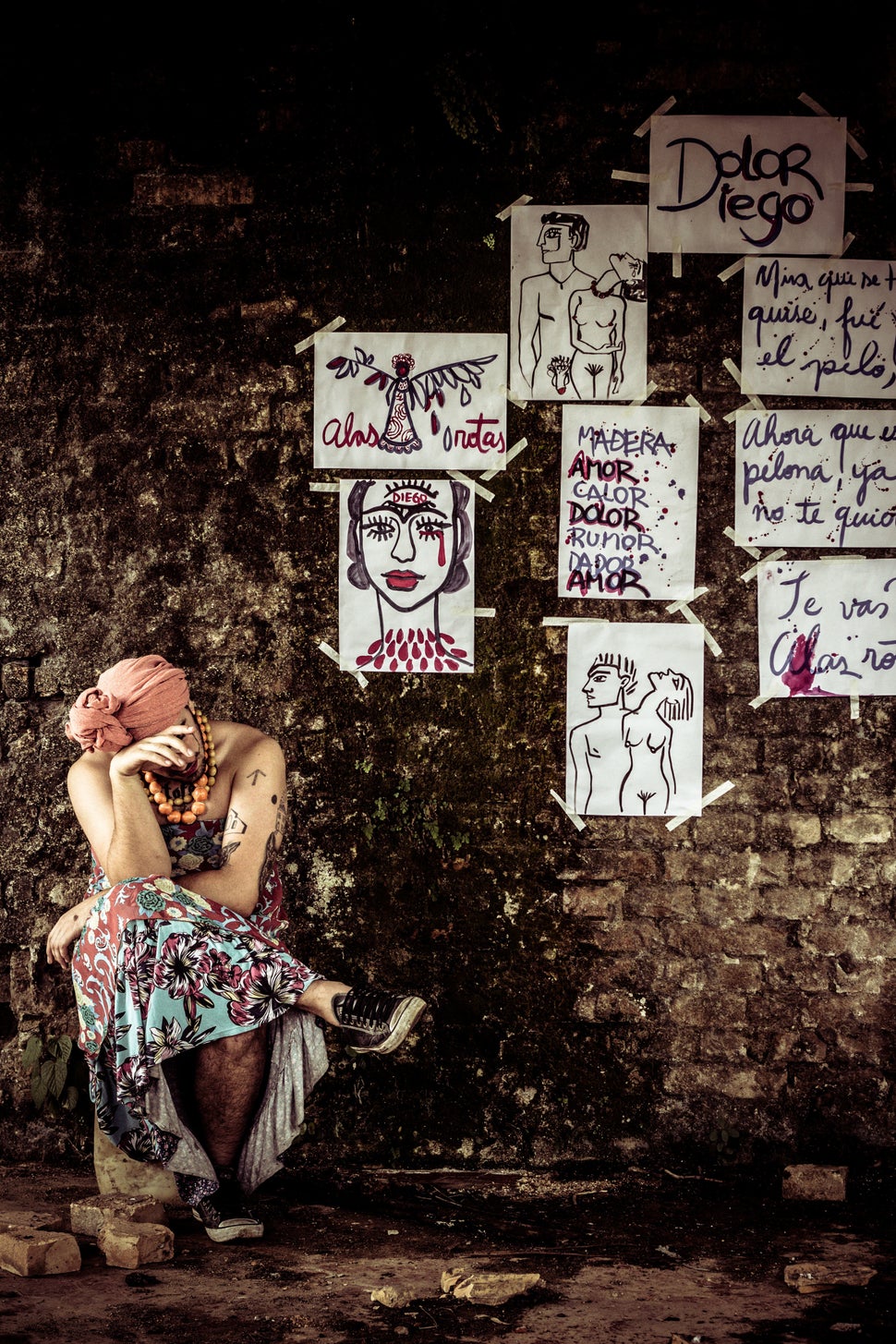 Calling all HuffPost superfans!
Sign up for membership to become a founding member and help shape HuffPost's next chapter
BEFORE YOU GO
PHOTO GALLERY
Frida Kahlo: Fashion As The Art Of Being