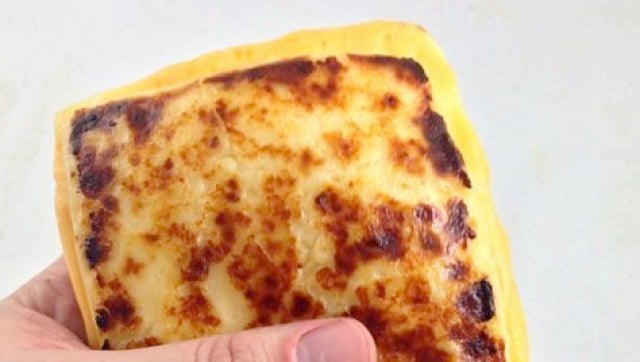 The best part of grilled cheese sandwiches is definitely all that melted cheese. The bread, while good and buttery, is really just the vehicle that gets the melted cheese into our mouths -- which is why the all cheese grilled cheese is the greatest thing we've ever heard of.
The all-cheese grilled cheese is exactly what it sounds like: a grilled cheese sandwich made with nothing but cheese. And it's all made possible by the invention of bread cheese. Carr Valley Cheese was inspired to create this genius cheese thanks to the Finnish cheese Juustoleipa -- which literally translates into bread cheese.
Carr Valley Cheese made their own twists on the Finnish cheese. They baked their version until it had a brown crusty top, making it look like it was perfectly broiled (and just like the bread does in a golden grilled cheese). While they suggest you pop it in the microwave and then serve it with your favorite dipping sauce, it's DudeFood.com that came up with the best use for it: the all cheese grilled cheese, of course.
It's simple enough to make the all cheese grilled cheese. Just replace the regular bread with cheese "bread" and hold the butter (there's enough dairy in this sandwich already). Then, fry it as you would any other grilled cheese. The bread cheese will maintain it's shape while the cheese slices get all melted and perfect. It's the ultimate in grilled cheese.
Check out these grilled cheese recipes.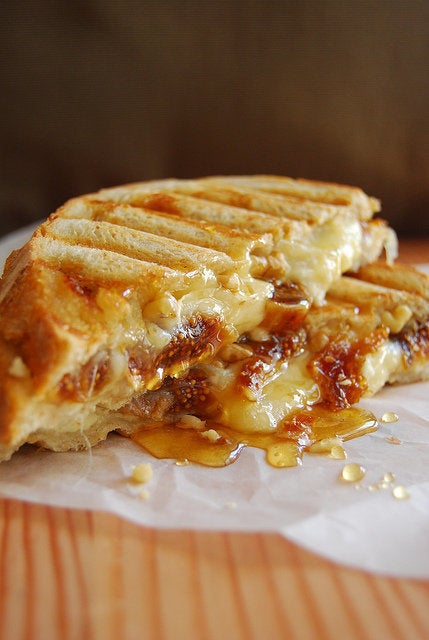 25 Mouth-Watering Grilled Cheese Recipes