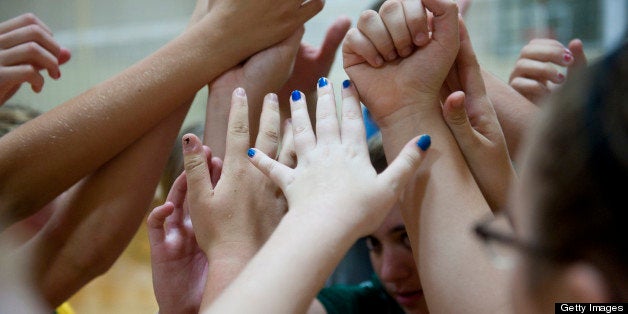 It's well documented that the first 1,000 days of a child's life is developmentally critical. No less so for the last 1,000 days of the life of a Millennium Development Goal (MDG). With less than 1,000 days before the end of the current MDGs, we are entering what UN Special Envoy for Education Gordon Brown describes at the "Final Sprint" to achieve them. To meet the education MDGs, it means ensuring access to a quality education for 61 million young people of primary school age -- particularly focusing on girls. We've come quite a distance since 2000 when over 100 million youth of this age were out of school, but many of those who still lack access are the most marginalized, due to geography, disability, gender, ethnic origin and the impact of violence and conflict, making the last 1,000 days challenging -- but it's doable!
While efforts are underway to redouble efforts to meet the education MDG, we at the Global Campaign for Education-US (GCE-US) are also focusing attention on the post-2015 education agenda. What will be our new goal? What should be our new targets? How should we measure the results to know progress toward meeting them?
Once children are in school, how can we be assured that they are receiving a quality education? For example, India has made significant and very impressive progress in enrolling about 93 percent of their primary school-aged children. But, a study showed that only 48.2 percent of fifth graders can read at even the second grade level. Simply putting children in school is not sufficient and in some cases, if the education is not of sufficient quality, it can actually backfire when parents reasonably withdraw their children because for them -- it's a waste of time.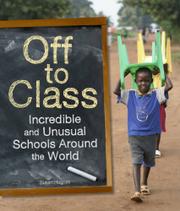 Currently a High Level Panel appointed by the UN Secretary-General, is engaged in consultations and deliberations on the post-2015 education agenda, and GCE-US, working with the Basic Education Coalition (BEC) in Washington, D.C., has developed a consensus proposal for a post-2015 Education MDG Goal, with specific targets and indicator measurements to be achieved by 2030. This proposal has been submitted to the High Level Panel for their consideration. Over 35 organizations in the field of global education have signed on so far. The key components include:
Universal Readiness to Learn (under 5 and through pre-primary enrollment
Universal Equitable Access (through enrollment and attendance in primary and lower-secondary education and quality improvement measures)
Universal Learning (through completion of primary and lower-secondary education with demonstrable skills and learning outcomes)
If we are to attain both the current education MDG and a new goal with these components by 2030 that addresses these components, we will need to have what I call the three C's: creativity, collaboration and capital.
Creativity: As beautifully told and photographed in her children's book Off to Class: Incredible and Unusual Schools Around the World, Susan Hughes shares 24 examples of creative and sustainable "classrooms" in countries around the world that reflect local environmental and economic realities. Mobile classrooms and mobile technologies are just two of these innovative ways education can be enhanced by creativity and technology.
Collaboration: To be most effective, both donor governmental bodies and Civil Society Organizations will need to better communicate and collaborate to avoid duplication and be supportive of each other's work on the ground. Often education initiatives are not well-coordinated and not necessarily in line with the country's national education plan.
Capital: To meet the current education MDG, UNESCO has raised the level of external funding required to provide basic education in low-income countries from $16 billion to $26 billion. A recent panel of experts looking at how to finance education globally, spoke of the importance of 1) increased national budgets for education by countries working to meet the MDG; 2) expanded donations from the U.S. and other countries on a bilateral and multilateral (Global Partnership for Education) basis; and 3) contributions and investments from the private sector. Further, the panel called on everyone in the international community to set a global goal on education financing to hold funders to account after 2015, ensuring that no country is prevented from achieving education goals by a lack of resources.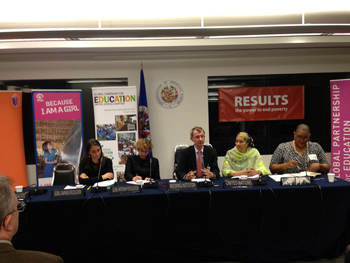 We will need clear thinking, agreement and commitment in these three areas if we are to address educational needs and solutions on the ground in developing countries, answering such questions as: What should schools look like? What are the basic minimum classroom inputs without which we know students will face obstacles to learning? What skills, materials and technology should teachers be equipped with to enable students to learn? And many others.
Above all, being the foundation of all developmental sectors, education must be elevated to the highest priority by the US and global community in the sprint toward reaching the 2015 education MDG and beyond.
Calling all HuffPost superfans!
Sign up for membership to become a founding member and help shape HuffPost's next chapter