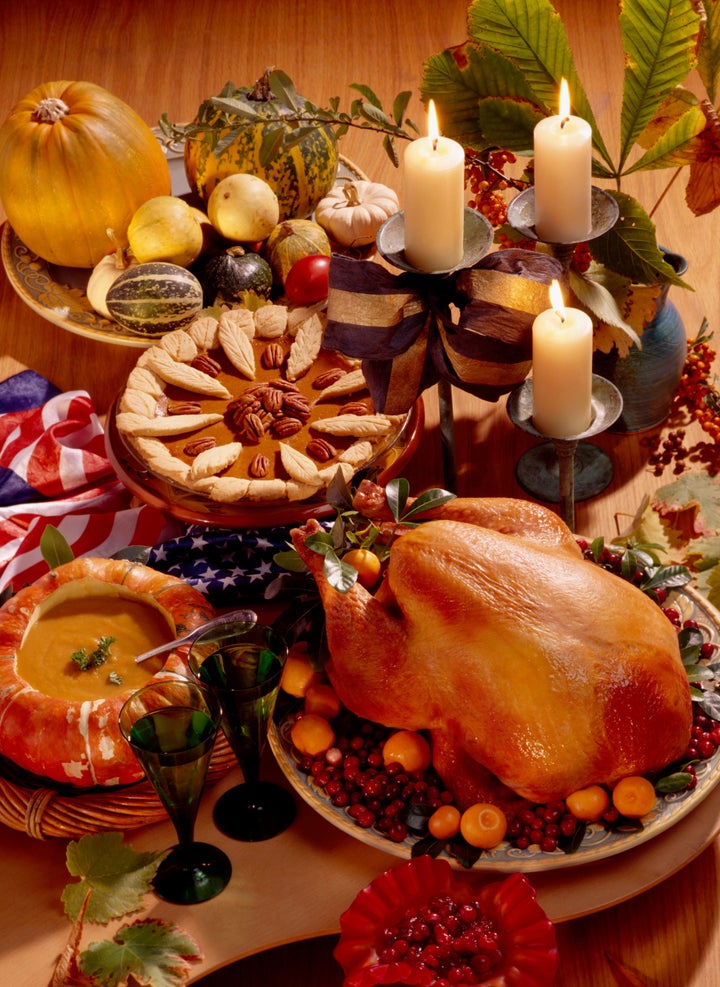 As the holidays approach, more moms than ever are both buying and making the turkey that will be on the table Thanksgiving day. Last week, the Census published a report showing that 73% of new mothers aged 20 and older (and 76% of those 22 and older) worked during their pregnancies. Of those working, 80 percent returned to work within a year after giving birth.
Not only are more moms working during pregnancy and soon after their first birth, but they are also increasingly returning to work once their children are school-aged. Preliminary results from a study I am conducting with Professor Adrianne Frech at the University of Akron suggests that only 10% of mothers remain out of the workforce until their youngest is 12, according to data from the National Longitudinal Survey of Youth 1979.
As the holidays approach, it is often speculated that working brings moms guilt about whether they will have time to do it all -- manage work, family and all of the holiday events. But my research suggests that working may mean something else to moms and their families: greater consumer confidence at the holidays.
In my study of 80 randomly sampled women from New York City, I found that working increased women's confidence about their family's financial situation, regardless of their class position. While working and earning an income certainly increased the family's overall economic well-being, it also increased the women's sense of the family's financial security. Women who worked explained that it gave them an increased sense of self-reliance and independence.
We've known for a while that women are the main consumers in the family. But women who work may feel more comfortable in that role, as my respondents did. Irene explained, "When you go out to make a salary, you can go out and buy whatever [you] want, because [you] earned it." Angela worked part-time and she concurred, telling me, "Not that I treat myself all the time but it makes me feel a little more at ease to say that we could. I could do some extra stuff and not feel like I'm just taking my husband's money."
Even women who worked for low-wages explained that working gave them the ability to spring for the occasional pizza or child's toy, because of the greater sense of economic security that came with paid employment. Maritza, a mom who worked full-time making $20,000 annually, said, "My first paycheck -- I said, 'Wow.' It felt good."
All due respect to Norman Rockwell, but it's time to repaint the portrait of America and show an accurate picture of family and holidays. Mothers are more likely than not to be earning part of the family income this year. And our best shot to improve our economy around the holidays (and throughout the year) may be to promote programs that support women's continued employment. Greater access to paid maternity leave (the Census reported that only 50% of moms have this) and universal childcare for pre-school age children would be a step in the right direction.
This holiday, let's be thankful for our mothers and our fathers and all they do to raise the children of this country. And let's take our thanks a step further by recognizing that American parents feel squeezed at work and at home and by developing federal and workplace policies that address the challenges parents face now that most adults in families are working.