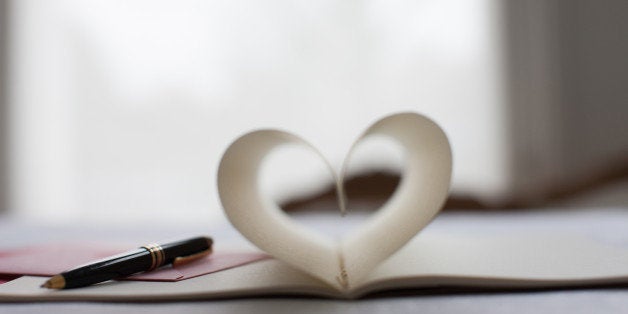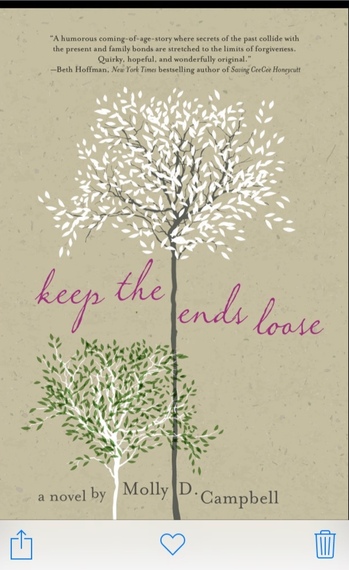 Molly D. Campbell is the author of the debut novel, Keep the Ends Loose, about a fifteen year old's journey when a family secret threatens to destroy her family. A wry tale told from Mandy Heath's point of view, it is a coming of age novel for both teens and adults. We spoke about writing from a young adult point of view, what it means to be a family, and how to be funny with writing.

What led you to take on the young adult's point of view and create the character of Miranda Heath? What did it take to capture the voice of a modern day fifteen year old?
I have always been very fond of precocious children. I was one myself. I wrote this the way I remember my own worldview at age 15. Young adult novels are very popular right now. I think it may be because young people have wisdom that they have never been given credit for. The Young Adult novel opens the door to their voices.

I also feel that humor is an important coping mechanism. I began my humor writing career when I was faced with major facial reconstruction surgery after having skin cancer. It required four surgeries. I looked like a monster, and was confined to home for a period of weeks. I decided in advance that I would turn the entire process into something upbeat, instead of depressing. I began journaling the process to a group of my friends via email. I dubbed them The Frankenstein Outreach group. My blog sort of evolved out of that experience of turning something awful into something funny.
Characters, always. I begin with a character sketch, and somehow, the plot just takes over. I have never been one to construct elaborate plots in my head. Instead, I am fascinated by people. I see an unusual looking person at the mall, for instance, and I immediately start to project a house, a family, and an occupation onto him or her. I wonder what the person's name might be, and what it might be like to be that person. I have been doing this all my life as a source of private entertainment. I never thought it would lead to anything. But suddenly, after having two careers, raising children and then working part-time at a veterinary practice, I began writing about all the people that have wandered around in my head for years.

What do you think Keep the Ends Loose says about what it means to be a family?

Families are fraught with disaster that always just simmers underneath the surface. Have you ever been to a family reunion that was drama-free? I am fascinated with family skeletons. I also love humor, as I said, and I wanted to tell this family's story from a humorous standpoint, rather than a tragic one. I feel that humor is the saving grace in almost any terrible situation. Also, I think that humor is a survival mechanism that many young people use to get themselves through the angst-filled teen years. At least I did. If it weren't for humor, I would never have survived high school.

Tell me about winning the Erma Bombeck Writing Award. What did you write for that contest? How did it spur you on? What about Bombeck's writing inspires you?
The Erma Bombeck Writers' Competitionis held in conjunction with the Erma Bombeck Writers' Conference, which occurs every two years at The University of Dayton, Erma's alma mater. I won twice, the first time in humor, and the second in human interest. I wrote about my husband first, and then my father. Erma is a real inspiration, and I am so proud to have gotten this recognition.

Winning in that competition opened many doors. I got my first writing gig, as a columnist for the website Moms Who Need Wine as a result. My writing and my blog just took off after that.

How did you go from winning that contest to writing Keep the Ends Loose? What advice do you have for other writers looking to capture their humor on the page? What does it take to be funny with your writing?
I began writing flash fiction as a result of my aforementioned fascination with names. I started a Twitter stream of silly names with short descriptions. I called these Characters in Search of a Novel. From these, I developed my first book of character studies, with illustrations by Randy Palmer. My book, Characters in Search of a Novel, came out in 2012.

I submitted a piece from my first book to a publisher, The Story Plant. That began a five year conversation and mentorship which resulted in my novel Keep the Ends Loose. i was very fortunate that Lou Aronica, The Story Plant founder, saw something in my writing and decided to champion my writing.

If I knew how to teach people how to be funny, I could probably make millions! I think that humor is a gift, and some people just know how to write humor. Humor writers do have to be very concise, yet choose unusual words. For instance, "Hauling out the Kirby is just way too involved" is probably funnier than "I hate to vacuum."

My advice to those who seek a career in humor or any writing style is to read the work of your favorite writers, practice your writing, start a blog, read some more, and write even more than that. If you blog, blog consistently. There is no magic formula. It just takes a lot of work, dedication, commitment. It has all been said before, by people much more famous than I am!