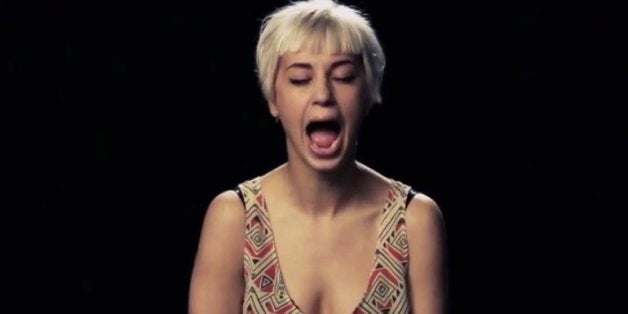 Talk about good vibrations!
Three members of the all-female Dutch electronic dance music group ADAM debuted a new music video on May 7 for their track "Go to Go." Their minimalistic music is known for its momentous climaxes, and to reflect the gradual build-up intrinsic to their sound, the bandmates decided to film themselves similarly working their way up to the "big O" using vibrators (which aren't shown on camera).
If you listen closely, you can hear a soft buzzing noise in the background emanating from the vibrators.
The sexy video, which had garnered 725,000 views by Friday afternoon, is reminiscent of the Hysterical Literature series, in which women read excerpts from their favorite novels, while someone out of view pleasures them with a vibrator until they orgasm. Just another good reminder of how much fun reading can be!
Watch ADAM's new video, below. We dare you not to crack a smile.
WARNING: Video is not safe for work.
CORRECTION: An earlier version of this post incorrectly stated that there are three members in ADAM. The group, in fact, has five members.
Related
Popular in the Community