On Wednesday, April 8, Texas mom Danielle Busby delivered the first set of all-girl quintuplets in the U.S., CNN affiliate KPRC reports. They are the world's first surviving set of all-girl quintuplets since 1969.
According to the Houston-based news station, the Busby girls were delivered in four minutes via C-section at 28 weeks and 2 days. Their names are Olivia Marie, Ava Lane, Hazel Grace, Parker Kate and Riley Paige; they join 4-year-old big sister Blayke.
Danielle and Adam gave a press conference on April 15 at The Woman's Hospital of Texas, where the quintuplets were born. The mom shared her excitement about welcoming five new baby girls at once. "I know I have six daughters right now, and I have a joy for kids," she said. "But never in my life did I think I would ever have six kids, much less six girls."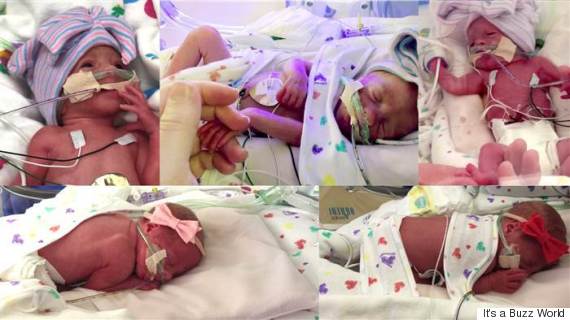 "I'm overjoyed by it. It's awesome," Adam added.
Dr. Finkowski-Rivera, director of the hospital's NICU, said that the babies were all born between two pounds and two pounds six ounces and were all on oxygen as of Wednesday afternoon. The doctor added that they gathered seven neonatal physicians, four nurse practitioners and several other personnel to form five teams -- one for each baby.
On "The Today Show" on April 16, Danielle told Hoda Kotb about the "emotional downpour" she experienced when she was finally able to hold one of her daughters in the NICU Tuesday night and then another one Wednesday. "It's been hard to see your baby in the isolettes, but that moment where you finally get to touch your baby and hold them, there's no better feeling than that."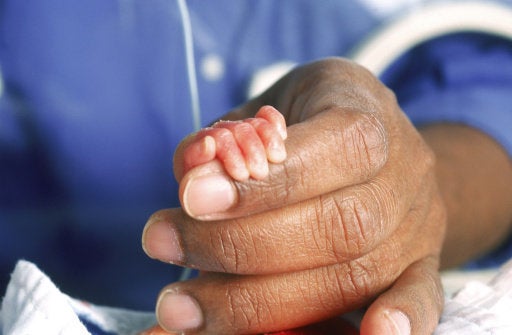 5 Reasons Why Preemies Are Completely Inspiring