Things will definitely get "Harry" on one British Airways flight this Saturday. Oh, and there'll be a whole lot of Meghan (or its more common variation).
In honor of the royal wedding of Prince Harry and Meghan Markle, British Airways has decided to put an all-Harry, all-Meghan flight crew aboard flight BA93 from London to Toronto.
When the flight departs Heathrow Airport at 1:10 p.m. ― about an hour after the wedding ― passengers will be greeted by two Harry's, seven Megan's and one Meghan, according to a release by the airline.
British Airways is promising all the Harrys, Megans and that one Meghan will give the royal treatment to travelers.
For instance, each passenger will receive personal bottles of Castelnau Blanc du Blanc champagne as well as mini lemon and elderflower sponge cakes ― the same flavor as the royal couple's wedding cake, according to Fox News.
In addition, people on the flight will be able to binge on "Suits," the TV show where Markle made her name.
The biggest perks will go to passengers named Harry, Meghan or Megan: They will be allowed to use the airline's first-class lounge, according to Reuters.
The real Prince Harry and Meghan Markle probably won't be able to take advantage of that perk, as they have other plans.
Megan Horsley, a British Airways customer service manager who is leading the namesake crew, said the royal couple's relationship started in Toronto so it seemed a fitting destination for this themed flight.
Still, she expects certain challenges.
"I've flown with another Megan once or twice before, but never seven so we might have to all call each other by our surnames during this very special flight!" she said in the release.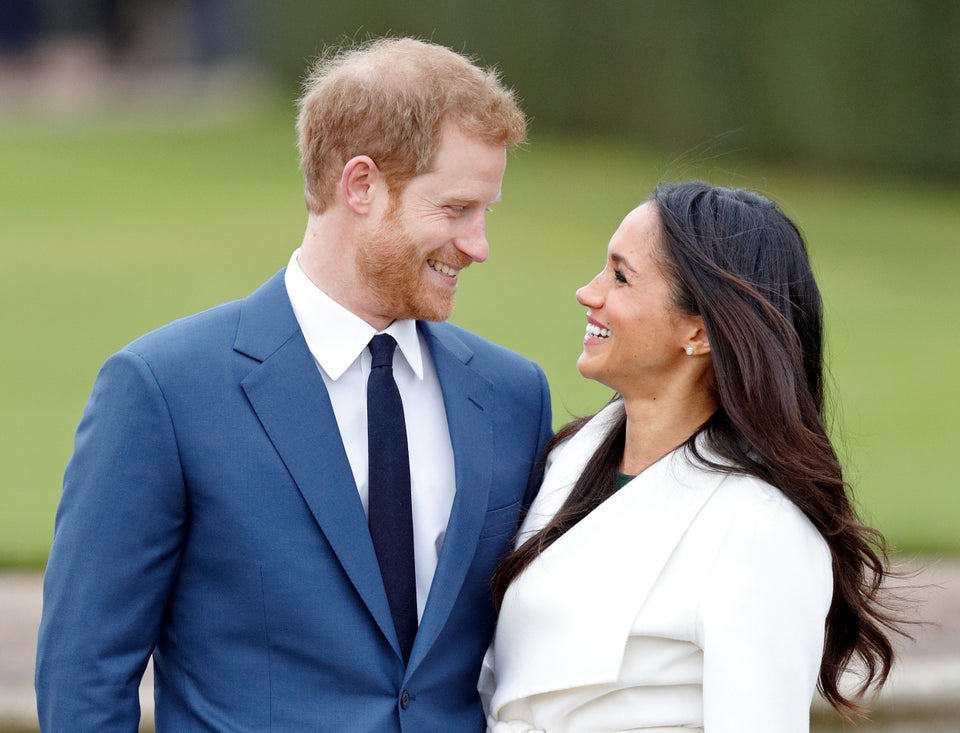 Prince Harry and Meghan Markle Photos