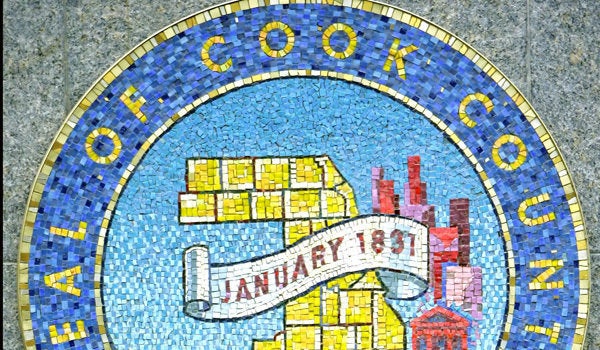 The Chicago Tribune editorial board rightly chastised President Todd Stroger and a majority of my colleagues on the County Board this morning for trying to stuff coal in taxpayers' stockings by borrowing hundreds of millions of dollars--just months after hiking sales taxes. The Tribune editorial also pointed to my Reinventing Cook County report as containing "reforms [that] would let Cook County lower taxes and debt rather than raise them." Indeed, saving money and making government accountable were my motivations for writing the report five years ago; unfortunately many of my ideas for reform have yet to be enacted. As we prepare for a reform-minded administration in Washington, Cook County should kick off an effort to finally modernize its inefficient, antiquated structure. In the words of President-elect Barack Obama, "we cannot meet 21st-century challenges with a 20th-century bureaucracy." (Or in the case of Cook County, a 19th-century bureaucracy.)
Allow me to highlight just a few of the reforms from Reinventing Cook County, which could, if implemented, save the County and its taxpayers millions of dollars:
Transfer County highways to local municipalities.
The highway department is currently responsible for dozens of isolated stretches of highway in unincorporated Cook County and various municipalities. When it snows, County highway trucks drop their plows for a mile and clear the County portion of the road, then lift them and drive another few miles until the next County-maintained stretch, etc. Handing over these disconnected parcels to municipalities would save money, during all seasons.
Streamline property tax administration.
Taxpayers are routinely and understandably baffled by the complex property tax system in Cook County. One office values property, another sends out the tax bills, a third figures out tax rates and maintains tax maps (assessor, treasurer, and clerk, respectively). I proposed the creation of a single Office of Tax Administration that would unite the property tax functions of the assessor, treasurer, and clerk, saving the county hundreds of thousands of dollars by streamlining these departments.
How many stenographers do you know? Cook County employs an awful lot--and not just in court, where they actually take dictation--but throughout County government in places you'd hardly expect. That's because Cook County hasn't done a desk audit of its employees--making sure that job titles and descriptions match employees' actual duties--in decades. Without a clear understanding of who does what, it's very difficult to streamline the workforce and root out patronage.
Finally, let's assume for a moment the County Board were to actually implement the reforms recommended in Reinventing--but that the president of the County Board disagreed and vetoed the package. Well, a majority of the Board can override a presidential veto, right? Nope. Two-thirds majority? Higher. Three-fourths? Keep going: it takes a four-fifths majority of the County Board to override a presidential veto. You read that right: 80 percent. Short of absolute dictatorships, my staff and I couldn't find an example of a more powerful veto anywhere in the world. Why does the president of the Cook County Board have this much power, you might ask?
Sorry, folks--it may be the holidays, but I'm not going to give it all away. For the answer to that veto puzzler (see volume I, page 58), and all of my reform ideas, please visit the Reinventing Cook County page of my website to download the full report (you'll find the links in the right-hand column).
2008 brought the County higher sales taxes, continued patronage, and widespread inefficiency. In 2009, let's resolve instead to put the County on a long-overdue diet and cut the fat through reforms.
Calling all HuffPost superfans!
Sign up for membership to become a founding member and help shape HuffPost's next chapter