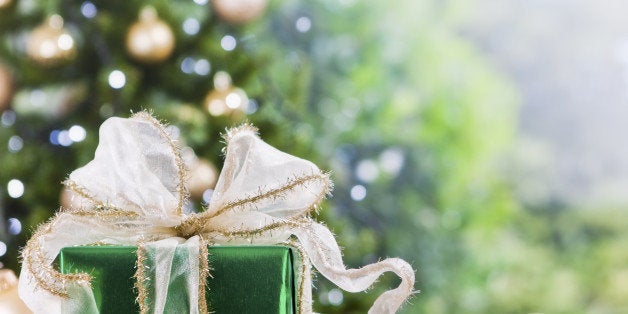 Being a single mother is very, very hard. Juggling my paycheck to cover the basic necessities has proven very challenging and leaves little to no room for anything extra. Given the overwhelming emphasis on excessive shopping and buying, it should not be surprising that the holiday season is anything but merry for many single mothers.
When I became a single mother, my children were 12 and 8 years old. Our previous Christmases had always been filled with toys and other gifts. Initially, I tried to keep Christmas the same for my children, but quickly realized that what had been tradition was now a luxury. Like many single mothers, I tried to overcompensate for what I thought my children were missing because they no longer lived in a two-parent household. Though difficult, I told my children that I simply did not have the money to buy them what they wanted for Christmas. In fact, during some Christmases that followed, I did not have money to buy my children any gifts. These Christmases were painful for me and hard for my children to swallow. I decided to use our collective pain to begin reframing how we celebrate the holiday season.
Our holiday season has become another opportunity to practice gratitude rather than a contest for the best or most gifts. Practicing gratitude has changed our attitude and perspective. Gratitude reminds my children that not receiving Christmas gifts is nothing in comparison to the obstacles other families face due to poverty, homelessness, joblessness and hunger. My attempt to reframe our approach to the holiday season has not always been well-received. But, I persist in challenging my children to shift from a posture of receiving to one of giving and service.
So, how does a struggling single mother successfully navigate the holiday season? By reframing your celebration. As single mothers, we are almost always in overdrive and constantly multi-tasking. We rarely have an opportunity to relax and simply enjoy being with our children. Daily life slows down between Christmas and New Year's. During this time period, I encourage you to carve out an afternoon or entire day to be mindfully present with your children. Visit friends and family, play board games, watch a movie, ice skate and drink hot chocolate or make cookies. While your children may grumble, deep inside they will appreciate the time that you spent making memories with them. These memories will last far longer than any Christmas gift you purchase. I challenge you to stop overcompensating and let go of the unrealistic notion that the holiday season is meaningless without an overabundance of gifts and toys. Your family unit will be stronger for it.
A final word to all single mothers: Continue to persevere, fight the good fight and finish the race. Do not become discouraged because fruit has not burst forth from the seeds that you planted inside your children. At the appointed time, you and your children will reap a bountiful harvest. As always be encouraged and empowered.
Related