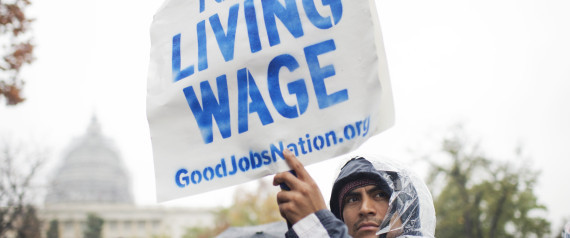 As my children and I sit down to eat dinner every night, we take turns saying grace. One line has always resonated with me: "Thank you, Lord, for this food, and bless the hands that prepared it. Amen." As a single dad and immigrant to the United States from the Republic of Congo, I have taught my children that nothing in life comes easily. They thank me for our modest dinner and the oldest ones wash the dishes. They know how hard these hands work to provide for them.
My family's appreciation makes me feel truly blessed to cook for them. I do not, however, feel the same gratitude or respect at work. I spend 60 hours a week in the Senate cafeteria cooking for some of the most powerful people in the world. When I tell my family in Congo that I am living paycheck to paycheck, they do not understand. How can I work in such a prestigious building and still be so broke? I explain to them that I am only making $12 an hour. Even living an hour outside of Washington D.C., making rent is near-impossible. I have to rely on public assistance to support my family.
When I moved to America, I thought I would be able to achieve the American Dream. I went to college to get my business degree, so that I could get ahead. $89,000 in debt later, I ended up being even further worse off. Student loan payments, rent, and school supplies for my kids continue to add up. I'm embarrassed to admit it, but I use public assistance to put food on the table.
My coworkers and I have been on strike numerous times because we cannot survive on less than $15 an hour, and our efforts are starting to pay off. Earlier this week, our employer reached an agreement with the Architect of the Capitol to give us an average of a $3 raise, fair scheduling, and a 2% annual raise going forward. This would not have happened if we did not raise our voices and shine a light on some of the consequences of such low pay right under the Capitol dome. We have been fighting for $15 and a union. With a new average wage of $14.50 per hour, It's a good step in the right direction and we are half way there.
The contract workers at the U.S. Capitol are united in our message -- $15 and a union. We will continue fighting until we get what we are asking for. We have the support of 34 Democratic Senators, other workers across the country involved in the Fight for $15 and a union and Americans of every stripe that believe that no one who works full time should have to live in poverty. I was recently honored to receive the first "Hammer and Chisel" award on behalf of all contract workers who have been fighting for positive change in this country. Michael Moore helps give a voice to those who, like my co-workers and I, are fighting for the American ideals that make this country great.
The Bible says, "If anyone knows the good they ought to do and doesn't do it, it is sin." (James 4:17). We will continue fighting for a union at the U.S. Senate cafeteria. If anything, we have learned that through organizing and perseverance, we can make positive change in our workplace a reality. We just need to stick together and support each other to make it happen.
As Senators and their families go on vacation for the holidays and see their kids' smiles as they unwrap the shiniest toys, I hope they remember low-wage workers like me. We also want to give our children a magical holiday. And by forming a union and having a voice on the job, we can get closer to giving that to them.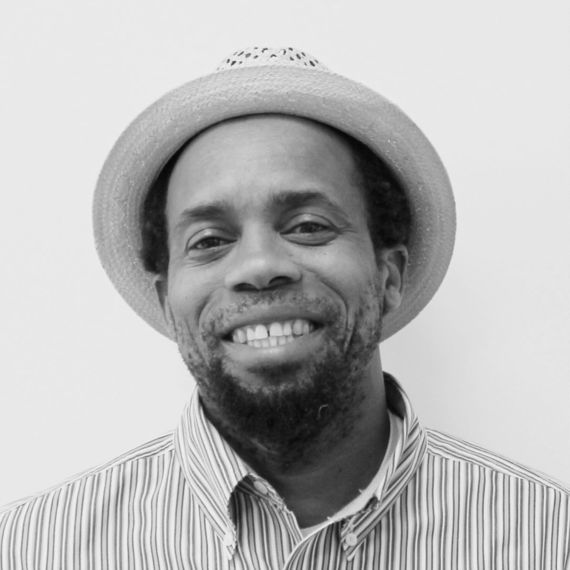 --Bertrand Olotara, Cook at the U.S. Senate Cafeteria and a worker leader with the Good Jobs Nation campaign
This post is part of a series produced by The Huffington Post and The Hammer & Chisel Awards, in conjunction with the upcoming release of Michael Moore's new movie Where To Invade Next in order to honor "individuals who have, in their own unique and courageous way, made America a better place for all."Where To Invade Next opens nationally on February 12th.
Related
Popular in the Community