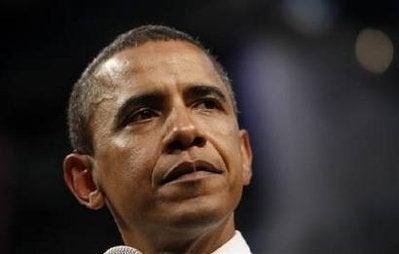 I've reported here and here about President Obama's appointment of Louis B. Susman, 71, as Ambassador to the Court of St. James--a Chicagoan since 1989, by way of St. Louis, so skilled at extracting money for Obama and John Kerry and Ted Kennedy that he was nicknamed "the vacuum cleaner" or "the Hoover."

Now comes news of another appointment for an equally prestigious ambassadorship--this one to France; the lucky recipient Charles Rivkin, 47, a native Chicagoan who now lives in Los Angeles -- CEO of the animation company Wildbrain Inc. and, before that, CEO of the Jim Henson Co. (he once produced "The Muppets"; he currently co-produces "Yo Gabba Gabba")--who, as Obama's Southern California finance co-chairman, managed to outdistance Susman in bundling bills for Obama. (Both Susman and Rivkin reportedly raised in the mid to high six figures for the campaign and the inauguration, but Rivkin, again reportedly, seems ahead by as much as $200,000.)
White House press secretary Robert Gibbs assured noisy reporters at the press briefing on Thursday that Rivkin speaks French. Gibbs was not asked if Rivkin speaks fluent French or the variety known as "restaurant French," but the question is sure to be raised during his Senate confirmation hearings.
If Rivkin is confirmed for the post--stylishly occupied during the Clinton years by the late Pamela Harriman--he will be the third in his family to get the nod from Obama. His brother Robert, a lawyer (most lately deputy general counsel of Aon Corp.), and former general counsel of the CTA, has gone to Washington as general counsel to the Transportation Department (under Transportation Secretary and former Illniois Congressman Ray LaHood).
Robert's wife--Charles' sister-in-law--Cindy Moelis is also settling in Washington as director of the Presidential Commission on White House Fellows.
As I reported in my profile of Michelle Obama, Moelis is one of Michelle's closest friends--their tight bond formed when the two young lawyers worked together in Richard M. Daley's City Hall in the early '90s. Bob and Cindy were guests at the Obamas' wedding and Cindy and Michelle were the closest girl friends; so close that Cindy was one of the women whom Michelle asked to travel with her as she campaigned last year.

Moelis told me when I interviewed her, just after the election last November, that she and Michelle had a "tradition" every year around their birthdays, "No matter what, we would spend a day together ... and it was just our gift to each other ... We got our nails done or whatever ... We had lunch together, we spent the afternoon together, and then we would meet up and make our husbands both treat for the entire day but also for the dinner, so that was a very wonderful tradition."
Moelis, who has years of experience in public service work, including serving on Michelle's board when she headed Public Allies, was one of those approved to talk to the press pre-election. She recalled being reticent but was urged on by her first cousin, Newsweek columnist/reporter Jonathan Alter, who told Moelis that she had to get over her discomfort in talking to the press: "You're really going to have to do this for Michelle because people have to know Michelle....It's important for ... her good friends to be the ones talking about her and not to leave it to chance as to who talks about what she's like."

For the Rivkin brothers, serving the president is in their blood. Their late father, William, was ambassador to Luxembourg under JFK and Senegal and Gambia under LBJ.
Popular in the Community