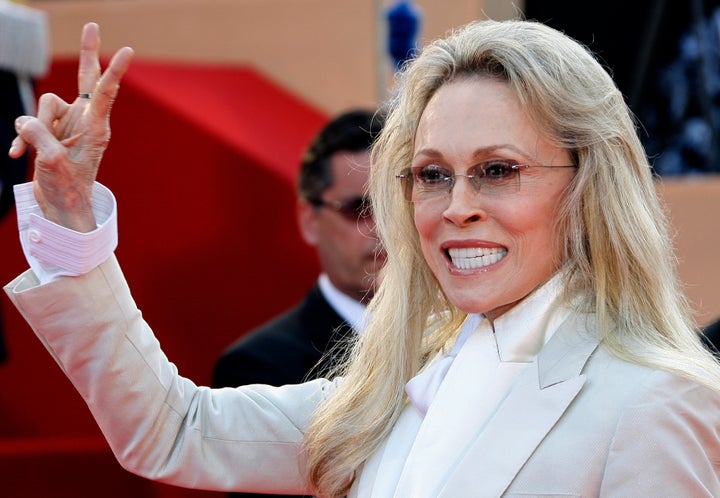 How do you solve a problem like Faye Dunaway? You don't, because she's a legend, goddamnit!
Some celebrities need to be put in their place now and again for diva behavior (Reese "Do you know my name?" Witherspoon), while others have earned the right to be a total nightmare.
Oscar, BAFTA, Golden Globe and Emmy winner Dunaway obviously falls into the latter category. But in case you were thinking old age has softened Dunaway's edges, think again.
At the photo shoot for this story on the day before the interview, there were certainly moments when Dunaway lived up to her legend. "Everybody out of my eye line!" she bellowed, when she wasn't objecting to a camera angle or an outfit.
According to Harper's, Dunaway later made amends for her behavior by apologizing for "any stress she might have caused" and thanked everybody for their hard work.
The "Bonnie and Clyde" actress has had somewhat of a media renaissance as of late, sitting down with People magazine for a rare interview earlier this summer. This anecdote, however, is hardly the press Dunaway has been angling for, considering how she lamented the public's misperception of her since her turn as Joan Crawford in camp classic "Mommie Dearest."
"I think it turned my career in a direction where people would irretrievably have the wrong impression of me ― and that's an awful hard thing to beat," said Dunaway. "I should have known better, but sometimes you're vulnerable and you don't realize what you're getting into."
On that note, please carve "Everybody out of my eye line!" on my tombstone.