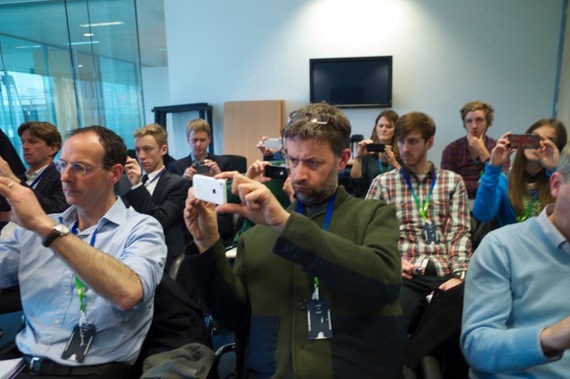 The ability to produce video packages is one of the most important skills a journalist can have, according to Phil Chetwynd, global editor-in-chief at AFP.
So says Phil Chetwynd, head of AFP, head of one of the largest and most influential news gathering organizations in the world. Today's newsletter from Journalism.co.uk covers his recent speech at the World News Media Conference extensively, but we could not agree more. And this is hardly 'news' to us.
For more than 25 years we have been preaching the doctrine of video literacy for all journalists, of all stripes. In a digital world, there is no difference whatsoever between print and video (or stills for that matter). It is all digital news gathering and processing.
The great difference now is the iPhone (or smartphone).
Whereas once, creating video required taking a video camera along with your (or first, convincing your newspaper or wire service to buy you a video camera), the advent of smartphones (with astonishingly good video quality -- AND built in simple editing apps), means that every single journalist is now carrying a broadcast quality video camera with them 24 hours a day. AND, it has the added ability to instantly deliver the content either to an editor or to a worldwide online audience.
For far too long, journalists and media companies have thought of television as a separate beast -- both complex and expensive to make and to deliver. Neither of these is any longer true. The web means that you can put video (television) into 3 billion homes instantly, and for free. The iPhone means that anyone can get their hands on broadcast quality equipment. (Let me correct that. Everyone already had a broadcast quality video studio in their pocket right now).
The hard part about journalism is knowing how to find and report a good story and do it well.
This, newspaper and news agencies have in abundance. It is their USP, their cutting advantage over a world awash in content. But the world is now video -- the news world in particular.
In 5 years, according to Cisco, who should know, fully 80% of the content of the web is going to be in video.
And, in a rather sobering study just released by the Pew Research Center, millennials get their news from Facebook. Listing their top ten sources of news, not one of them was a printed newspaper. ALL of them were video-driven.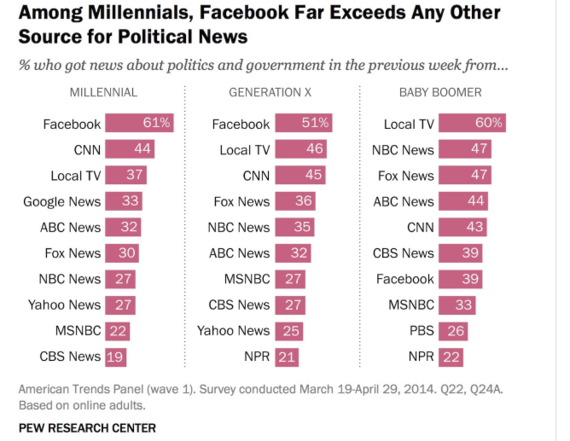 It's clearly a video world. And it's going to be dominated by video in the future. Any news organization that hopes to survive must become video-literate.
This is why we partnered with The Guardian seven years ago to create a 4-day bootcamp specifically designed to take journalists into the world of video. It works, and it only takes 4 days. But it is four days no journalist can afford to miss.
Calling all HuffPost superfans!
Sign up for membership to become a founding member and help shape HuffPost's next chapter