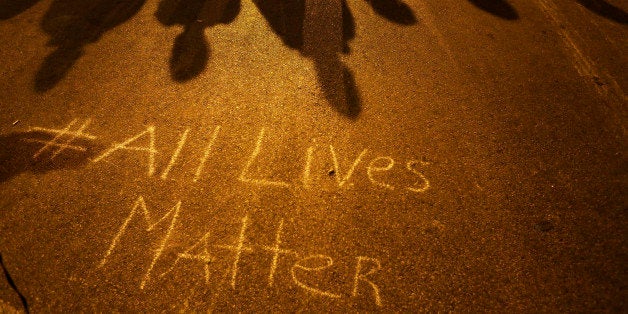 I have heard numerous conservatives making this statement, whether on the campaign trail, on radio programs, in blogs and tweets online or on one of the talking head programs on television. But that statement, "All Lives Matter!" has me scratching my head.
Do "all lives" really matter to the GOP? Let's take a look at some "lives" the GOP seems to forget have a pulse:
1) Undocumented Immigrants
Conservatives, and these GOP presidential candidates, don't support marriage equality, and in some states have gone so far as to defy the Supreme Court of the United States on the subject of issuing marriage licenses to same sex partners. This is the same group that did not want gay leaders in the Boy Scouts. And they don't want the LGBT community to be protected by the Civil Rights Act.
So at a glance, do ALL lives really matter to the GOP? To the conservatives in America today? Sure they do -- as long as you're not black, Muslim, LGBT, poor, female or an undocumented immigrant.
Popular in the Community