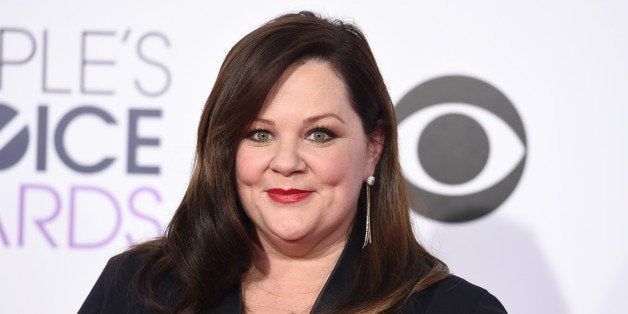 Sony is claiming that the "all-male" angle was overblown. Sure, it has two male directors, and right, the screenwriter is male, and okay, the two stars whose names have been thrown out just happen to be guys, but it would be a stretch to refer to it as "guy-themed" or "male-driven" or even "boyish." It's just a movie, and the timing of the announcement almost certainly had nothing to do with the public outcry about the all-female version--outcry claiming that such a reimagination of the film would "tarnish" the original or "ruin their childhood," as if making a female-centric rendition of the 1984 classic would cause all copies of the original to suddenly burst into flames or mysteriously erase themselves.
So to be clear, the recently-announced reboot of the Ghostbusters franchise that as of yet has only male names attached to it is in no way a response to some of the dissatisfaction that came of the announcement of the reboot featuring all women. So along those lines, I would like to suggest a few films that originally featured predominantly female casts to be remade with all-male casts that in no way attempts to atone for or counteract or has anything to do with the reaction to the Girl Ghostbusters movie.
Because why should women be the only ones who should get to be pregnant and die from diabetic shock in a hair salon?
Not enough movies have touched on the pervasive cultural phenomenon of wealthy women who drop their loving, loyal husbands for younger, more attractive men.
I, for one, would experience unspeakable joy at the sight of a car going over a cliff with Jonah Hill and who cares who else is in the car as long as Jonah Hill is in it.
The only criticism I had of the original film was that it neglected to include the male perspective. Specifically, the white male perspective. What's Brad Pitt up to? Can we get him in Whitney Houston's role?
This movie focuses on the female high school dynamic and has a female screenwriter? Yikes, can someone please get a dick's perspective on high school?
Because all of those boys threw like girls anyway.
Why hasn't anyone made a film about a male sex worker who's looked down on by society for his lifestyle and then rescued by an unlucky-in-love but well-meaning and exorbitantly wealthy businesswoman? It's a tale as old as time.
Just kidding. It's called The Hangover, and there are three of them.
The movie-going public would be more than happy to shell out whatever a movie costs now to see men reenact their favorite movies about women, and all can be forgiven for the idea to allow women to bust ghosts. Jesus, what were they thinking?
Calling all HuffPost superfans!
Sign up for membership to become a founding member and help shape HuffPost's next chapter