When Heather Lundgren got engaged in December 2015, she immediately knew who her five bridesmaids would be: her dear friends Lauren, Kari, Ashley, Laurel and Miranda.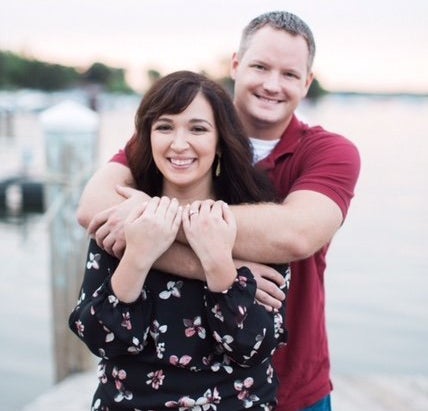 What she didn't know was that in the next year, all five of those women would become pregnant, including two whose due dates now fall on the same week as the June 10 wedding in Plymouth, Minnesota. The rest are due in July.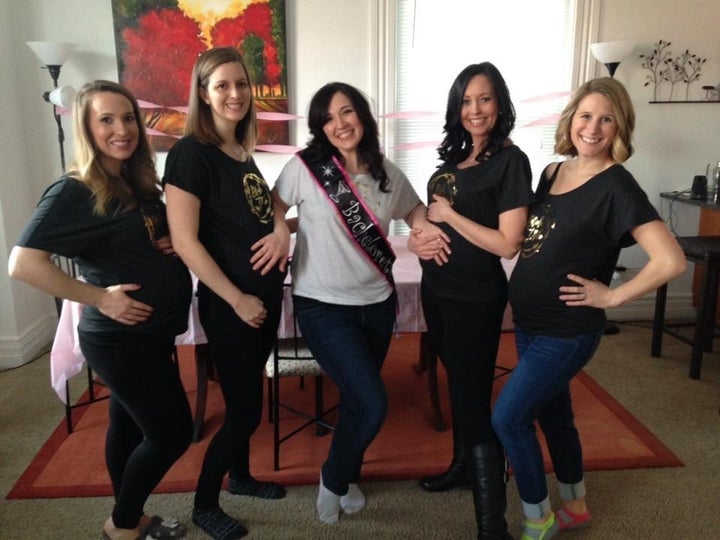 "I knew pregnancy was a possibility for a few of them for sure," Heather told The Huffington Post. "Not really a huge deal to me! Definitely didn't think all five would be AND due within weeks of each other."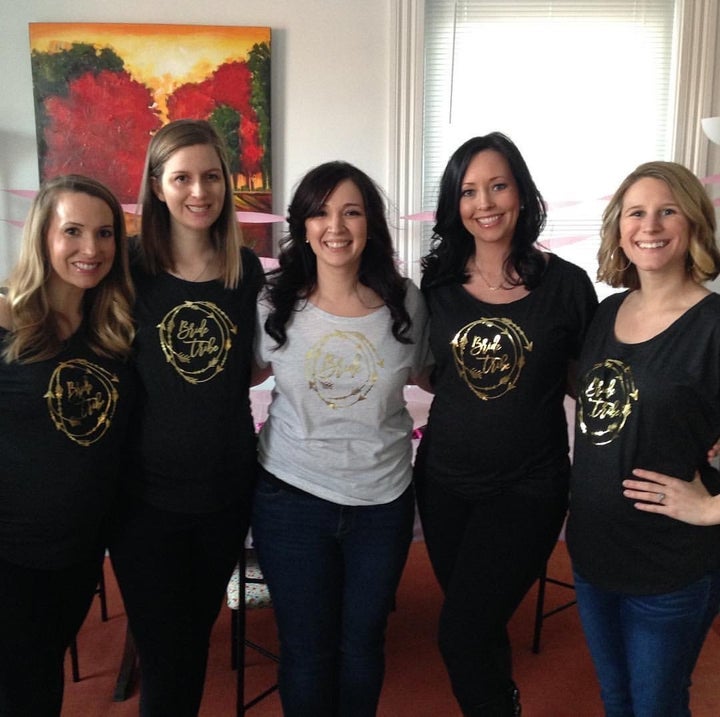 While shopping for bridesmaids dresses in October, Miranda was the first to share the news that she was pregnant. Then came Kari, Lauren and Ashley. In November, Laurel was the last one to reveal she, too, was expecting.
"At first I laughed because I secretly knew Laurel was going to be," Heather told HuffPost. "And then I was almost relieved, because I would've felt bad for her being left out of the pregnancy fun! Might as well make it a full party."
Sure, the baby news posed a few challenges (the dresses were ordered before everyone had announced their pregnancies, for example). But more than anything, Heather was concerned with her friends being comfortable on the big day.
"Their health is No. 1!" the bride said. "Honestly, though, I am lucky. I have incredible friends who are agreeing to support me as much as they possibly can. For most of them this is their first baby, so they don't know what they don't know! The fact that backing out was never an option to any of them is a testament to who they are as people."
In an essay for Redbook published last week, Heather talked about the experience of having five BFFs in their third trimester on the big day, which she described as "a little stressful and overwhelming at first." Some people have told Heather they feel bad for her, but she doesn't see it that way.
"This is so unique and such a lasting memory," Heather said. "Five new lives are being brought into this world and five women who didn't really know each other prior have found a bond in each other. At the end of the day, I'm marrying my best friend with the people I love most there to witness it ― the rest is just details."