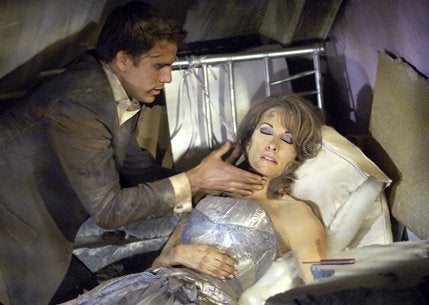 "All My Children" and "One Life To Live" won't be coming to the Internet after all.
On Wednesday, Prospect Park, the online company that had said it would be bringing the canceled soaps to the Web, released a statement announcing that the deal had fallen through.
There were signs of trouble earlier in the month, when the online debut of "All My Children" was delayed.
Below, read the full statement:
After five months of negotiations with various guilds, hundreds of presentations to potential financial and technology partners, and a hope that we could pioneer a new network for the future, it is with great disappointment that we are suspending our aspirations to revive "One Life to Live" and "All My Children" via online distribution. It is now becoming clear that mounting issues make our ability to meet our deadlines to get OLTL on the air in a reasonable time period following its January 13, 2012 ABC finale impossible.

We believed the timing was right to launch an Online TV Network anchored by these two iconic soap operas, but we always knew it would be an uphill battle to create something historical, and unfortunately we couldn't ultimately secure the backing and clear all the hurdles in time. We believe we exhausted all reasonable options apparent to us, but despite enormous personal, as well as financial cost to ourselves, we failed to find a solution.

While we narrowed in on a financial infrastructure, the contractual demands of the guilds, which regulate our industry, coupled with the program's inherent economic challenges ultimately led to this final decision. In the end, the constraints of the current marketplace, including the evolution and impact of new media on our industry simply proved too great a match for even our passion.

In our opinion, new models like this can only work with the cooperation of many people striving to make them happen, and we would like to thank and praise the numerous people who tried to help and showed us incredible support. We are extremely grateful to the fans and media who showed great support to us through this process, to ABC who did everything in their control to help, and we are especially grateful for the support and encouragement from many of the Soaps' cast and crew themselves.
REAL LIFE. REAL NEWS. REAL VOICES.
Help us tell more of the stories that matter from voices that too often remain unheard.