Like most children, my 5-year-old is obsessed with Christmas. He loves the brightly colored lights. He is spellbound by Christmas trees. He gleefully sings about reindeer, Santa, and jingle bells.
The only problem is that we're Jewish and we don't celebrate Christmas.
I have to admit, while it might be "the most wonderful time of the year" for some, I've always hated the two (or three or four) weeks leading up to Christmas. I'm not going to lie -- I'm jealous; I too have always wanted to celebrate Christmas. I've always wanted to bake plates of Christmas cookies; make handmade, keepsake ornaments; and pile presents high beneath a tree. I wanted the Norman Rockwell dinner; the crimson, velvet dresses; and joyous pictures with Santa. How could I not? The idea of Christmas that is sold to us is a fantastical, whimsical, wonderful holiday, made warm with family, food and anything sparkly.
Christmas may be a national holiday, but it's not a secular one. No matter how ubiquitous are Christmas trees, and how innocuous are candy canes, both still represent Christmas, a holiday celebrating Jesus' birth -- not Generic Winter Holiday. Because of that, I can't in good conscience let my kid partake in Christmas rituals.
"I want a Hanukkah tree," he cries. "There is no such thing as a Hanukkah tree," I remind him daily.
"I don't want to be Jewish," he pouts. Oy.
Over the past two years, I've realized there's no way to shield my kids from the massive juggernaut that is Christmas. Even when my son went to a Jewish preschool, he was still inundated with Christmas. The truth is that Christmas is *everywhere*. Every store has Christmas displays, starting earlier and earlier, even inching closer to overtaking Halloween. (Halloween!) Every commercial features happy families unwrapping red and green gifts. My son's favorite TV shows feature the all-important Christmas episode. And the music! The repetitive, saccharine, holly, jolly music haunts us in the car and in every restaurant, store and business.
So what's a Jewish mom to do? Instead of getting frustrated or sad or pissed, I'm trying my hardest to turn this into a learning opportunity.
Christmas is a behemoth of marketing and corporate consumerism. We're told the only way to make the holiday the Best Ever is to buy, buy, buy. The IT toy means the difference between a wonderful holiday and a miserable one. But what kind of message is that? In a way, I'm relieved I don't have the pressure of making Christmas perfect.
I'm trying to show my son and his baby brother that Hanukkah has just as many fun elements as Christmas. Cookies? No problem -- we'll just use menorah and dreidel cookie cutters. And fried food is actually important to Hanukkah! When else would I encourage them to eat doughnuts? No stockings, but we can make Hanukkah-themed crafts to hang from the mantel. And no, we don't get to put up our own lights, but we can certainly enjoy our neighbors'.
Plus, there is an important story behind Hanukkah and the way we celebrate the holiday. In an age-appropriate way, we talk about the Jews' persecution and the importance of staying true to yourself regardless of the cost.
It isn't easy to resist Christmas' siren song, but what part of parenthood is easy? My older son and I have ongoing discussions about all kinds of difficult topics. We talk about race -- how his teacher's skin color is not a sunburn and that it doesn't make her any different from him. We talk about his friend's two dads -- how different families are built in different ways. How family is based on love, not contingent on having a mom and dad. We talk about how there are no "boy" or "girl" toys, colors, or movies -- how different people like different things regardless of their gender. We talk about why his little brother doesn't mean to hurt him if he throws a book or pinches him (a concept that's actually more difficult to understand than why a friend would have two dads).
So, Christmas is now another subject for our talks. I would like my children to be empathetic, understanding, compassionate people who are engaged in the world around them. I know there's no magic formula to make that happen, but I'm hoping that talking about what they see, hear and don't understand will allow my sons to ask questions, grow and learn.
Yes, it's hard not being able to celebrate Christmas with the vast majority of the rest of the nation. But hopefully the lessons my sons learn will make up for missing out on Christmas. And if they ask me enough, I'll probably get them that picture with Santa at the mall.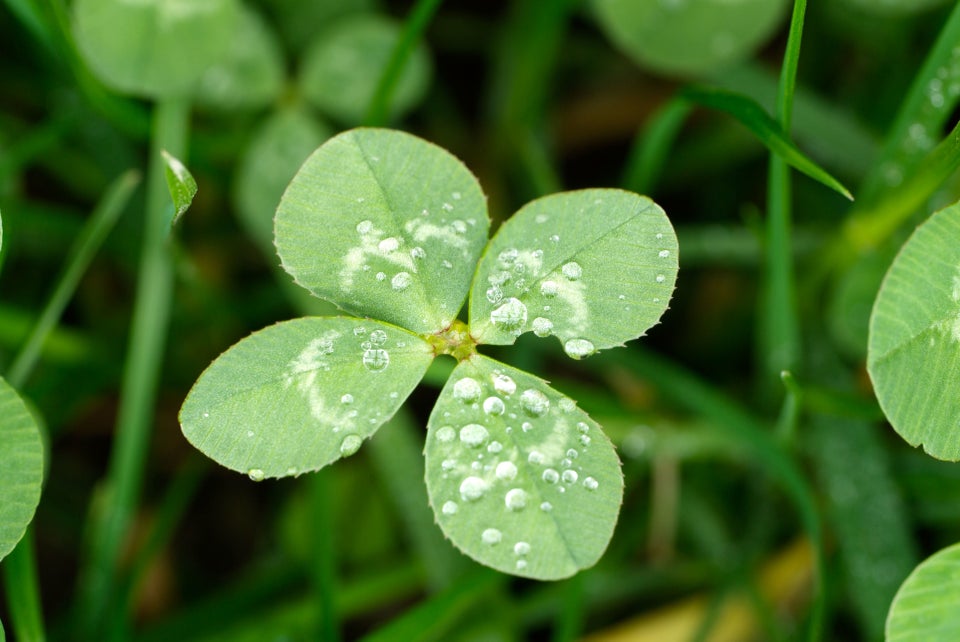 Unusual Baby Names That Are About To Become Trendy
Popular in the Community