The fetishisation of the entrepreneur knows no limits. But private sector entrepreneurs alone are not going to fix failing public schooling systems. To fix education, we need functioning public systems run by talented and committed bureaucrats. The public sector needs to be able to attract the very best people. Bureaucracy needs a new brand.
Forbes 30 under 30 is an annual celebration of young innovators who are making an impact on the world. This year's education list includes some wonderful entrepreneurs doing wonderful things. It does not include a single bureaucrat. Perhaps at first that doesn't seem strange - after all, entrepreneurship isn't often associated with the public sector. But it should be. In almost every country the government is still the majority provider of education. Running great schools is challenging and, in far too many places, public education is nowhere near good enough. Bureaucracies need to attract some of these clever entrepreneurs to take on the really tough challenges in the public sector, making a difference to the lives of not hundreds, not thousands, but millions of people. Now that would be game changing.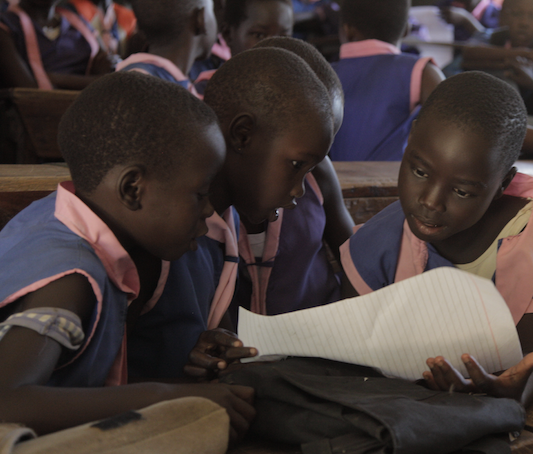 In most developing countries, the bureaucracy brand isn't a good one. High calibre graduates just don't see public service as a viable career path – bureaucrats are poorly paid, poorly managed, stifled by process. On the other hand, social entrepreneurship is the height of hipster cool, with its fast-failing, tech-enabled tactics that allow the individual to save the world AND aspire to make millions. The fetishisation of the Silicon Valley entrepreneur knows no limits. This stark dichotomy is not helpful. While good ideas can and should come from any sector, a shiny app will only get you so far. Massive social change will almost always be delivered by, or at least through, the public sector. The public sector needs the very best people and they need the conditions to allow them to thrive.
Enter the entrepreneurial bureaucrat: the real agent of change
It's true that some negative stereotypes of the public sector are fair. In developed and developing countries alike bureaucracies can be bloated and inefficient. Many do not have an environment conducive to innovation and they can be resistant to change. They often operate at the whim of politicians. Staff are more concerned with following process than disrupting the status quo. Entrepreneurially-minded people are not attracted to work in the public sector.
Simply put, bureaucracy needs a new brand. Education ministries need to be able to attract a diverse range of thinkers and do-ers if they stand any chance of tackling the many intractable challenges that education systems face. Working for the government should be a highly aspirational career choice, given the potential it holds to deliver deep and enduring change. But the life of a public sector entrepreneur doesn't seem fun - it's generally not prestigious and it's often lonely. Meanwhile, start-up entrepreneurs are not only super-cool, they have an overwhelming choice of prestigious incubators, fellowships and accelerators – Ashoka, Y-Combinator, Echoing Green etc - to help them develop their world-changing ideas and connect with their peers.
This is wrong. When you consider the impact that entrepreneurially minded public servants can have, it's amazing that it isn't a more – or even the most - aspirational career choice and it's astounding there isn't better support out there for those bureaucrats trying to make a difference. Now more than ever, during these changing and challenging times, we need innovators and entrepreneurs at the heart of government, generating ideas and driving reforms that will benefit those children most disadvantaged by poor quality schooling.
Take Natalia Gavrilita. She's currently working for the Global Innovation Fund, tasked with finding and funding cool solutions to complex and intractable development problems. The Global Innovation Fund is very fortunate to have her on staff for many reasons, not least because at heart she's a public servant who understands more than almost anyone how difficult it is for government systems to absorb and scale innovations. Natalia used to be a senior advisor and then a state secretary at the Ministry of Education in Moldova. I'm obsessed with the stories she tells about her efforts to design and implement reforms that will improve learning for Moldova's children; the structural and institutional barriers that she faced; and the attempts by vested interests to block her reforms and maintain the status quo. But she continued regardless. Natalia is brilliant. She has immense integrity and talent and a real commitment to bettering the lives of her fellow citizens. If ministries of education in developing countries had even just a few Natalias, I'm pretty sure their systems and schools would work better.
So, how to attract people like Natalia into bureaucracy?
Three steps to rebrand bureaucracy?
Is it possible to rebrand bureaucracy so that it is perceived as the place where real entrepreneurs, real change makers, go and thrive? Well, working within a reform-minded government, or a reform-minded ministry, there are three things that could help.
First, the government could undertake targeted PR campaigns to attract wannabe entrepreneurs into bureaucracy. In many developing country ministries of education, just a handful of high calibre entrepreneurially minded bureaucrats like Natalia could have a profound impact. PR campaigns can work. Teach First transformed the perception of teaching within the UK's top universities. Teach First is ranked as the second most attractive employer for graduates, after PWC. The campaign succeeded by delivering a smart dual message. The first message is the moral mission: you can help some of the most disadvantaged kids in the country. The second appeals to self-interest: you will benefit from a best-in-class graduate programme that will subsequently position you to succeed in teaching, the private sector or any career you choose. In reality, 70 percent of Teach First's alumni continue to work in education, whether in schools, charities or other organisations. Teach First has produced more than 5,000 ambassadors for teaching since its launch 15 years ago – the programme and its alumni have been game changers in UK education.
Second, the government needs to make sure conditions are right for the entrepreneurial bureaucrat to succeed. This is tough. Like a start-up context, entrepreneurial bureaucrats need to be able to win others over with their new ideas and bring them along on the journey. This is challenging in environments that are traditionally resistant to change. Reformist Ministers, or even Presidents, can support this by setting a clear mission and mandate for change. They can endorse the transition of the bureaucracy away from firefighting towards outcomes-based strategies, and allow entrepreneurial bureaucrats to incubate new ideas, and let them flourish (and indeed sometimes fail). This is to say that leadership matters. The entrepreneurial bureaucrat could get stifled and demotivated in a department where the leader is resistant to change. Ministries with bold, progressive leaders are the right places to start trying to build a culture of entrepreneurial bureaucracy.
Third, entrepreneurial bureaucrats could be supported through local, regional and global networks of like-minded public servants. Entrepreneurial bureaucrats committed to radical education reform are taking on challenges, setting priorities and making decisions with eye-wateringly important consequences. Whether to prioritise a new curriculum or invest in early years education? Whether to continue or scrap national assessments, when gaming and cheating is widespread? Dealing with teacher unions that have a stranglehold on the national education budget. These are daily issues that bureaucrats grapple with, often on a scale far larger and with far greater implications that any a typical start-up entrepreneur would encounter. And yet bureaucrats receive very little support and have limited opportunities to share challenges and incubate ideas with peers. What if a global education reformer incubator existed, where these brave trailblazers could develop and iterate their ideas with their peers? A safe space away from their day-to-day reality, where they could be inspired and motivated by those who have run difficult education reforms before them? With the plethora of incubators and accelerators targeting non-state entrepreneurs, seems like a ni-brainer to do something to support and develop those doing the really difficult work of public sector system change.
Policy making and policy implementation requires entrepreneurial skills of the highest order. It needs the very best people. It needs many, many more like Natalia. All praise the bureaucrat.
Calling all HuffPost superfans!
Sign up for membership to become a founding member and help shape HuffPost's next chapter
This post was published on the now-closed HuffPost Contributor platform. Contributors control their own work and posted freely to our site. If you need to flag this entry as abusive,
send us an email
.