It's going to be two long winters, Fargo fans, before we get back to the frozen north for another round of stark violence leavened by quirky humor.
Fargo's TV creator/author Noah Hawley told TV writers Tuesday, a few hours after the acclaimed Season 2 ended, that Season 3 mostly likely won't start filming until next November, with a projected airdate of spring 2017.
Plenty of time for ice fishing, eh?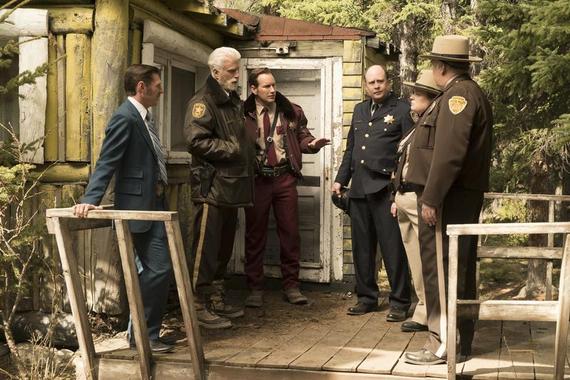 Hawley said the third season will be set in 2010 and will be "more contemporary" than the first season, which was set in 2006 -- and obviously more contemporary than the second season, which was set in 1979.
"We're in the age of selfies now," he said. "People photograph the food they're eating and share it. We wanted to explore how antithetical that can be to the Lutheran predelictions of the region."
He said the third season could "make some connections" to characters who survived the first season, including Alison Tolman's Molly Solverson and Keith Carradine's Lou Solverson. But he ruled out starring or featured roles for those characters.
"What made the Fargo movie so powerful is that it ended," said Hawley. "We saw Marge and her husband in bed, he was getting the three-cent stamp, and you knew they've wake up tomorrow and it would be a normal day. That was her reward for all the violence she'd gone through.
"If Molly got a phone call two years later that said 'Here we go again,' that wouldn't be credible. You wouldn't believe that this would happen to the same person again. We'd have broken our own rules."
Tolman and Carradine did make a dream-sequence appearance in Monday's Season 2 finale, however, and Hawley said he's fully on board with those kinds of "oh, yeah!" cross-references.
In fact, he suggested, we may see more of them "as we develop, I guess, our canon."
He likes the idea of tying together threads both from the TV series and the movie, he said, and he used the Season 2 finale to stitch together several such links.
For instance: Hanzee Dent (Zahn McClarnon), a brutal yet semi-sympathetic killer who survived Season 2, changed his name to Moses Tripoli and vowed to start his own mob.
Which is exactly what he did, apparently, because in Season 1, set 27 years later than Season 2, Moses Tripoli ran the Fargo Mob. Okay, he got killed, but look at it this way: He had some good years in between.
It also seemed likely that a deaf child who was incidentally playing baseball at the end of Season 2 may have grown up to become Mr. Wrench, a silent killer from earlier Fargo lore.
Hawley said one of the challenges is to make those links and at the same time get viewers invested in new and different characters each season.
"We started [Season 2] with a heavy burden of expectations" after the success of Season 1, he said. "So I was really happy to see that by the end of the year, viewers had fallen in love just as much with the characters in Season 2."
Hawley said he was particularly satisfied with several aspects of Season 2, including the way that "outsiders" like Hanzee and Mike Milligan (Bokeem Woodbine) fought to be treated as equals.
"They didn't want power," he said. "They wanted respect."
Milligan got enough respect to be hurtled right into another ironic truth. He'd done so well as a muscleman for the Kansas City mob in the field that he was promoted to an office job, where he would sit in a cubicle and study things like the efficiency of the corporate mailing process. He was also advised to cut his hair, "because the '70s are over," and to learn to play golf.
"It's a 'be careful what you wish for'," said Hawley.
Hawley also said he was pleased that female characters pushed for more power and sometimes got it. That ranged from the late Simone Gerhardt (Rachel Keller), who used her sexuality the same ways guys use it, to Peggy Blumquist (Kirsten Dunst), who lamented on her way to jail that men didn't realize how hard it was for women who "want to be their own person."
Hawley explained one of the quirkiest moments of Season 2, an alien spaceship that hovered over the Sioux Falls Motel during the Episode 9 massacre, as something that "felt right" both for the time and the story.
"It was right after the time of' Close Encounters and Star Wars," he said. "It was also a time of great paranoia in America, when people didn't trust anything, including the skies.
"The chaos of our story had become so deadly and absurd that the UFO reflected that sense of absurdity."
As this triumphant second Fargo season ended, Hawley signed a multi-year deal with FX not only to continue Fargo, but write and/or produce several other anthology series.
He indicated Tuesday those other projects won't crowd out Fargo, but said that one of the good things about working with FX is not having to face unforgiving deadlines.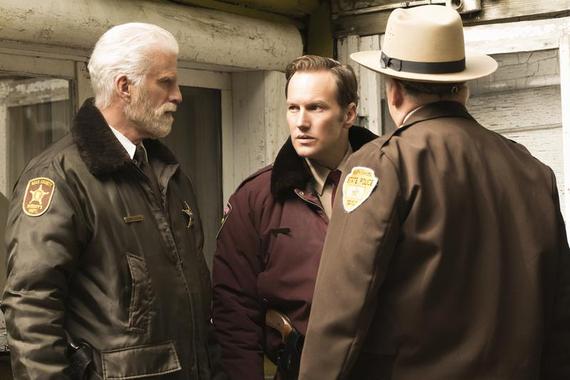 "We have the time to create these anthology series, these 10-hour movies, and get them right," he said. "I've written the first hour of the next season of Fargo and we'll be working on it over the next few months. We separate the writing and the production, so we know what we have when we start filming.
"When it takes 12 months or 18 months between series at FX, that's all right. If you have to hit the same window every year, you're just making a TV show."
REAL LIFE. REAL NEWS. REAL VOICES.
Help us tell more of the stories that matter from voices that too often remain unheard.