Once the Halloween candy has been counted and the costumes stored away, many religious people around the world enter into a time of remembrance for the dead. In the Christian calendar, this tradition is upheld on All Souls' Day, which falls yearly on Nov. 2. It follows All Saints' Day, which is observed on Nov. 1.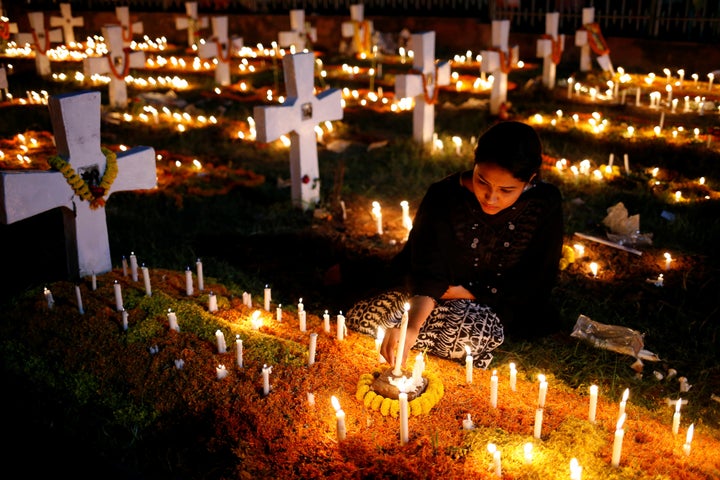 While All Saints' Day is a day that Catholics remember those who have already entered heaven, All Souls' Day is a day to pray for all loved ones who have died. In particular, Catholics remember the souls of those who are caught in purgatory, undergoing a process of purification before entering heaven.
The Catholic Church teaches that "all who die in God's grace, but still imperfectly purified, are indeed assured of their eternal salvation; but after death they undergo purification, so as to achieve the holiness necessary to enter the joy of heaven."
The purification that happens in purgatory is entirely different from the punishment that takes place in hell. According to the church's catechism -- a document containing essential church teachings -- purgatory is like a "cleansing" or "purifying" fire for people who are already assured of God's grace. Catholics believe that souls in purgatory can be helped along the path towards heaven by the prayers of those who are still living.
All Souls' Day is not a holy day of obligation, so Catholics aren't expected to attend church. However, if it falls on a Sunday, Catholics mark the day by attending a special Mass. Catholics also visit the graves of their loved ones, where they light candles, leave flowers and sprinkle holy water.
One of the most famous prayers for those in purgatory is the prayer of St. Gertrude the Great, a 13th century German Benedictine nun. According to tradition, God revealed to the nun that the following prayer would release 1,000 souls from purgatory every time it is said:
Eternal Father, I offer Thee the Most Precious Blood of Thy Divine Son, Jesus, in union with the Masses said throughout the world today, for all the Holy Souls in Purgatory, for sinners everywhere, for sinners in the universal church, those in my own home and within my family. Amen.
Although All Souls' Day is primarily a Catholic holy day, it is also observed by the Eastern Orthodox Church, the Anglican church and a few other Protestant denominations.
In Latin American countries and communities, All Souls' Day celebrations are often tied to Día de Muertos (also Día de los Muertos), or "the Day of the Dead," which falls on Nov. 1 and 2. Celebrations are elaborate and joyful, with observers participating in costume parades and visits to cemeteries. Some families create altars inside their homes to remember their departed relatives.
All Souls' falls during a time of year when many religions are thinking about death. It is a period when ancient agricultural societies were preparing for the change of the seasons from summer to winter. Pagans believe this is a time when there's a thinning of the veil between the land of the living and the dead. Witches, Wiccans and other pagans observe Samhain during this time to celebrate the autumn harvest and the coming of winter. All Souls' also falls during the Islamic holy month of Muharram, when Shia Muslims prayerfully mourn the death of Hussain ibn Ali, the Prophet Muhammad's grandson.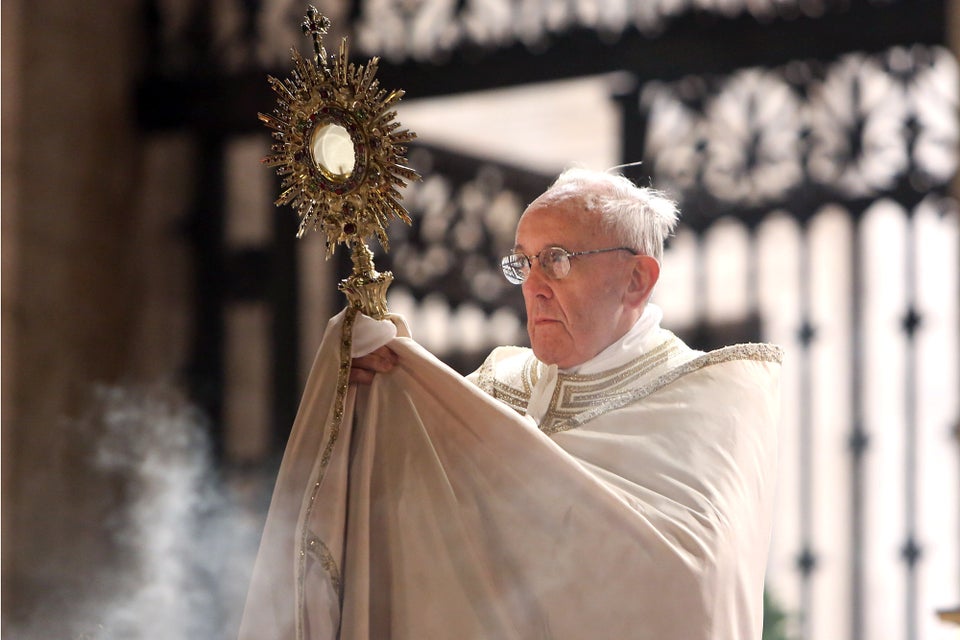 Religious Calendar 2015
Related
Popular in the Community