Part of the reason we keep coming back to "American Horror Story" season after season is to see what fresh hell Ryan Murphy and Brad Falchuk have cooked up for their recurring cast members.
So far we've seen Evan Peters play a ghost of a school shooter, an accused murderer, a fratty Frankenstein, a lobster man, a serial killer and now, a Los Angeles actor. Lily Rabe has sparkled as a ghost of a socialite, a possessed nun, a Stevie Nicks obsessive, a non-possessed nun, a serial killer and a yogi. Other returning actors include Sarah Paulson, Frances Conroy, Dennis O'Hare, Jessica Lange, Kathy Bates, Angela Bassett, Gabourey Sidibe, Wes Bentley, Zachary Quinto, Taissa Farmiga, Naomi Grossman, Matt Bomer and Lady Gaga. And more.
To document that slate of characters ― including some impressive actor transformations ― a Reddit user by the name of TheGoldfishesKeeper created a chart of recurring cast members' roles over the show's five past seasons, and the episodes of Season 6 we've seen so far.
"American Horror Story: Roanoke" airs Wednesdays at 10 p.m. ET on FX.
Before You Go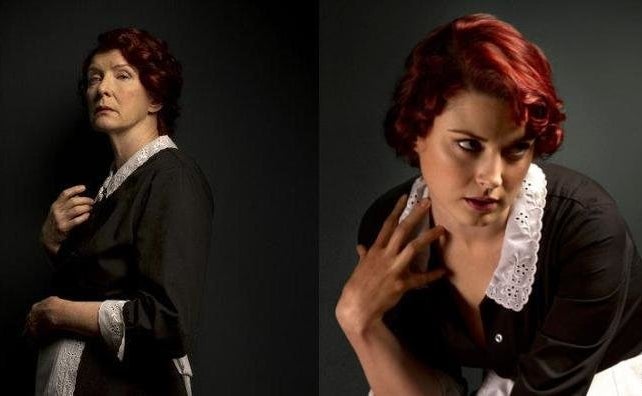 Most Shocking "American Horror Story" Moments So Far
Popular in the Community