As far as machinery goes, a hairdryer seems like a pretty simple construction: Motor, nozzle, maybe some kind of attachment if you're feeling fancy. But anyone who's ever been stuck using an in-wall unit at a Holiday Inn knows, the quality and effectiveness of that little machine can vary in a big way. Of course, that goes for price, too -- at Ulta Beauty alone, dryers range from $17.99 to $329. Last month, British technology company Dyson (of vacuum fame) launched one that cost $399. It got us thinking: What the heck is the difference?
We selected four excellent dryers -- from Conair, Sultra, Harry Josh, and Dyson -- at four graduated price points and tracked down every little nitty-gritty detail we could.
A few notes on what you won't see in our results, below. All of the products come with a basic warranty and an attachment or two; comparing that variable didn't seem significant. Each dryer also offers smoothing ionic technology of one degree or another; according to the experts, differentiating nuances between those ions is negligible. Finally, you won't see any claims on drying speed, which might be your most pressing query. That's because (surprise, surprise), drying times vary by hair type, texture, environmental humidity, and technique. All of that, of course, is unique to you.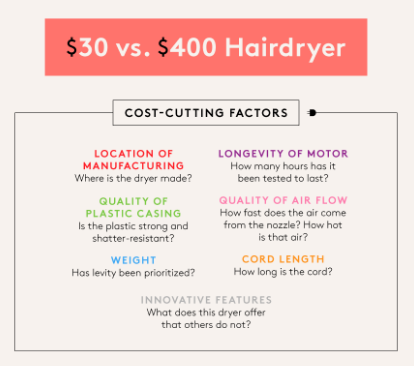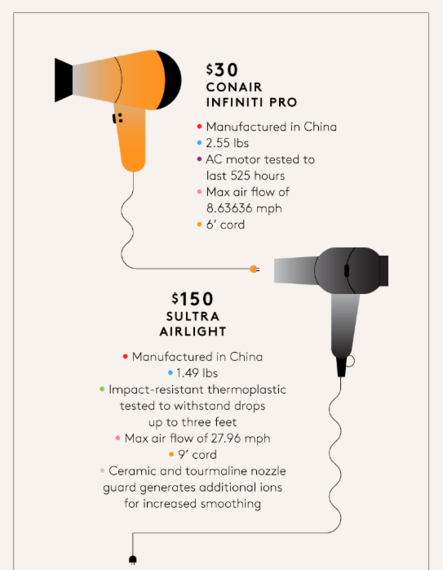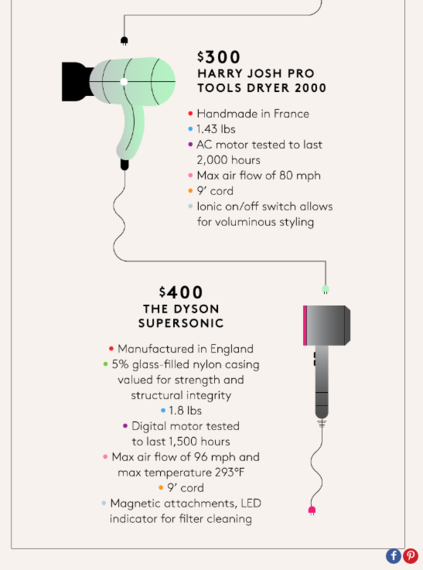 Illustrations by Elliot Salazar.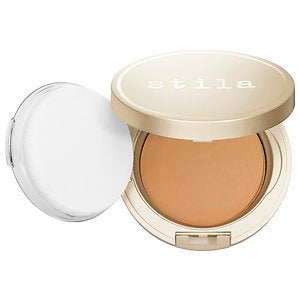 The Best Waterproof Makeup Products For Summer