Hold each other close and keep an eye on Kristen Bell and Dax Shepard, because one of Hollywood's favorite couples is no more. 
That's right, /www.huffingtonpost.com/topic/chris-pratt"}}" data-beacon-parsed="true">Chris Pratt and Anna Faris announced Sunday night that they are separating after eight years of marriage. The two, who are parents to adorable 4-year-old son Jack, first met on the set of "Take Me Home Tonight" and charmed their ways into our hearts ever since. 
"Anna and I are sad to announce we are legally separating. We tried hard for a long time, and we're really disappointed," the couple said in a joint statement. "Our son has two parents who love him very much and for his sake we want to keep this situation as private as possible moving forward. We still have love for each other, will always cherish our time together and continue to have the deepest respect for one another."
Take a look at some of their most #CoupleGoals moments below before we officially retire that hashtag FOREVER.
1. The lovefest that was his Walk of Fame Ceremony.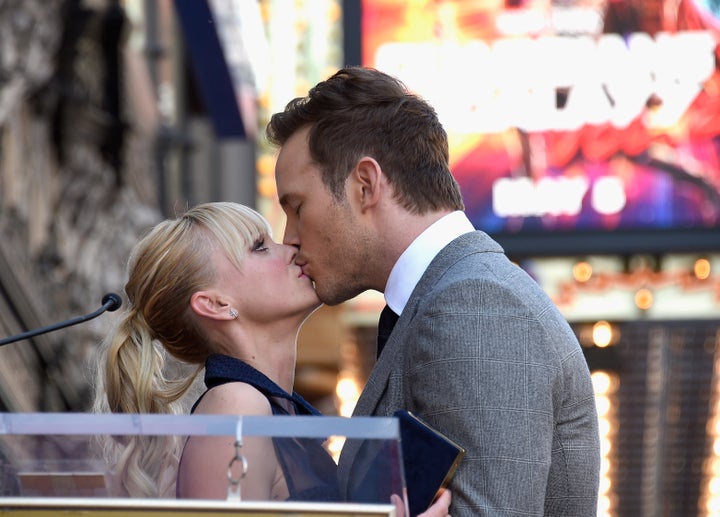 "Anna I love you. You've given me so much, you gave me the greatest star in the galaxy, my little boy," Pratt said during his speech. "Without it, none of this means anything to me. With every challenge, we become more bonded. You're very caring and thank you for your trust and sacrifice, and I will do my best to protect it. You have my heart, my dedication, my trust. Without you, none of this means anything."
2. Literally anytime they stepped out on a red carpet.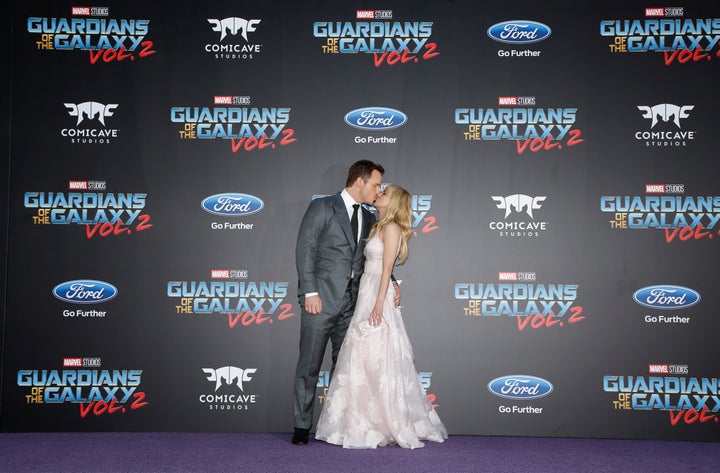 These two always knew how to ham it up on a red carpet, whether they were making funny faces or just showing off some good old fashioned PDA for the cameras. 
3. He upgraded her wedding ring with some serious bling for Christmas.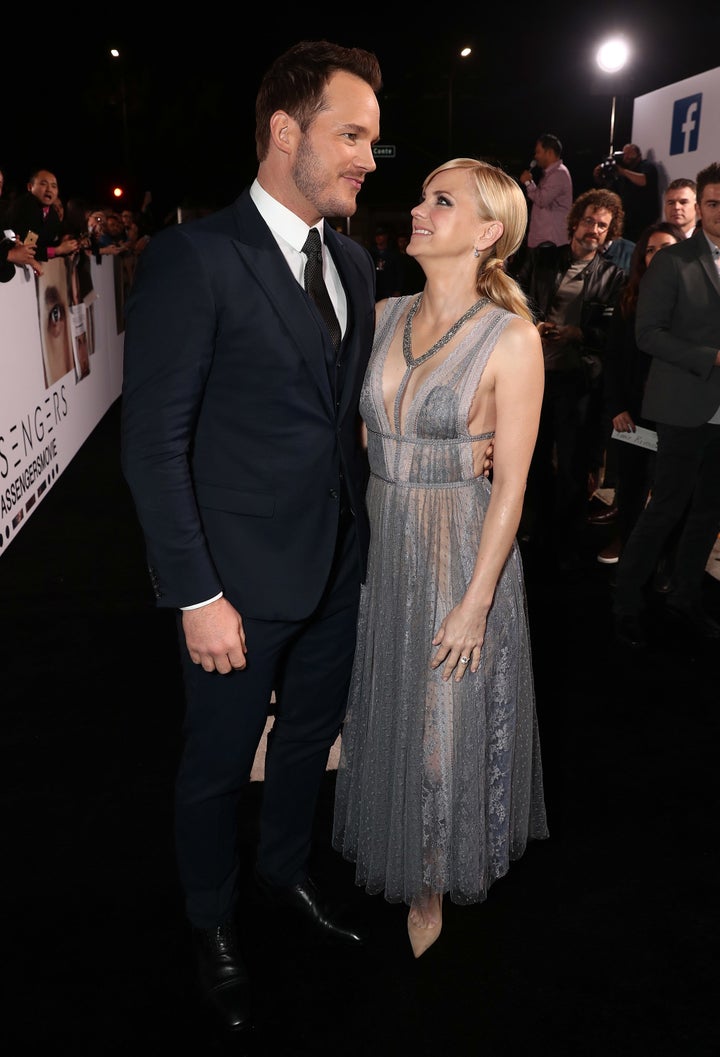 "He just got me this ring. I know. Like, two days ago," Faris told E! News on the red carpet for "Passengers." "I look [at it] and I'm like, 'I can't believe it, either!' He's an incredibly romantic man and I'm very, very lucky."
"She got me a tractor," Pratt said in return. "So we're kind of even!"
4. When she revealed he was "just sobbing" after son Jack was born.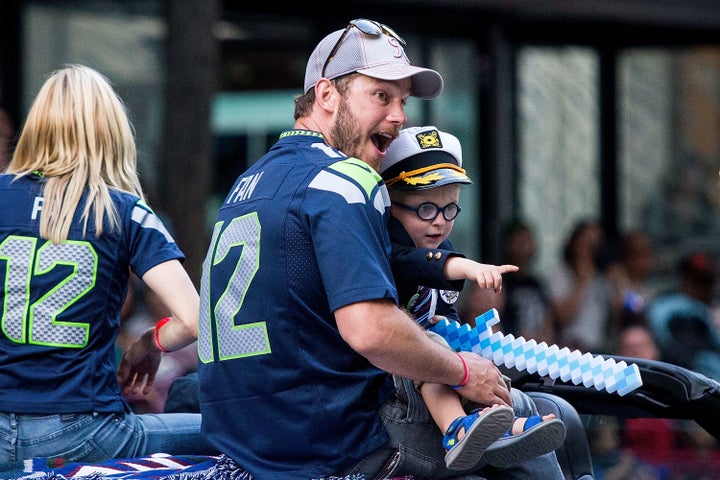 "What makes up for whatever is happening in your pelvic floor area, Chris' face when Jack was being born is unforgettable," Faris said on her podcast, "Unqualified." "He's just sobbing ... that was amazing, seeing his face."
5. She hilariously live-tweeted his "Guardians of the Galaxy Vol. 2" press tour.
Faris gave her followers a peek into her world for 24 hours, as she documented almost every moment of an intense press day for the couple. The actress shared live updates while balancing everything from taking care of son Jack to getting in the glam chair and "annoying" husband Pratt. 
6. They get competitive over bedtime stories for their son. 
"We're strangely competitive with each other when it comes to entertaining him and getting into the voices and the characters," Pratt told Ellen DeGeneres in 2016. 
"I'll read the left page, and she'll read the right page," he continued. "And I start affecting a little accent for the character and then she's like, 'Oh!' And she starts gesticulating and laughing, and before long, it's like we're completely not even paying attention to whether or not he's even [paying attention]."
7. That time Dave Bautista gave them wrestling tips. 
What's the point of having a professional wrestler as a co-star if he doesn't come to your house to instruct you on the perfect takedown? 
8. When he gushed about her during an acceptance speech at the MTV Movie Awards. 
"Our son was destined to be tough. But thanks to you, he will be smart, too," Pratt said on stage in a speech dedicated to Faris. 
9. She complimented the Pratt family jewels.
"They are incredible," Faris told Aubrey Plaza about her husband's nether regions "You would remember. Because they are some sexy balls."
10. When they were romantic over social media
Pratt and Faris were the shout-it-from-the-rooftops kind of couple and would regularly express their love for one another over social media. No birthday or holiday would ever go unnoticed. 
REAL LIFE. REAL NEWS. REAL VOICES.
Help us tell more of the stories that matter from voices that too often remain unheard.
BEFORE YOU GO
PHOTO GALLERY
Chris Pratt's Sexiest Photos