A recent attempt to pin the tail on the graffitist occurred in September of 2015, during the run of Banksy's much talked about "Dismaland" exhibition, in which he created an entire theme park filled with his typically dark and cheeky art. A staffer at the Disneyland-on-acid "bemusement park" claimed he might have spotted the anonymous artist working as -- wait for it -- a parking attendant.
Except, wait. We've seen this before. We've been all hot and bothered about the prospect of truly knowing the unknowable, to borrow a phrase from Donald Rumsfeld. And we've been let down. Because with every "Holy S**t! This Is Banksy!" headline comes a period of doubt and resentment. The street artist neither confirms nor denies the outings, we start to scrutinize the grainy photos and unreliable "sources," and we're left feeling like John Snow. WE KNOW NOTHING.
So before you pop your decades-old bottle of champagne, the one you've been saving for this very occasion, remember all the times we thought we'd caught Banksy, but dammit, we did not:
Now that we're all sufficiently inundated with information, feeling confused, exhausted and probably hungry, we leave you with the immortal words of Blink-182 frontman Mark Hoppus. Because it's all that makes sense to us right now.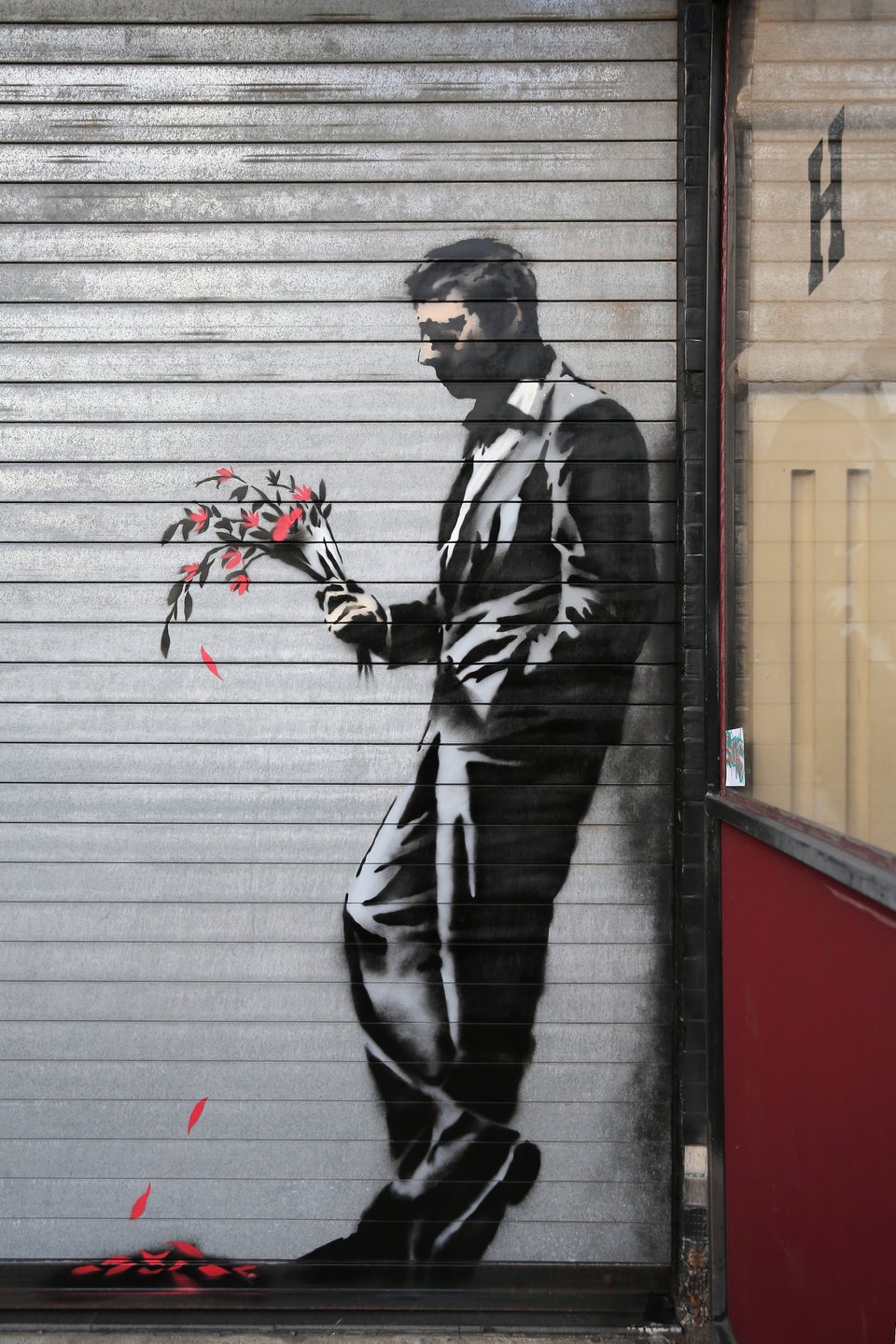 Banksy In NYC
Popular in the Community