Cultural & Charitable Catch-up; August 2017
Text & All Photographs © Jill Lynne 2017
His Holiness, The14th Dali Lama's 82nd Birthday Celebration, HBOs "Brillo Box…", Sheila Nevin's "You Don't Look Your Age…and Other Fairy Tales", Judith Leiber at MAD (the Museum of Art & Design), Oprah & "Super Soul Sundays)…
In our troubled world, His Holiness the 14th Dali Lama's message of world Peace through Love and Compassion is perhaps more relevant than ever…
And so I was delighted to be included in several of the major Birthday celebrations for
Having been blessed by his Holiness on three occasions – when he first arrived in NYC and spoke at the Cathedral of Saint John the Divine –invited by the great, late Bishop Moore and the Very Reverend James Parks Morton – then at a small private dinner where I was a guest of Mary and Peter Max, and at a third small event.
On most nights, I sleep beneath the white silk scarf he blessed for me…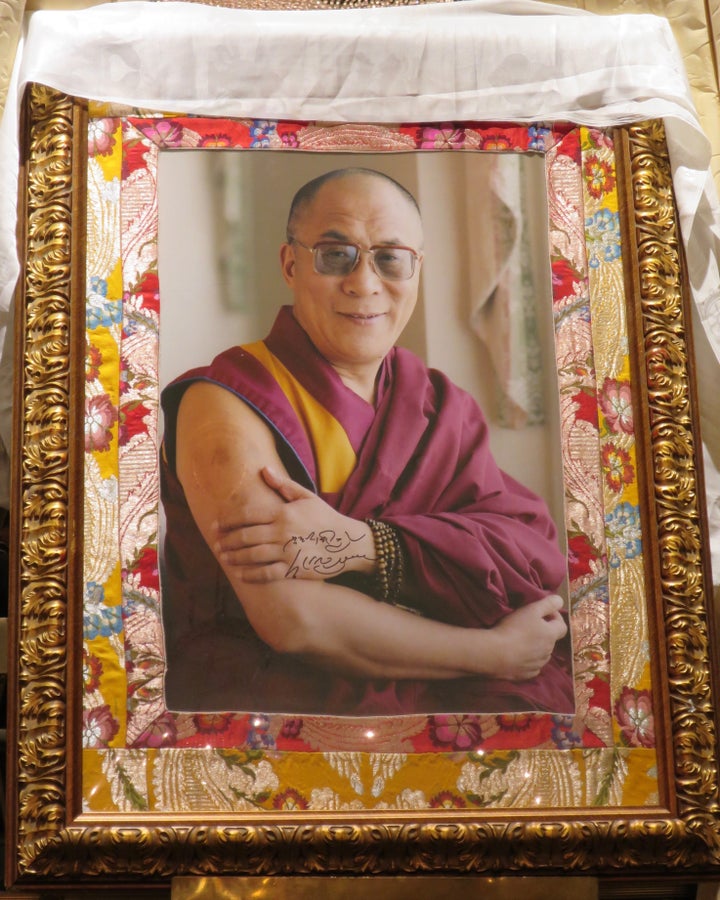 His Holiness The 14th Dali Lama
I chose to attend "World Peace Through Compassion" produced by scholar, philanthropist and holistic healer, Dr. KazukoTatsumura-Hillyer, at Essex House.
This was a joyous gathering of like-minded souls dedicated to being "instruments of peace".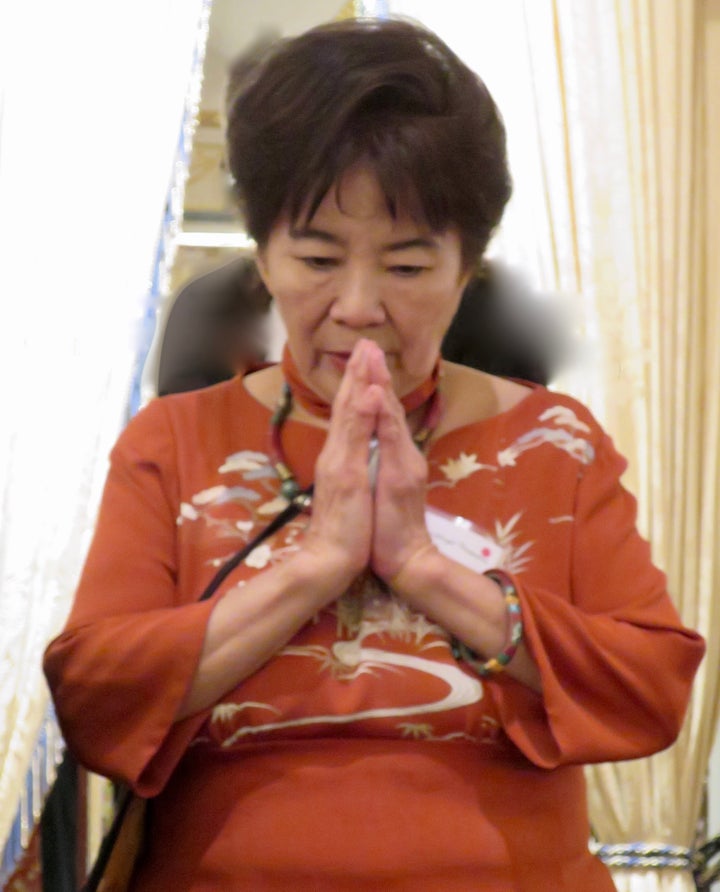 Philanthropist Dr. Kazuko Tatsumura-Hillyer, Sponsor of the Event
The occasion featured a reading of an inspiring message from the Dali Lama by Lobsang Nyandak, representatives from six major faiths and global cultures - Tibetan Monks chanting for compassion and love, the Golden Flowers Mongolian Dancers, Nepalese Rock Star Raju Lama, Native American prayers, Jewish readings, and words of wisdom from the Honoree, the very Reverend James Parks Morton (Founder of ICNY, the Interfaith Center of New York).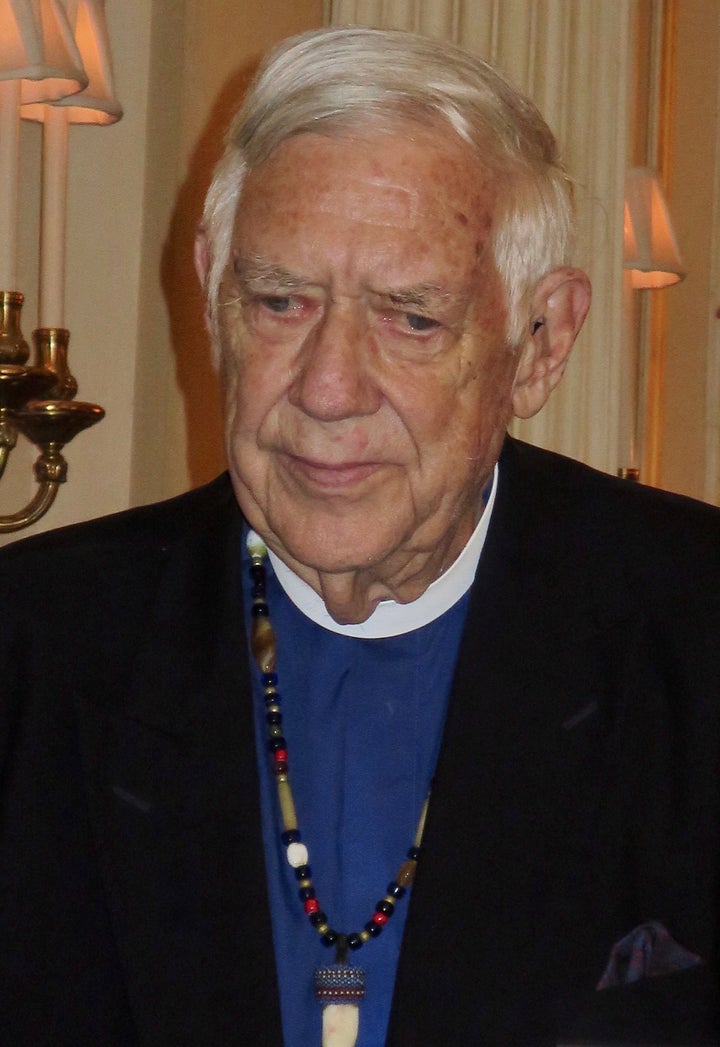 The esteemed Honoree, The Very Reverend James Parks Morton, former Dean of The Cathedral of Saint John The Divine & Founder of The Interfaith Center of New York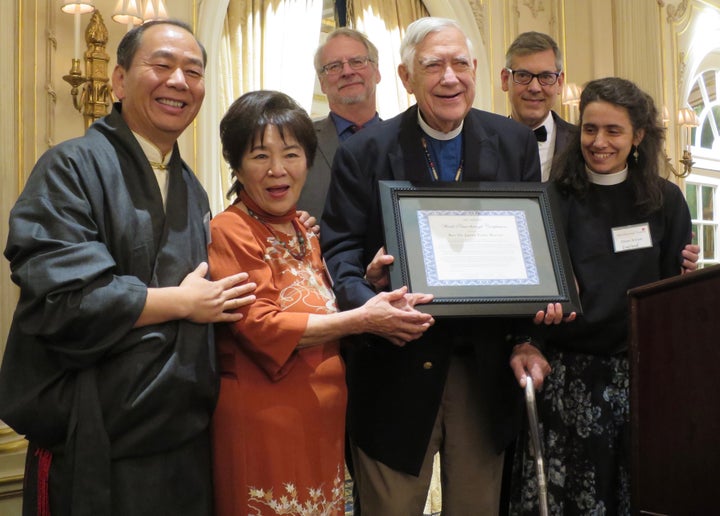 The Very Reverend James Parks Morton Receiving the World Peace Through Compassion Award, with Celebrants
I will always be grateful to him for my first spiritually-based brilliant education as a 25-year attendee at the Cathedral …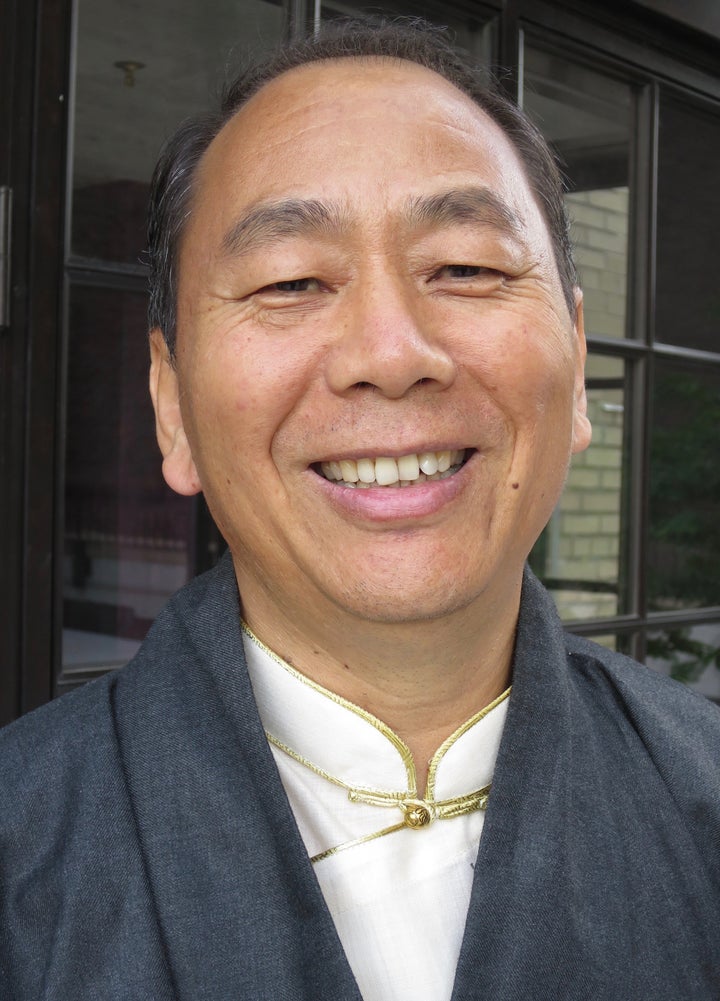 Lobsang Nyandak, President of the Tibet Fund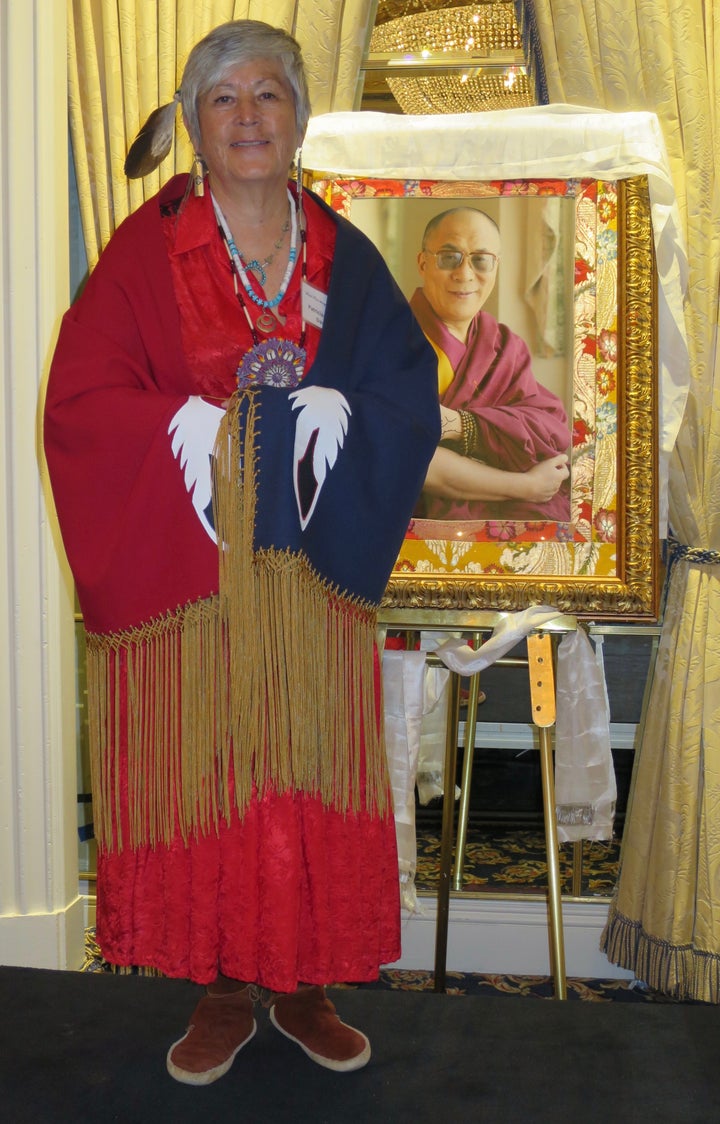 Native American, Elder Lygia
A highlight of the event, was a reading of the Proclamation from Mayor Bill de Blasio establishing July 6th (the Dali Lama's Birthday) as an annual "World Peace and Compassion Day"!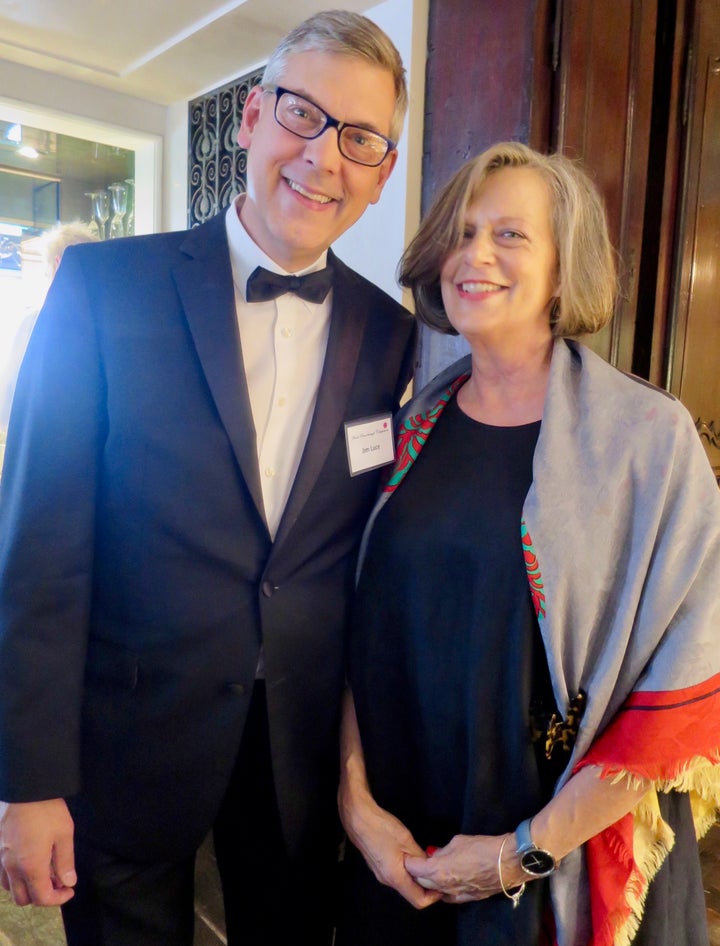 Sponsor Jim Luce with Dale McDonald, Founder & CEO of Planting Seeds and Host of the YIP Party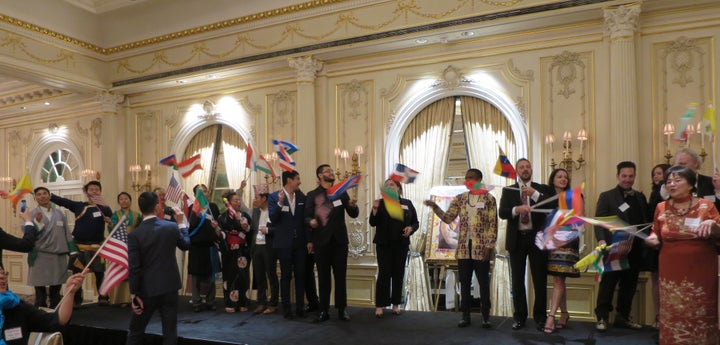 The Conclusion of The Event, Orchestrated by Brendon Perdomo, Youth Representative to the United Nations from The World Peace Prayer Society, was the waving of flags from all countries with individual prayers for their Peace. The Love was visceral…
*****************************************************************************************
On a hot summer eve I headed to Christie's for a celebration of HBO's release of
TRACKING THE REMARKABLE JOURNEY OF AN ICONIC
ANDY WARHOL SCULPTURE FROM ONE FAMILY'S
LIVING ROOM THROUGH THE GLOBAL ART MARKET,
Debuting on August 7th on HBO, this charming documentary tells the unlikely story of how the father of filmmaker Lisanne Skyler's – a would-be aspiring Collector casually purchased one of Andy Warhol's yellow (rarer) Brillo Boxes from Ivan Karp (an innovative art Dealer of edgy Art) at OK Harris (his popular Soho Gallery) for $1000 in 1969.
The Box, an exact replica of the actual shipping carton containing Brillo pads – was initially dismissed by the art world as a gimmick, then in 2009 sold at Christie's for $3 million dollars.
During the interim Warhol's reputation had risen from that of the wild man of art to an established, seminal visionary.

"Warhol with Pineapples" © Jill Lynne, Regine's NYC, 1979, 2017
Digitized with the first Computer Process for Photography
Which Moi pioneered as the first woman to use this technology…
The News had just written about me as a "female Warhol"…
When I entered the VIP Room at Regine's, there was Andy having dinner with the notorious Roy Cohn.
Seeing me, he held up the two pineapples, noting humorously "so now you are me!"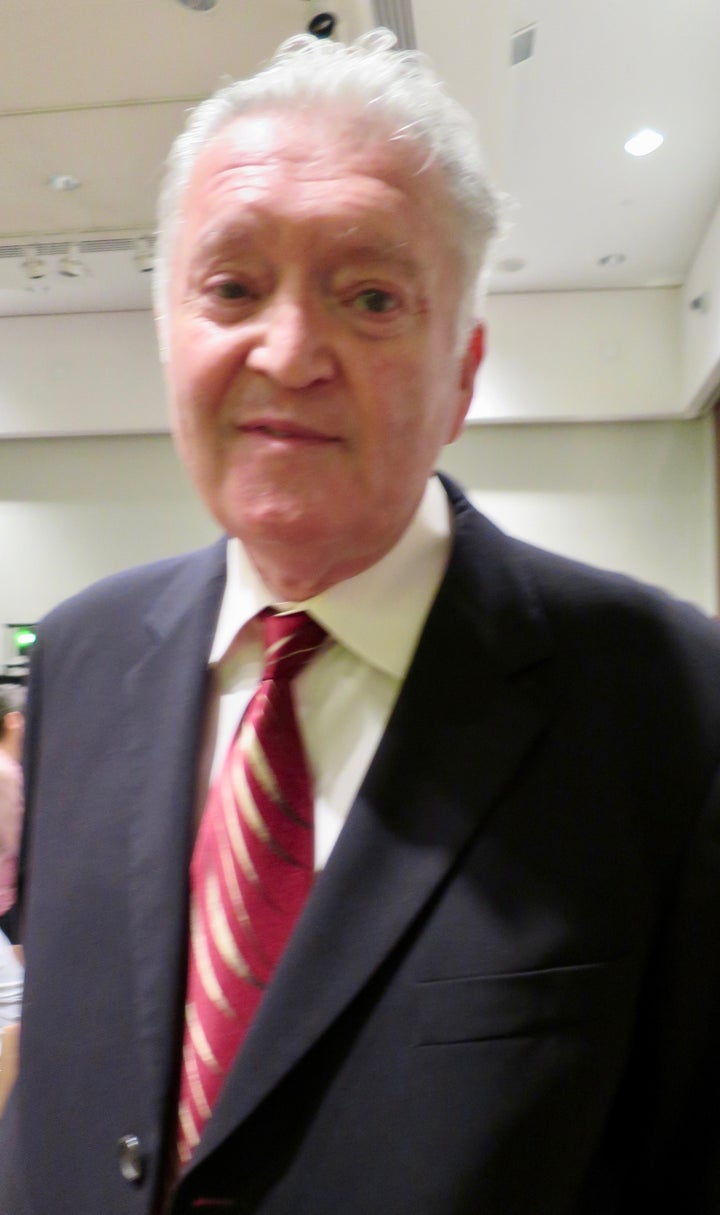 Martin Skyler then persuaded Karp to enable him to get Andy to sign the box.
The documentary follows the intriguing journey of the Brillo Box as well as the amusing saga of the filmmaker's family.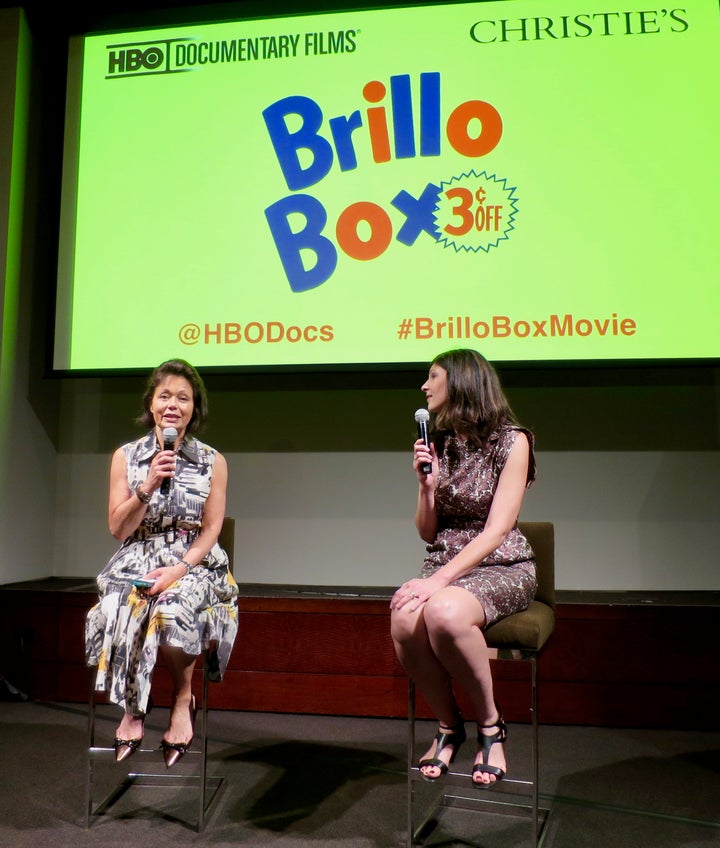 Filmmaker Lisanne Skyler in conversation with the insightful Laura Paulson, of Christie's
Poignant, was that the docu served as a reminder to many of us – of a wonderful time in the NYC based history of the Art World, the 70s–90s, when all was not measured by money, investment value, and greed!
Instead there was a hopeful appreciation of the innovative and excellent –a sense of community, and when one through their sheer appreciation of the visual genre could become a Collector…
The film was Executive Produced by Sheila Nevins…
Nevins has produced over 1000 films, been recognized with 32 Primetime Emmy Awards, 34 News & Doc Emmys, 42 Peabodies, and 26 Academy Awards.
We first met multi decades ago when I was a new Documentary enthusiast.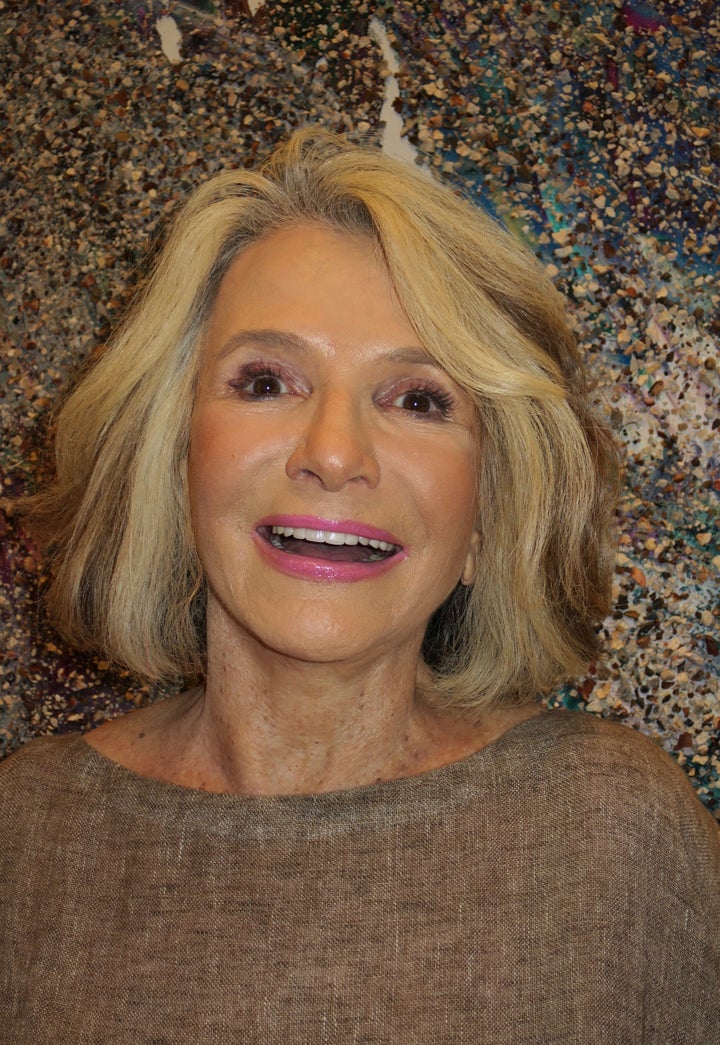 The incredible, Award-winning Sheila Nevins, President of HBO's Documentary Films, who is duly credited with transforming the viability of the Documentary Film into a highly respected art form which is increasingly commercially sustainable.
In addition, Sheila Nevins has recently written a fascinating new autobiography, "You Don't Look Your Age …and Other Fairy Tales".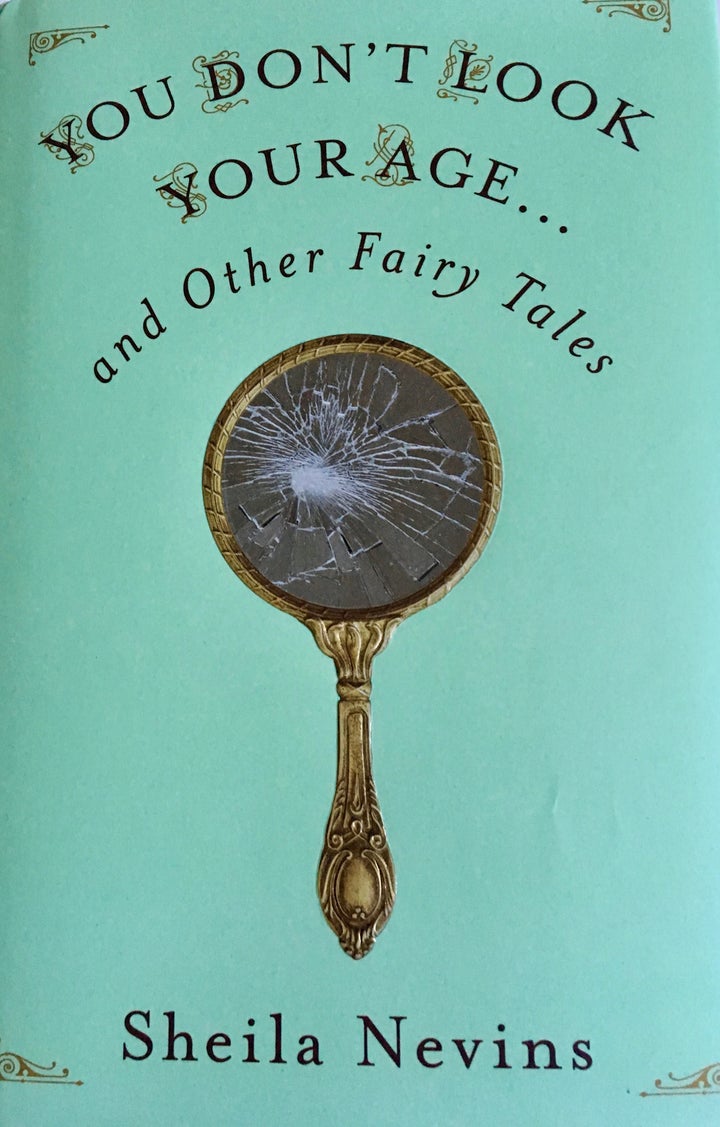 The Amusing "Read" – perfect for summer or anytime…
What is most curious about the book is not only the interesting, authentic content but that Nevins establishes a different format, blurring the line between the real and possibly fictitious.
"I treated it like a Documentary!" remarks Nevins…
*********************************************************************************************
MAD (The Museum of Art and Design) is one of my favorites in NYC.
Centrally located at Columbus Circle – on the site of the old Huntington Hartford Museum.
(And I do remember sitting with Hartford & his Bimbos in the Penthouse, atop it all)!
Developed under the aegis of Art Collector and Connoisseur Barbara Tober, the Museum resents consistently dynamic exhibitions that question the traditional distinctions between craft and "fine art".
Recently, I attended the Opening "Judith Leiber; Crafting A New York Story".
I have grown up with Judith Leiber Handbags, visiting her in East Hampton and always marveling at her fantastical creations.
For sixty-five years Leiber has created her unique designs – from her signature Swarovski crystal-embedded whimsical animal motifs through fine leather juxtaposed with seashells and quilting,
A true original, Leiber's designs reflect globally inspired culture – from Buddhism to that of Opera, regularly referencing such Visual Art as Mondrian, Sonia Delaunay and Faith Ringgold.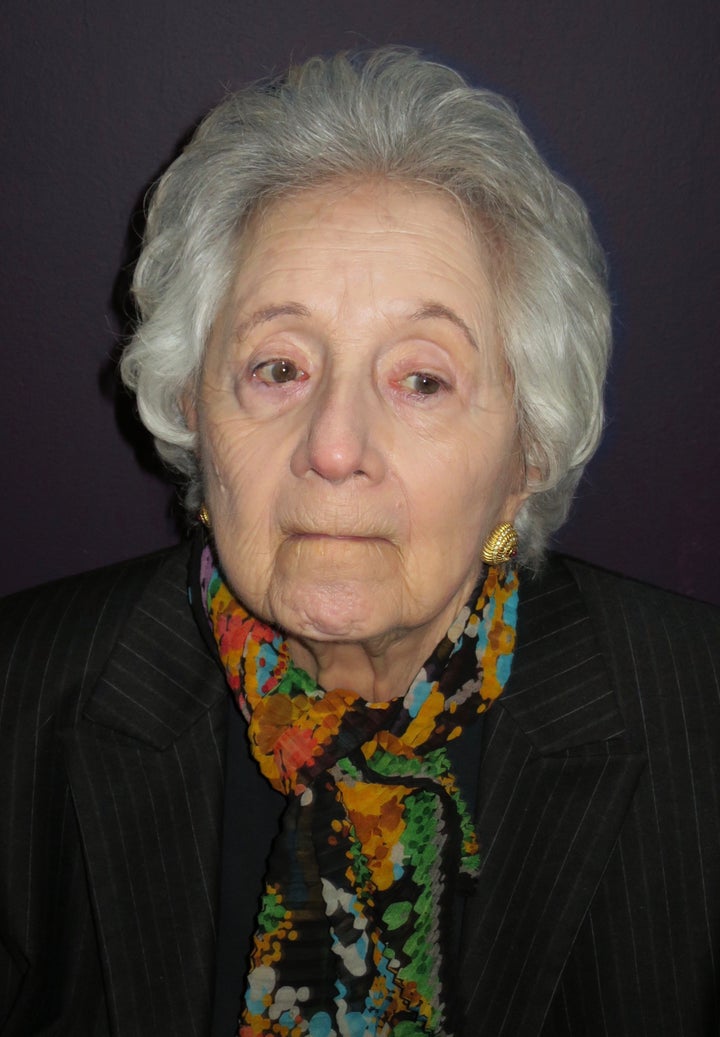 _ The Venerable Designer, Judith Leiber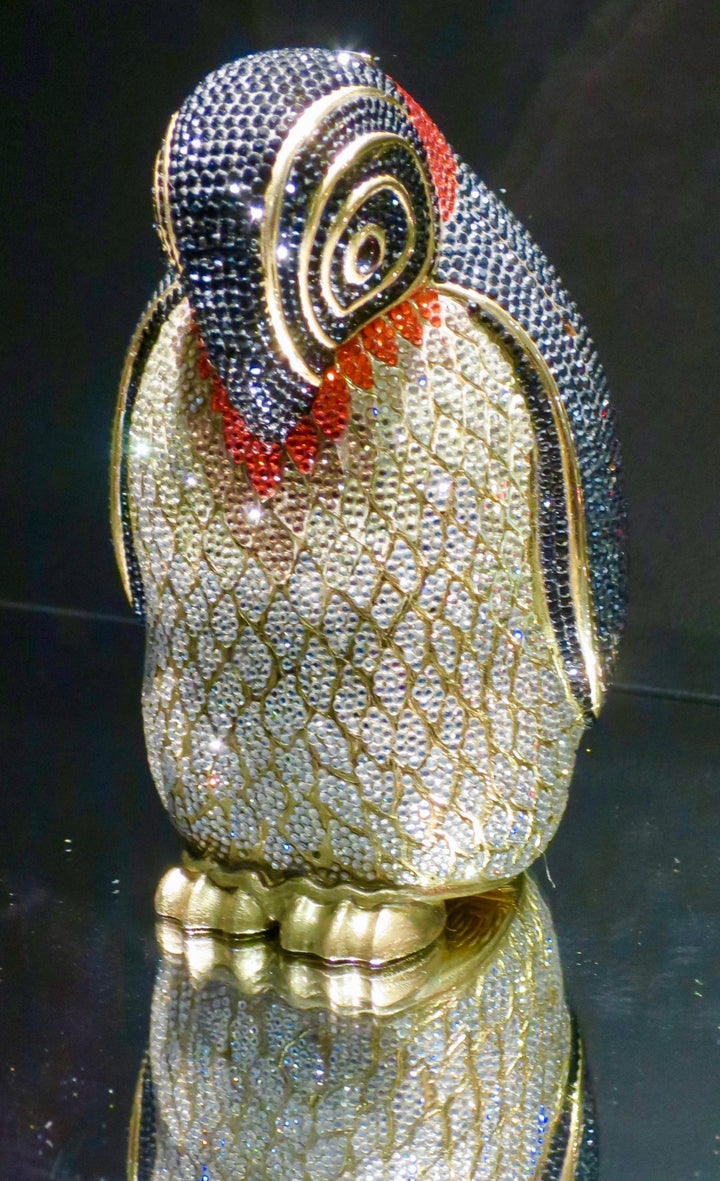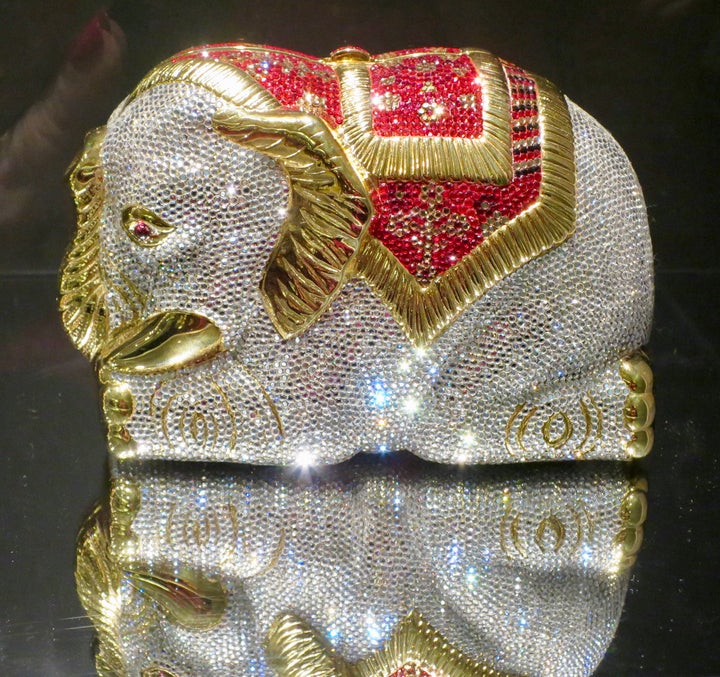 _______________________________________________________________________
I should have written a Gratitude Letter to Oprah Winfrey thirty-plus years ago!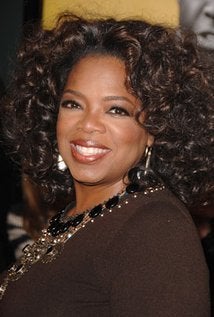 The Amazing Television Producer / Television Personality & Leader,
Her mindful conscientious, powerful broadcasts – her pre-trend courage in interviewing spiritual and world betterment leaders, has influenced my life since back in the '80s – when few knew her.
A belated heartfelt "Thank you"!
Every Sunday, beginning at 9am (through 3pm) on her OWN Channel – (173 Spectrum/Time Warner), Oprah produces "Super Soul Sundays".
For yours truly, this is the most inspiring television has to offer!!!.
"Super Soul" presents hour-long interviews/discussions with important New Thought Leaders –from Marianne Williamson, Howard Schultz (President, Starbucks) through Pema Chodron and Sheryl Sandberg of "Lean In" fame.
The program also introduces sweet and meaningful short films reflecting important life lessons.
Sincerely, I wish every day was a "Super Soul Sunday"…
If anyone is interested in a collective viewing, please Contact Us (info below)…
All Photographs © Jill Lynne 2017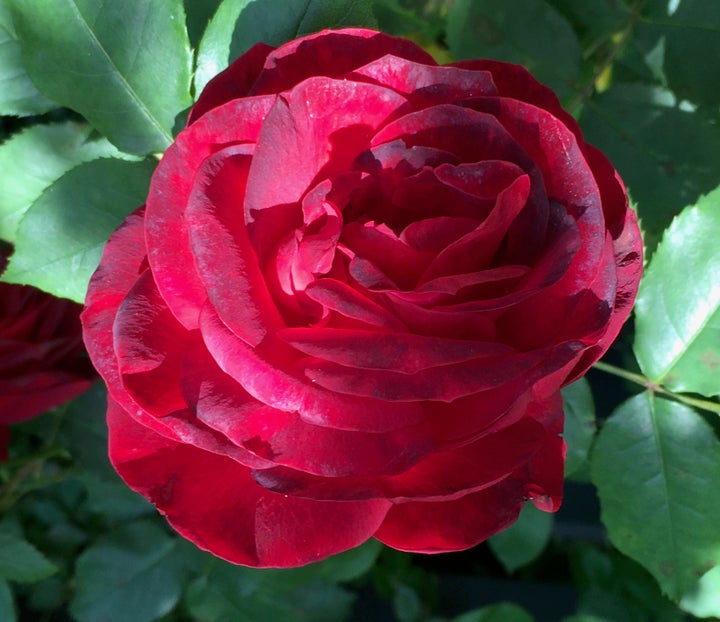 Popular in the Community