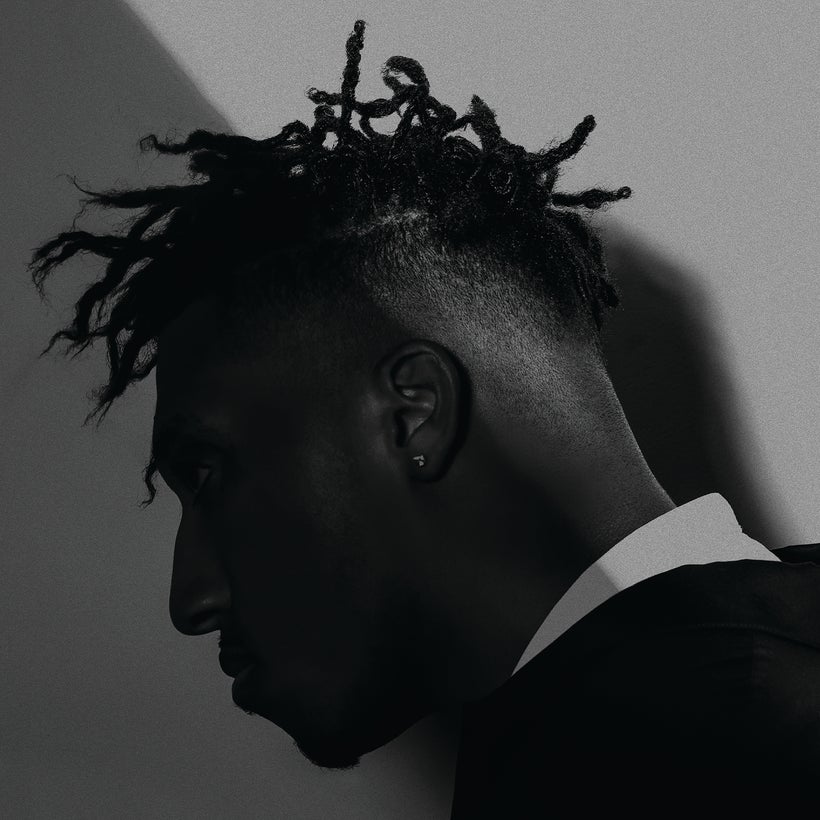 28 "And we know that for those who love God all things work together for good, for those who are called according to his purpose."
All things have, and all things will, work together for Lecrae Devaugh Moore; he is confident of that once more. A volatile childhood replete with the type of experiences that often morph children into statistics--single parent rearing, absent father, frequent uprooting, emotionally-scarring sexual abuse, a dalliance with peddling illicit drugs--did not land him in a prison or an early grave. It gave him an intimate view of how "crooked sticks draw straight lines." The decision to foray out on his own with his music led him to co-found a fledgling independent record label with a long-time friend. That label defied the odds, and became a behemoth within ten years of its founding. When his adoring fan base began to question his motives, integrity, and the genuineness of his faith, their pestering doubt, and vitriolic slander wounded him deeply, but did not extinguish the passion smoldering within him. The conviction that sprung forth from that passion fills most of the bars and sentences of his latest work. When he, along with the rest of the world, saw the harrowing images of unarmed African American men killed by police officers with impunity, he saw himself in the lifeless frames of Eric Garner, Michael Brown, Tamir Rice, Jonathan Crawford, et al. Their untimely demises reminded him of his own mortality, and the perpetual threat of racially-charged, state-sanctioned violence. The weight of it all fueled an urgency in Lecrae to use his gifts to combat the scourge of his day, but before he arrived at that place, he nearly walked away from it all.
With loving aid from a handful of devoted friends and family, he climbed out of the depths of despondency invigorated by the hope rekindled from their heart-warming support in those trying moments. He describes these difficult times, along with a host of others, in vivid detail on his widely celebrated eighth studio album, aptly entitled All Things Work Together. The album will reacquaint him with the world in a more intimate fashion. Everything has worked together for him, he knows it, and he is intent on showing it. All Things Work Together is the soundtrack to the how and why.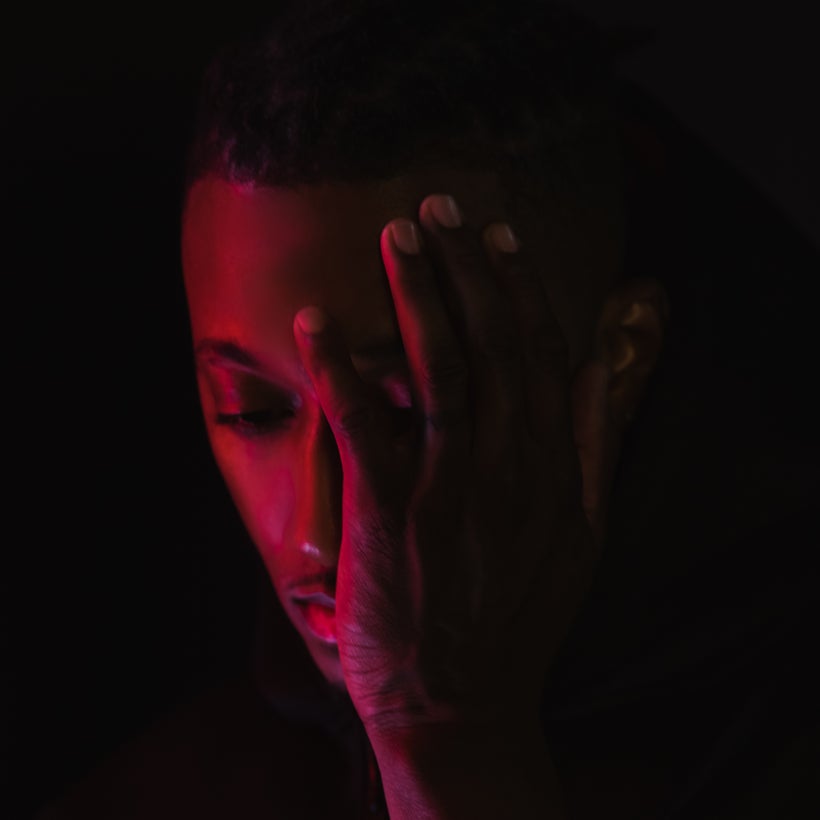 Lecrae debuted new music around this time last year on his Destinations tour, but more formally released singles in support of All Things Work Together with his premiere of the Ty Dolla $ign assisted Blessings earlier this spring. The song simply extols the virtue of gratitude. As Lecrae puts it, "God blesses everyone everyday with breath and beautiful things. Be thankful." Blessings enumerates many of the things for which Mr. Moore gives thanks, like his transition from once driving his mother's Hyundai with no gas money to more recently "[buying] a car cash money." Upon hearing Lecrae rap lyrics like, "I got angels all around like Anita Baker/Blessings fall in line, I guess I need a taper," one could scarcely imagine the lingering doubt and festering despair he battled mere months ago. All Things Work Together paints a more complete picture.
The album begins at the beginning so to speak, with a probing anthem entitled Already Knew, that blares over pulsating bass lines, howling synth chords, and pounding drums. In it, Lecrae starts off singing, "Shine a light on me, shine a light on me..." as he prepares to share the setbacks and obstacles he overcame on the way to becoming a household name in hip-hop. He continues by thanking those who supported him from the inception of him pursuing his dreams, the ones who already knew he could exceed even his own expectations. In describing Already Knew, Lecrae said, "This is kind of my journey into mainstream hip-hop. I had to learn on the fly in the public eye." It serves as a fitting introduction to Lecrae's most raw and authentic music to date. He continues the song by effortlessly dropping anecdotes like his love for the seemingly contradictory (e.g. Jesus, Kanye West, Kendrick Lamar, Rev. Dr. Martin Luther King,Jr., El Hajj Malik el Shabazz, Francis Schaeffer, Mitsubishi, and Maybach), receiving government assistance as a child, having never met his father, S1 introducing him to Jay-Z, and so forth. He follows the endearing Already Knew with arguably the most provocative song on the entire album—Facts.
Facts launches with an excerpt from Truth's Table's Malcolm X episode, where Ekemini Uwan, a popular writer and public speaker whose scholarship centers on biblical orthodoxy and its implications on racial injustice, says, "Peace does not come before salvation, and salvation does not come without truth." Later on the song, she is heard saying, "People cannot abide by truth. They prefer fantasy over reality. I am for truth no matter who tells it. I am for justice no matter who it is for or against." She presents a sobering reality, one which Lecrae uses as a foundation for declaring why calls for unity absent the death of the "power up under you and over me" ring hollow. It serves as one of the more powerful statements of Lecrae's prolific career, and sets the tone for the challenging tune, along with what follows on the album. In speaking of her role in the song, Ekemini said:
It didn't surprise me that he put me on the most controversial song on the album because I'm no stranger to controversy, but I was surprised to hear how prominent my role is in the song. I count it an honor whenever artists want to include my voice, and perspective in their work. I love hip-hop, so hearing my voice over this track is surreal, but it's the perfect marriage for a hip-hop head like me.
Throughout the course of All Things Work Together, Lecrae melds the contemporary, melodic, poly-rhythmic partially sung, partially rapped delivery that populates most of today's mainstream hip-hop with his penchant for unbridled passion and godly inspiration (e.g. Hammer Time, Blessings, Whatchu Mean). It is reminiscent of how his prior work adopted thunderous flows over hammering 808s that dominated Southern rap anthems of the time (e.g. Jesus Muzik, Go Hard, Don't Waste Your Life). Fans who missed the old Lecrae, the one who once rapped, "Lord please kill me if I don't preach the Gospel!" should take solace in hearing the undeniable Christian leanings of All Things Work Together, and how they translate Lecrae's message to the largest audience he has had without suppressing his sincerity.
While All things Work Together routinely incorporates the current sound and styling that define modern mainstream hip-hop, the hallmark of the album is its exploration into deep introspection and emotive content. For example, on I'll Find You, his long-awaited collaboration with Tori Kelly, Lecrae raps about bouts with depression as the listener hears him jostling with the reality that pain is inevitable, but hope can outlast it. As he puts it, "pain can be a haunting reminder to appreciate every waking moment." The Mike Mihail directed video for the song continues this theme by showcasing heartbreaking depictions of children succumbing to the formidable foe of cancer.
Another example of the album's emotional self-reflection comes on Wish You the Best, his most personal song since Anomaly's Good, Bad, and Ugly. In Wish You the Best, Lecrae raps to and about his college sweetheart, the one whom he convinced to abort what would have been his first child, the woman he stood up at the altar. He tells her, "I blew it, I missed it, I didn't make you Mrs., I just made you miss us/ I didn't put no ring on yo finger, but I did put you through the ringer." He continues, "Wish I could go back/Treat you right take and take my wrongs back/And you should know that I/I wish you all the love you could imagine/And I wish you everything that never happened." It is a touching moment of vulnerability, and particularly revealing, for an artist like Lecrae who has a pristine image among his contemporaries.
Therein you will find the purpose of the album and its arc. Lecrae could have continued making music as he once did, and lived a comfortable lifestyle filling arenas, speaking at Christian conferences and retreats, all while milking an image steeped in what his audience expected him to be. He easily could have remained a mascot for Evangelicals and the perpetual cultural wars they propagate. Yet, to do so, Lecrae would have had to deny the experiences that shaped him, and suppress fundamental components of his identity. It would require him to run from the jarring elements of his personal narrative rather than confront them directly. He chose a more difficult route that required him to accept his deepest regrets and greatest failures. In so doing, he came to experience how the "Master Artist makes your mess a masterpiece regardless." That is to say, he learned all things worked together for his good, because he loves God and God loves him. In listening to All Things Work Together, it is his hope the listener arrives at a similar destination.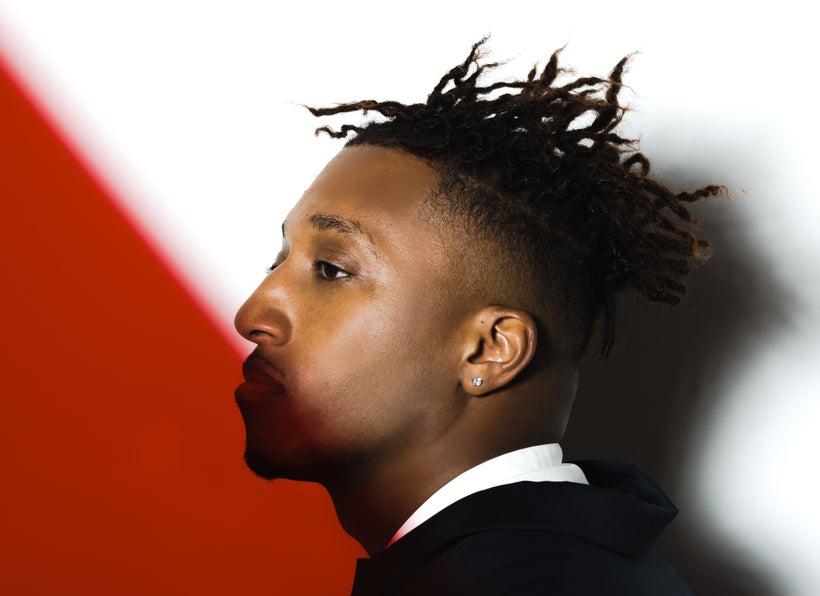 REAL LIFE. REAL NEWS. REAL VOICES.
Help us tell more of the stories that matter from voices that too often remain unheard.
This post was published on the now-closed HuffPost Contributor platform. Contributors control their own work and posted freely to our site. If you need to flag this entry as abusive,
send us an email
.