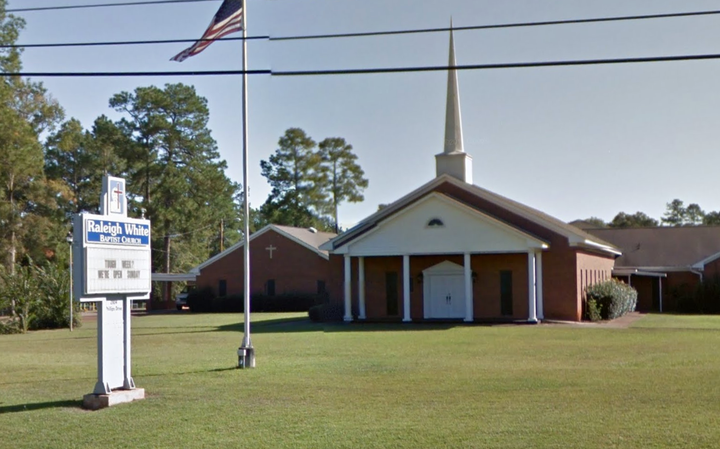 The Southern Baptist Convention announced Monday that it was expelling Albany's Raleigh White Baptist Church over "intentional discriminatory acts toward individuals based solely on the color of their skin." 
The decision means that delegates from Raleigh White are no longer allowed at SBC meetings until the church "declares repentance for its actions."
"Southern Baptists are not only on record but strongly committed to standing against racism and prejudice," SBC leader Stephen Rummage told the Baptist Press, the denomination's official news service. "And if a church stands for racism and prejudice, then they do not stand with us, and we do not stand with them." 
The 75-year-old Georgia church, which is named after a Baptist pastor, had been kicked out of the Mallary Baptist Association, a local group of more than 50 Baptist churches, in April.  
Raleigh White Baptist Church did not respond to HuffPost's request for comment. 
The church's pastor at the time formed a partnership with local Baptist pastor Marcus Glass, who was in charge of New Seasons Church, a small but growing, majority-black congregation. The original plan was for the congregations to share the same church building for a few months, until New Seasons eventually took over. 
However, about six months into the new arrangement, Raleigh White's reception turned cold. Glass told HuffPost that New Seasons is a very active congregation, with events going on nearly every day of the week. 
The tensions escalated slowly, Glass said, with Raleigh White members complaining about the black congregation using church facilities, like the gym, fellowship hall, classrooms and parking lot. Some members reportedly refused to speak to the black parishioners. 
"It was little things, like we'd have events with the kids on Saturday and some members would just come in and stare with mean faces," Glass said. "At one point, they turned all the lights off while we were having an event and just walked out."
Glass said he soon sensed that the actions of Raleigh White members had undertones of racism. 
"I'm from Mississippi," he said. "I've been around racism a lot where I come from, and in my mind, I started looking at this as racism."
The Georgia Baptist Mission Board, a local ministry of the SBC, sent in mediators to try to help with the situation, but relations between the two congregations remained strained.
The issue came to a head on a Sunday in March, when Raleigh White planned a big homecoming event for former members who had moved out of town. Raleigh White's leaders told Glass that New Seasons would have to push back its service time that Sunday, and that his congregation wouldn't be allowed at the homecoming.
Members of the New Seasons congregation who showed up early that Sunday were reportedly blocked from entering the church at all. Glass said an elderly New Seasons member with a walker was reportedly escorted back to her car. A child was told she couldn't use the building's restroom. 
"They had a welcome sign on the marquee," Glass said. "But if you were black, on that day you couldn't get into Raleigh White."
The incident compelled the Mallary Baptist Association to withdraw from fellowship with Raleigh White until the church "repents" of the "chronic sin of racism against New Seasons," the Christian Index reports.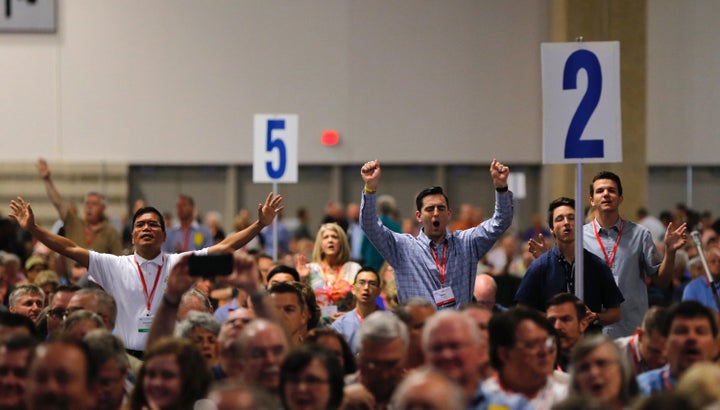 The Southern Baptist Convention has been striving in recent years to reconcile its racist past. The denomination was founded in 1845 by Baptists who split from their northern counterparts in defense of slavery. In 1995, the denomination passed a resolution apologizing for its previous stance. Last year, after some hesitation, the SBC passed a resolution denouncing the alt-right and white supremacy movements.
The denomination's rejection of Raleigh White is reportedly the first time it has removed a church because of evidence of racism.
Glass said that although his heart is still broken for Raleigh White, he fully supports the SBC's decision. He's also proud that his local Baptist association took a strong stance on the issue.
"I think it's a bold step, a bold walk," Glass said. "They are moving from the history they've had in the past and saying if it's not biblical, we're not going to tolerate it."
Calling all HuffPost superfans!
Sign up for membership to become a founding member and help shape HuffPost's next chapter
BEFORE YOU GO
PHOTO GALLERY
Black Lives Matter Art Show