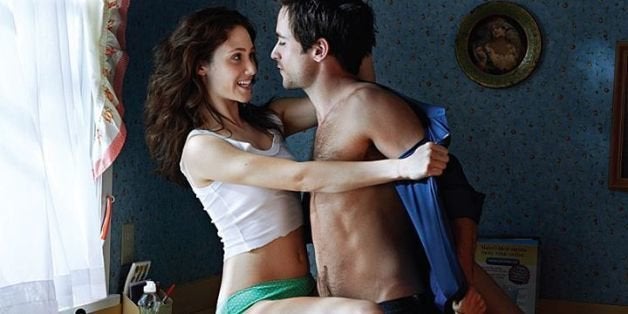 The women of Showtime's TV series just broke down exactly why sex scenes on television are so important.
Rossum kicked off the session, telling the audience that sexuality is "no different from showing any other part of life" on television. "It's interesting that the women who write on these shows get to explore different facets of sex: Sometimes (as humans) you have sex for reasons that have nothing to do with sex," she said. "It's about power, insecurity or maybe to feel good. These women don't show it in a gratuitous way.
When one critic asked the panel whether sex scenes could reach the level of "exploitative," Tierney responded that it's subjective: "You have to be in the scene to decide if a scene is exploitative," she said. "It's up to the actor to decide." Treem, who recently won a Golden Globe for Best Drama Series for "The Affair," then added that she doesn't feel that any of the three shows' sex scenes are exploitative. "We use sex as communication in our show," she said. "We hope our sex scenes move the story forward."
"We don't do the scenes unless they're necessary. If they're not furthering the story, they can be emotionally exploitative," Rossum, who plays Fiona, a character who has a lot of sex on "Shameless," agreed.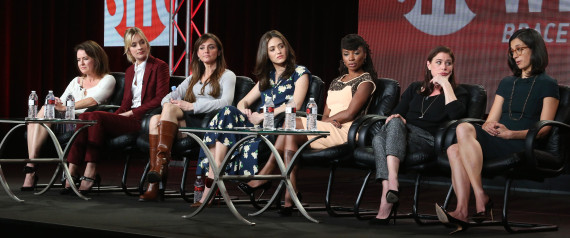 From left to right: Michelle Ashford, Caitlin Fitzgerald, Nancy Pimental, Emmy Rossum, Shanola Hampton, Maura Tierney and Sarah Treem
When the term "strong female character" came up the women had mixed feelings on the phrase and questioned whether it should be used at all. BuzzFeed reported that Treem said she didn't mind the term: "When I hear 'strong female character,' what it says to me is a character that's taking action and isn't passive or reactive to a male character."
This word "strong," I find a little tricky. We have heard 'strong female character' so frequently, and I think the word 'strong' puts me in line with a very specific masculine energy. I appreciate what the sentiment is supposed to be with that phrase… but all of us are strong in our vulnerability, our nakedness, emotionally or otherwise. And so, I just think we need other kinds of words: "comprehensive," "whole," "complete," "real."
"How about just 'strong character'?" Rossum chimed in. "I've never heard anybody say 'strong male character.' Nobody talks about that at all. I guess men have always been No. 1 on the call sheet, but now women are and that's great. So let's not make it a gender thing."
Rossum summed up the theme of the panel discussion perfectly when she said, "There's no lack of balls on behalf of our writers to write a female character who is gutsy," Deadline reported. "We're not confined to showing the most culturally acceptable part of the character. We show everything about them."
Related
Before You Go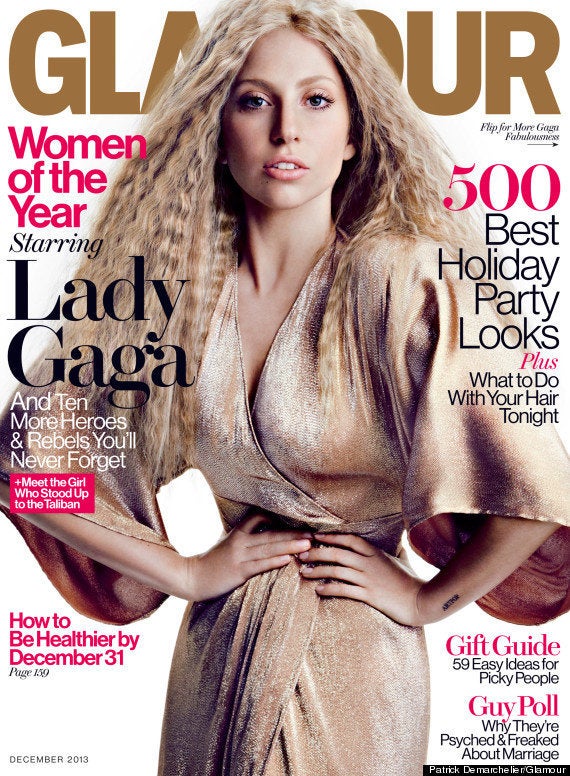 Celebrities Who Have Spoken Against Photoshop
Popular in the Community