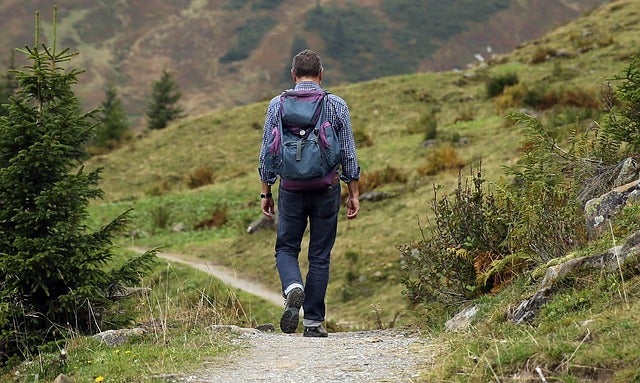 Life is all about creating memories and reliving those moments. And the one way through which a person, as a individual, makes such memories, is through traveling. Traveling is a form of art which helps one's soul. By visiting different places and meeting up with new people, a person discovers so much more about themselves. But there is a common stigma attached to this whole soul searching process ; it is too hectic and needs proper planning. With a bunch of people you might travel somewhere full of entertainment and fun, but traveling alone does not necessarily require you going some place fancy. In fact the best trips are the most unexpected ones. Traveling alone is just one of those experiences which will open your mind and the impact of it will last a lifetime.
For a first time solo traveler, if you find yourself lost in the what-to-pack dilemma, here is a list of things, which you will need to make this a kick ass traveling experience for you.
First thing's first. You need to have a bit of paper on your side to have an experience of a lifetime. However, as said before, traveling does not require going somewhere fancy ( unless you feel that is what your soul needs). but to reach most of the places, for food, accommodation, and for emergency purpose you need a bit of cash on your side.
Your visa, passports, basic information related documents, maps should be arranged and packed. You do not want to go traveling without any of these documents. Also, you should always keep your emergency contact numbers list, so that in case of any unfortunate incident people at your side can be informed on time.
As cliche as it sounds, you absolutely need to take in a smaller version of first-aid with you. Bandages, medicines and balms will save you alot of pain.
According to your destination, pack your stuff. Sunglasses, shirts, flip flops everything should be done according to where you are headed to. Havianas are universal and a must, for they are cheap and will last till your journey ends. Avoid carrying any extra piece of clothing. However, there are multi-purpose clothing products available in the market, that will help you in your trip.
Do not bring your IPhone's or Blackberry's with you. While they might be your better half in your daily life, smart technology kills the essence of a soulful trip. Bring a phone which would last couple of days without the need of frequent charging( something which reminds you of the previous decade.
Last but not the least. leave your tensions behind
Traveling alone is an amazing experience, so its best if you take along a easy-going, relax attitude with you instead of a tense one. The trip will have its ups and downs, but that will be the beauty of it.
More or less, whatever it is ,you will surely talk about it for the rest of your life.