Not only did model Allaire Heisig walk for Marc by Marc Jacobs' fall 2011 the first time she hit the runway, she closed the show. At only 18-years-old, this Locust Valley, New York-native has achieved a feat that few models could dream of. Although she is only in her third season, Heisig is a star in the making. In addition to walking for Valentino Couture, 3.1 Phillip Lim, Alberta Ferretti and Theyskens' Theory in the past year, she has also appeared in editorials for Vogue Italia and Virgine magazines. What's next for this new face? We'll just have to wait and see.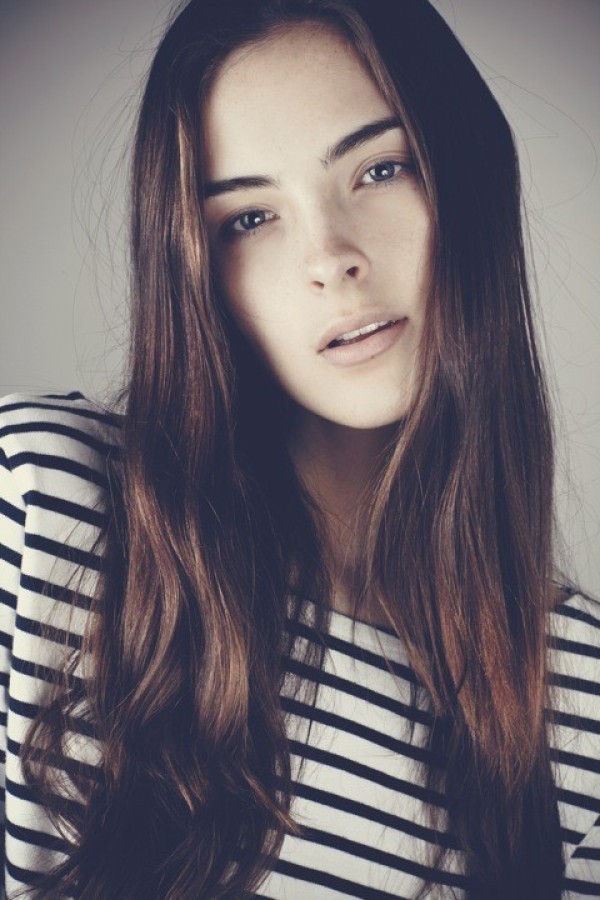 How were you discovered?
My mother's friend had been a model with Ford and encouraged me to sign with them.
What do your friends and family think about your modeling career?
Everyone is very supportive, although I think its hard for people to understand how challenging a job it really is
You have such a beautiful name, where does it come from?
My grandfather owned a property in New Jersey called Allaire, and it has since become a family name
What was your first modeling job?
My first real job was for Erin Fetherston, I still work with her today. She is such a kind and happy person.
What was the most exciting job you have been on? What is the one you were the most nervous for?
When I shot my first campaign in Spain with Venetia, we stayed in a hotel near Barcelona on a mountain surrounded by water; it was such an amazing experience. I was also very nervous before the Valentino couture show over the summer, the call time was really early, like 6 am, and I set 4 alarms to make sure I wouldn't oversleep and miss it!
What is the best thing you have been given since modeling?
Modeling has helped me develop a strong belief in myself and I know that good things can happen.
What models have you been compared to?
I've been compared to Myf Shepherd.
What models do you most admire?
Freja Beha, she is so humble and down to earth despite all her success
Who are your favorite designers?
Marc Jacobs, Celine and Valentino.
Which designer would you most like to walk for?
Ralph Lauren because that's the designer everyone from home knows.
Do you have any lucky charms that you bring to castings?
My journal and whatever book I am currently reading. They help me relax and remind me not to worry.
What do you wear to a casting?
Usually black Rag & Bone jeans, boots and whatever t-shirt I have laying around.
What music do you like to listen to?
I love Adele and Lana del Rey, but I also like house music.
What would you do if you weren't modeling?
I would by at my little Quaker school right now
Where do you see yourself in 5 years?
I'm not even sure where I'm going to be tomorrow, but I know I'll be doing something that makes me happy.