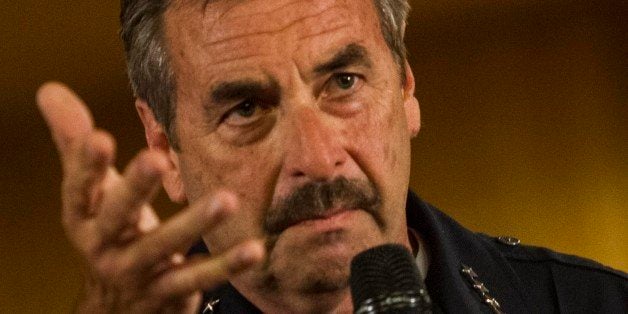 Two LAPD officers who fatally shot an unarmed man in 2010 were awarded a total of nearly $4 million last week in a discrimination lawsuit that accused the department of treating them unfairly because they are Latino.
The two officers were placed on desk duty indefinitely after the fatal shooting of 27-year-old Steven Eugene Washington in March 2010. Corrales and Diego were on gang patrol near Los Angeles' Koreatown when they said they heard a "deep boom." After that, they said, Washington came up to them and looked like he was taking something out of his waistband.
Corrales and Diego each fired one shot. One bullet hit Washington in the head and he was pronounced dead at the scene. Washington wasn't armed.
The cops' lawsuit, which was filed in 2012, charges that the officers were barred from returning to the field, and also refused transfers or promotions. The suit alleges that they were discriminated against because they are Latino and Washington was black.
Smith told the LA Times that officers "get blamed for making spot decisions" when they have not been properly trained to handle a situation. "You put officers on the streets to do a job, but they are not social workers," he said.
He also told the LA Times that a white LAPD officer fatally shot an unarmed Latino man was allowed to return to the field after only a six-week probation.
A Los Angeles County Superior Court jury ruled in favor of awarding Diego $1.9 million, and Corrales more than $2 million.
The same year Corrales and Diego initially filed their suit, Washington's mother received a settlement from the city for $950,000.
Popular in the Community