This man has dedicated his life to putting the needs of others before his own -- regardless of what he's dealing with.
Allan Law, a former teacher in Minneapolis, spends his days in retirement helping those in need. For the past 14 years, Law has tirelessly delivered food and other supplies to people on the street during the late-night hours in which shelters and support centers are no longer open, according to NationSwell. Though he currently has arthritis and battled prostate cancer last year, the retired teacher has stayed committed to his work, and hasn't let his medical issues stop him.
It's this devotion that is the subject of a documentary, "The Starfish Throwers," which follows his journey, and the lives of two others whose missions are also to fight hunger.
During the day, Law collects sandwiches made by volunteers and donations from various groups through his organization, Minneapolis Recreation Development, Inc, according to the charity's website. Starting at 9 p.m., he begins his trek to deliver food in a van with the words, "Love One Another" splashed on the side, traveling down the streets of inner city Minneapolis, ending his shift at 10 a.m.
Last year, Law says he delivered about 520,000 sandwiches, NationSwell reported. The retired teacher was unwilling to miss a day of work, even when he underwent prostate surgery, according to Edina Magazine. While in recovery, Law sneaked out, donning his nightgown, slippers and a turtleneck, determined to carry on helping the homeless.
The job is difficult and physically taxing for Law as he sleeps about two hours a day in his car, though he says what he does is a necessity. "Am I glad I'm working 18 hours a day? No. But when you see a need you do it," he told Edina Magazine.
He maintains that his work is more than making sure people don't go hungry.
Related
Before You Go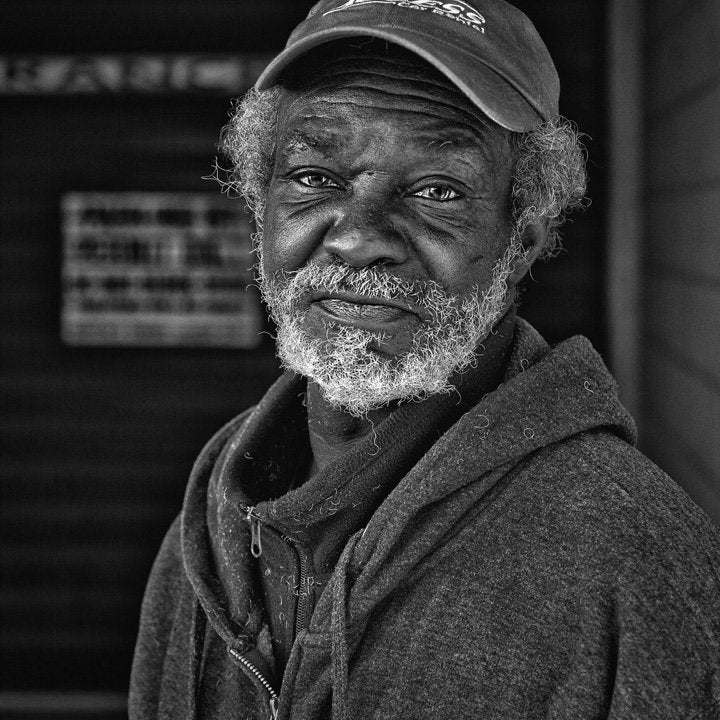 Haunting Photos Of Vets On The Street Underscores Homelessness Issue
Popular in the Community