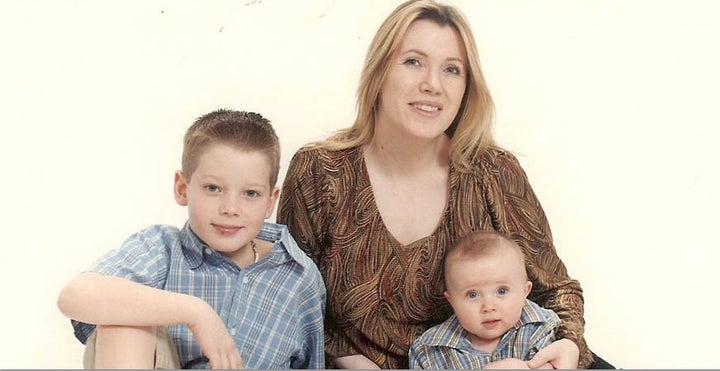 The family of accused "millionaire madam" Anna Gristina have taken to the web to raise funds for her $2 million bail and to bring her home in time for Mother's Day. Gristina has been living in squalid conditions inside her Rikers Island cell, they say, and it's an injustice that the mother of four hasn't been able to return to her Westchester house.
"As if this wife and mother was a war-criminal, Anna is kept in solitary confinement, in a room where the temperatures exceed over 100 degrees," the website, helpanna.org, reads. "Rats and roaches scurry all around her. The authorities humiliated her further by attempting to make her wear only a t-shirt and diaper."
Sharman Stein, a spokeswoman for the Department of Correction, told CBS, "all of the allegations that are being made are untrue."
"This is not solitary confinement," Stein said. "It is not punishment. It is protective custody, a single-cell housing, as is true for many other inmates in the system and for all high-profile inmates."
Gristina is also portrayed on the site as a caring suburban Mom with a love for her pet pot-bellied pigs.
"There is never a day, a morning, an hour, a minute that goes by that we dont miss our Mother, Anna Gristina-Gorr," the website says. "To us, she is the woman who we call for when we are sick, who goes to our school plays and soccer games, who smiles in our eyes. She is Mom."
"Perhaps it's time to rescue the rescuer," another section of the site reads. "Anna Gristina-Gorr and her little son have dedicated their time to saving the lives of animals." Gristina co-owns a pig rescue center called the Pig Placement Network.
Gristina was arrested in February and charged with running a multi-million dollar prostitution ring out of an Upper East Side apartment building with accomplice Jaynie Mae Baker.
Assistant District Attorney Charles Linehan told a judge that during hundreds of hours of surveillance Gristina was caught saying "she has connections in law enforcement who are poised to help her out, to let her know if there is trouble on the front that she needs to be concerned about."
"We believe that it's a very strong case against her," Linehan said.
Thinking cops were hot on her trail, prosecutors say Gristina fled to Montreal in 2008. The high bail was set to keep her from fleeing again.
Peter Gleason, one of Gristina's lawyers, offered to put up his TriBeca apartment as collateral for Gristina's bail, but the offer fell through last week.
Lawyer Gary Greenwald has asked the court that Gristina's bail be lowered.
"The children are distraught," Gristina's husband, Kelvin Gorr, told The New York Post. "There's Mother's Day, the prom, graduation. She should be out. These are once-in-a-lifetime things that she's missing because of an unjust bail. I started the Web site in hopes of raising enough capital to get my wife out of jail."
Gristina and Gorr's 17-year-old son also tweeted that he and his family will be appearing on an episode Entertainment Tonight Thursday.
Calling all HuffPost superfans!
Sign up for membership to become a founding member and help shape HuffPost's next chapter