 The first known alleged victim in the Jerry Sandusky case, known as "Victim One" was forced to leave his school because of an onslaught of bullying, The Patriot-News reports.
Mike Gillum, psychologist for the family, told the news source that officials at Central Mountain High School didn't step in and provide guidance to the boy's classmates, who began to blame Joe Paterno's firing on the 17-year-old.
Victim One testified he was forced into multiple sex acts between 2006 and 2008. During that time, Sandusky was also assisting the high school with their varsity football program, the report states.
Gillum told The Patriot News that name-calling and verbal threats at the school, which is located about 30 miles northeast of Pennsylvania State University, became too much for the boy to bear.
The Centre Daily Times wrote the 23-page report by a state grand jury investigation alleges that Sandusky molested at least eight boys over a 15-year period, beginning with "Victim 1." In the report, the victim testifies that Sandusky began a physical relationship with him during sleepovers at his house, where the accused would blow on the boy's bare stomach and crack his back.
The boy later testified that the relationship became sexual, with Sandusky performing oral sex on him more than 20 times, according to the Centre Daily Times.
The 17-year-old has left the school in the middle of his senior year, and the Keystone Central School District issued a statement to the Centre Daily, saying it would be said "inappropriate" to comment on the case publicly.
The allegations have also led to the removal of long-time football coach Joe Paterno and university President Graham Spanier.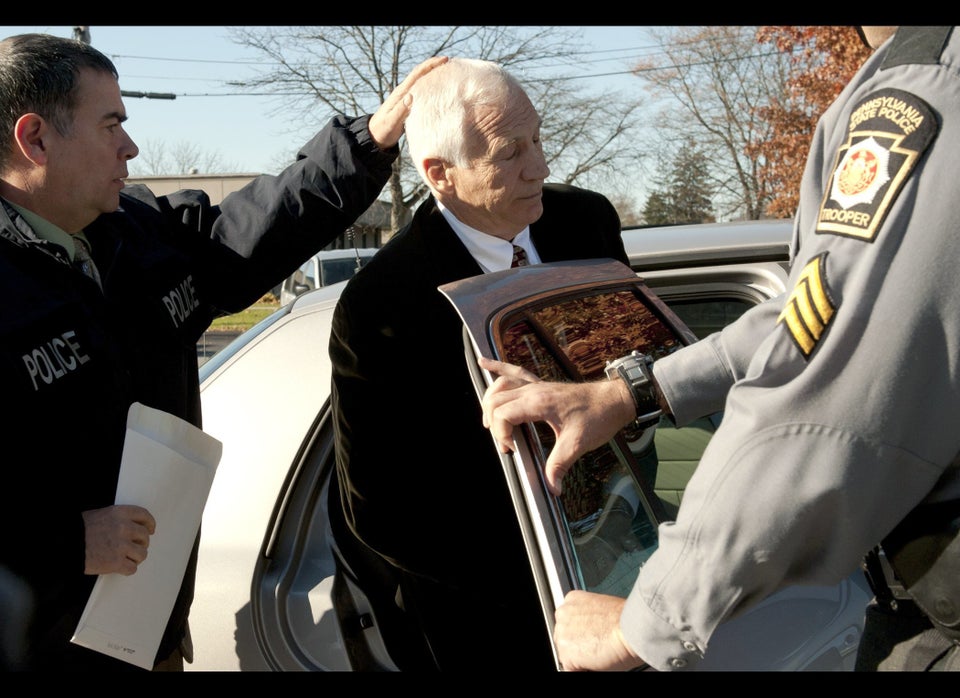 Key Players In The Sandusky Scandal At Penn State (All Images via AP)