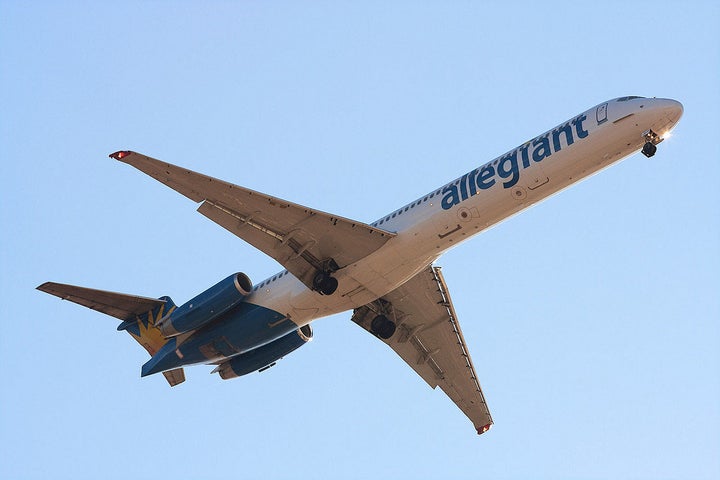 A plane operated by low-cost carrier Allegiant Air slid off the runway in Youngstown, Ohio Monday evening after departing St. Petersburg-Clearwater International Airport Monday afternoon.
The MD-82 can hold 150 passengers but officials were uncertain how many people were on board Flight 892 Monday. There were no injuries reported in the incident, as the plane's nose gear slid off a taxiway during a wide turn.
The director of aviation for Youngstown-Warren Regional Airport, Dan Dickten, told the local Vindicator newspaper that icy weather could've played a role in the accident.
"It was probably a combination of both [the weather] and the pilot taking a turn too wide," Dickten said.
Allegiant operates low cost flights across the country, often packaging them as air-and-hotel getaways.