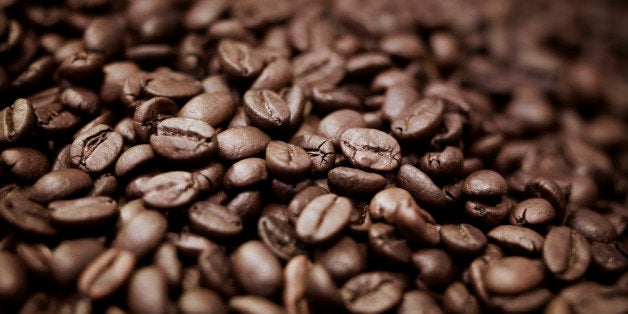 In the mid-1980's, when most coffee still came out of a tin can, Allegro Coffee had the vision to bring small batch, traditionally roasted coffees to American consumers and to pay the farmers producing the beans a fair price. The venture was a success and within a decade Allegro and Whole Foods Markets -- one of its early customers -- had combined forces.
Allegro's commitment to improving the lives of the smallholder farmers at the base of its value chain continues today -- much like Equal Exchange and Cooperative Coffee and other buyers we work with. Allegro, for example, supports female coffee growers by empowering them to change the economics of their own lives and the lives of their communities.
That's key for women farmers who face gross inequities in the developing world, producing 50 percent of the world's food, yet owning only two percent of legally titled land. And without land tenure, women face unequal access to credit and agricultural inputs such as seeds and fertilizers, which lowers their yields relative to men.
The Codemu Women's Group was one of Allegro's early collaborators. A part of the Peruvian Aprocassi Coffee Cooperative in the mountainous Cajamarca region, Codemu began separating out their organic beans in 2007, after Allegro agreed to pay a premium for the women's coffee. The arrangement was so successful (and the coffee so flavorful), that Allegro later provided two $10,000 grants to Codemu to purchase additional equipment and expand their enterprise. The group's 73 members, many of whom are heads of households or widows, were then able to create their own brand of coffee, build a thriving café and develop a store where nutritional food is available at a discount year-round.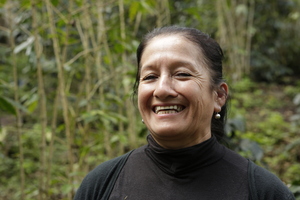 "It's an empowerment," said Christy Thorns, Allegro's Director of Sourcing.
A way for the women to take charge of their own business and a great way for them to have more access to the market. Now we have a blend that is just women's coffees, and Aprocassi is one of the key contributors.
A growing body of research supports the dynamic experience of Allegro and Codemu: With access to resources, rural women accelerate positive change in their communities not only by producing more, but also by investing in education, health and nutrition. Kanayo Nwaze, president of the U.N.'s International Fund for Agricultural Development explained, "If women farmers had the same access as men to resources and inputs, agricultural productivity would rise sharply." In addition, the Food and Agriculture Organization, comprised of 194 member nations, estimates that if women had the same resources as men, worldwide food production could increase by four percent, reducing the number of hungry people by as much as 150 million.
Reversing the inequities facing rural women and breaking cycles of poverty and hunger are major challenges, but creative and committed approaches such as Allegro's are making headway. Recently, Root Capital, a non-profit agricultural lender that addresses global poverty by investing in small and growing businesses, launched its Women in Agriculture Initiative (WAI --pronounced "way") to provide more reliable economic opportunities for rural women. One year into the initiative, the WAI has provided $85 million to gender-inclusive businesses, reaching upwards of 130,000 female farmers in Latin America and Africa. Root Capital was also an early investor in the Aprocassi Coffee Cooperative. The focus on rural women is gaining traction as food and agricultural agencies around the world begin to recognize that these farmers, entrepreneurs, workers and managers hold the key to ensuring food and nutrition security.
The women of Codemu are an example of what a commitment to rural women provides to an entire community: Their Santuario brand coffee is now sold on the international market, the Saha café has become a destination for locals and tourists alike, Comercial Loja, the second store, sells nearly 300 products cheaper than other shops in town, and through Aprocassi the women have access to an internal credit system that provides small loans during the off-season or periods of poor harvests.
"These projects have been very good for the group and its members," said Dora Lisa Carrion Gomez, a Codemu farmer and co-owner of the café. "They have given us a sense of belonging and achievement that is hard to express with words."
The group is clear on what they want to do next. Once they've saved sufficient funds, they plan to purchase a building where they can relocate the café and shop, no longer incurring rental fees and providing a location for Codemu's meetings. The impact is clear. "My life has changed a lot," said Carrion Gomez. "I feel proud to represent this committee of women."
Popular in the Community