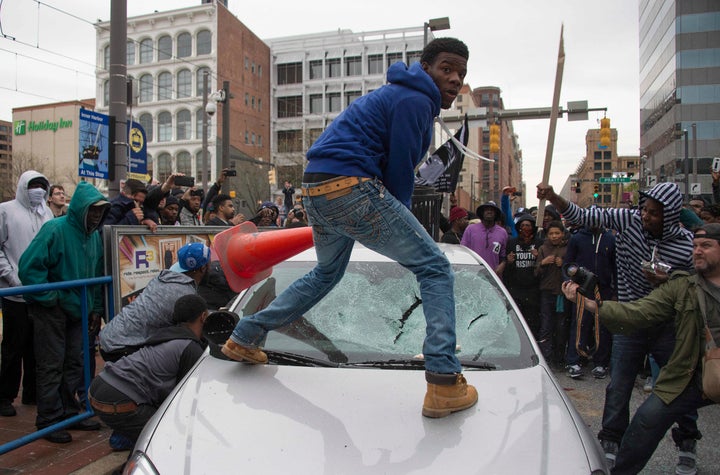 At the height of the unrest in Baltimore last year, 18-year-old Allen Bullock climbed on top of a police cruiser, raised an orange traffic cone over his head and smashed it through the car's windshield. A crowd closed in around Bullock, with some joining in on the destruction. Photographers snapped images, quickly making Bullock's act of defiance a resounding symbol of the protests that rocked Charm City for a week in April.
Bullock, now 19, says he'd lost a friend a week earlier, when 25-year-old Freddie Gray suffered a fatal injury in police custody. He was "caught up in his own emotions," his attorney, J. Wyndal Gordon, would later say after his client turned himself in to authorities under the advice of his parents.
Bullock's effort to come clean to police wouldn't earn him leniency, however, and a year after the Baltimore uprising, he's one of the only people serving significant time for the incidents surrounding Gray's death.
On top of smaller misdemeanors, the state attorney's office also pursued charges of felony "rioting" for his role in damaging two Baltimore police cars, which carries a maximum sentence of life in prison.
Prosecutors had sought more than nine years in prison for the teen. Gordon told The Huffington Post that this reflected a concerted effort by the state attorney's office "to lay 100 percent of the blame at the feet of Bullock for every act of violence during the Freddie Gray protests."
"I believe the over-zealous and repressive prosecution of Bullock was clearly an act of revenge rather than any type of pursuit of justice," he added, noting that the police cars have since been repaired and returned to service. Gordon also suggested race played a factor throughout the legal proceedings, as it does in many criminal justice settings.
Last month, Bullock accepted a plea deal that carried a 12-year sentence, with all but six months suspended. He must also serve five years of probation, do 400 hours of community service and complete his GED.
Bullock's sentencing marked the end of a controversy that began last year when the city set his bail at $500,000, above the highest amount -- $350,000 -- given to any of the six officers charged in Gray's death. Gordon referred to the bail as "unreasonable, unjustified, punitive, and inconsistent with the spirit" of common law and public policy. He added that bail should never be used to punish a defendant. Bullock was only released after an anonymous contributor put up the minimum payment for his bail.
And while Bullock may have eventually gotten out of jail while he awaited trial, Gordon says Baltimore police continued to harass his client over the following months.
"[Officers] have physically snatched him up, thrown him against police cars, and slammed him onto the ground on numerous occasions just to assert their dominance and remind him they're in control," he told HuffPost. "BPD is the toughest, most ruthless gang on the streets today in Baltimore City."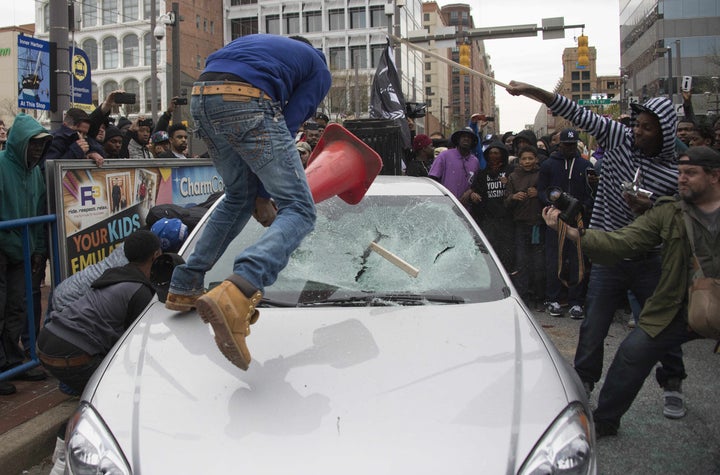 Serving six months of a potential 12-year prison sentence may seem like a relatively good deal, especially considering Bullock faced a total of eight criminal counts. But under the terms of a suspended sentence, even a minor slip-up could get him incarcerated for a longer stretch.
Bullock is set to be released in July, though Gordon said he could get out sooner. He'll return home to West Baltimore, where over half of the people released from Maryland jails each year reside. And as an ex-offender, he'll face an uphill battle to get his life back on track in a city where unemployment is rampant, especially among young black males.
But Gordon called Bullock "strong and well-grounded," and expressed confidence that he would make it work.
"People all over the city have made written requests to me for the chance to mentor Bullock or offer useful guidance and assistance to him in the near future," he said. "For many who have been personally affected by police brutality, Bullock's actions were greatly understood, not so much for the damage they caused, but for what they represented. Bullock expressed what was on the hearts and minds of many Baltimoreans marginalized and mistreated by our government at that time. His actions may have come with a heavy price but Bullock paid it all."
Meanwhile, the only trial to date for the officers indicted in Gray's death was for William Porter, who failed to buckle Gray's seat belt in the police wagon following his arrest, possibly contributing to his fatal injury.
Porter will be tried again in September. Trial dates for the other officers range from May to October, though activists in Baltimore aren't holding their breath for the police department to start showing a commitment to accountability.
"[I] don't expect there to be convictions," Kwame Rose, a prominent advocate for police reform, told HuffPost earlier this year. "I expect there to be just a minimal amount of effort to try to maintain order in this city because the city officials don't want black people — poor black people — pouring out into the streets like we did [last] April."
As the nation prepares for the upcoming trials, the city of Baltimore can at least rest comfortably knowing that the criminal justice system has taken a window-basher off the streets.
Before You Go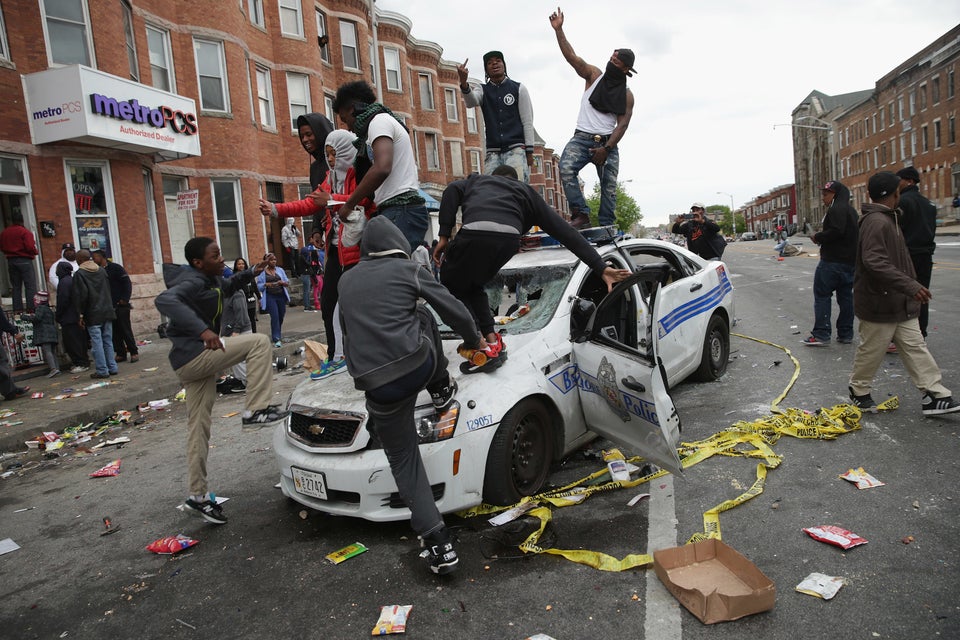 Baltimore Riots
Popular in the Community