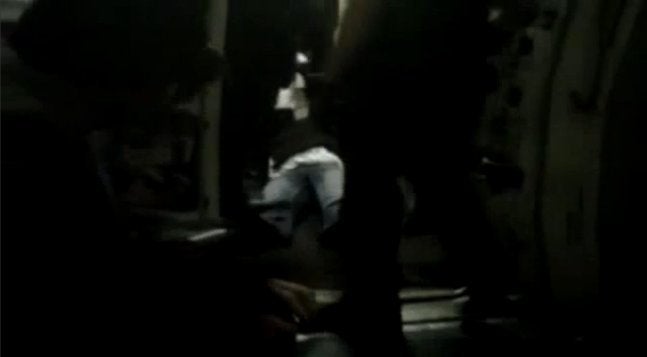 Allen Chaves was aboard a Delta flight from Minnesota to Los Angeles when he had an altercation with a flight attendant.
"There was a little bit of a scuffle," passenger Ed Barrera told KARE 11. "When the flight attendant walked back up, he was bleeding from the nose."
Afterward, Chaves was restrained by other passengers for the remainder of the flight.
He is being held on a misdemeanor account of assault.
UPDATE, 2/8/12: Video has emerged of Chaves being dragged hands first off the flight as he was too intoxicated to stand up, according to the Los Angeles Daily News. He was then taken to a local hospital to sober up.
Check out the passenger-filmed video below.
Related