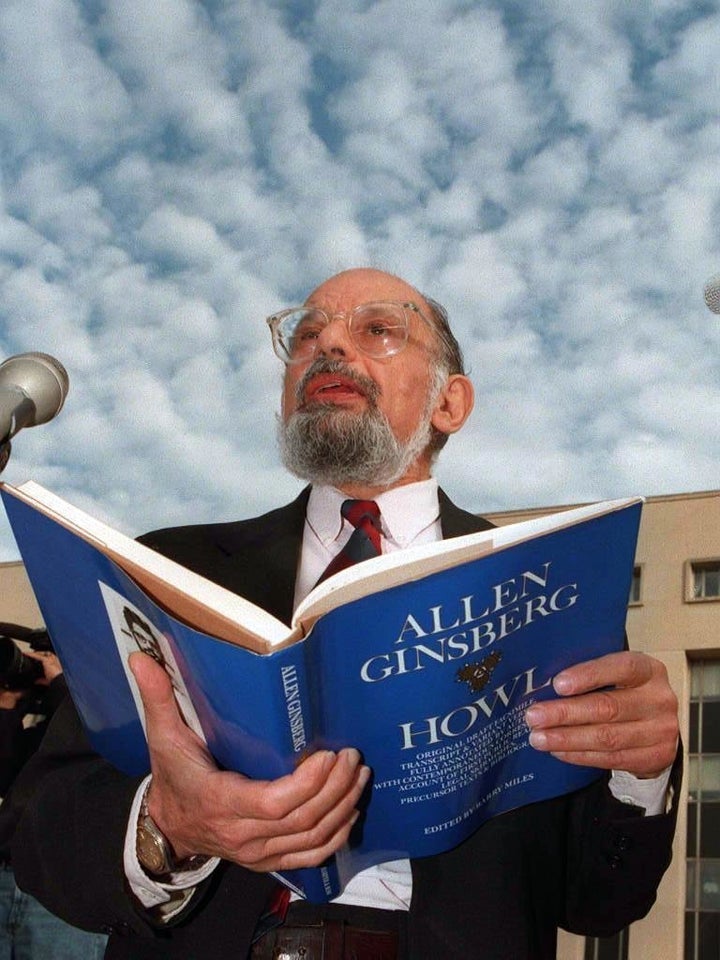 The National Gallery of Art in Washington D.C. has just opened "Beat Memories: The Photographs of Allen Ginsberg" (through September 6, 2010). It's the first scholarly exhibition of the poet's photographs. Approximately 80 works are on display. They range from snapshots taken before and as Ginsberg achieved literary fame (including now celebrated portraits of Jack Kerouac and William S. Burroughs) to later images of other Beat writers (Gregory Corso, Neal Cassady) and assorted friends (Bob Dylan). More germane, there are also a number of portraits of visual artists (Larry Rivers, Francesco Clemente, Harry Smith).
Ginsberg (1926-1997) began snapping photos in the late 1940s. In 1953 he purchased a secondhand camera. Ginsberg abandoned photography some ten years later, but returned to it in the early 1980s. Encouraged by photographers Berenice Abbott and Robert Frank (his "kindly teacher"), Ginsberg reprinted much of his early work and began making new portraits -- and in an original touch, added ever evolving long and short inscriptions to each print.
As exhibit curator Sarah Greenough notes in the catalog which accompanies the exhibit, Ginsberg's photographs form a compelling portrait of the Beat and counterculture generation of the 1950s through the 1990s. However, his pictures are more than mere historical documents. The same ideas that informed his poetry -- an intense observation of the world, a deep appreciation of the beauty of the vernacular, a celebration of the sacredness of the present, and a faith in intuitive expression -- also permeate his photography.
Accompanying the exhibit is a beautifully printed catalog, Beat Memories: The Photographs of Allen Ginsberg (National Gallery of Art / DelMonico Books - Prestel), authored by Greenough, an acclaimed photo historian and the senior curator and head of the department of photographs at the National Gallery of Art. The following interview is included in the catalog. I interviewed Ginsberg on the subject of photography on the occasion of a gallery exhibit of his photographs in San Francisco in 1991.
Related
Popular in the Community