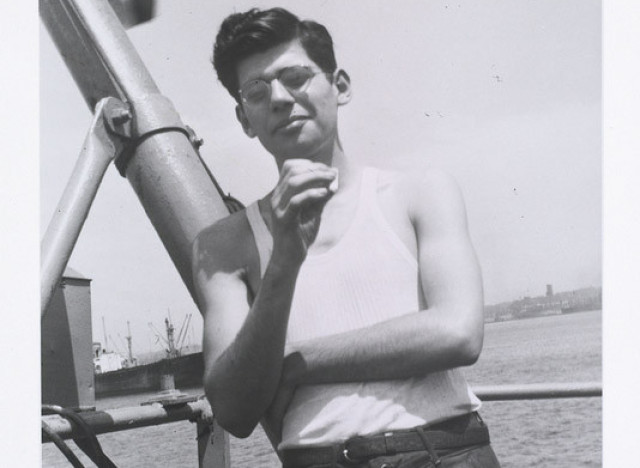 An exhibition entitled "Beat Memories" at Grey Art Gallery in New York features 94 candid black-and-white photographs of the revolutionary writer with his circle of close friends, including Jack Kerouac, Lawrence Ferlinghetti, William Burroughs and Neal Cassady. Ginsberg, a self-admitted amateur in the field of photography, bought a $13 Kodak Retina at a pawnshop on the Lower East Side and developed his film at local drug stores.
We have to admit, given the wild phrasings these prophetic young writers produced, we're a little surprised by the number of Facebook-ready faces in the mix. Yet the candid close-ups of the fiery spirits in their local Greenwich Village haunts serve as oddly thrilling portals of the banal lives of brilliant minds. Many of the photographs are sealed with a handwritten caption from Ginsberg himself, forming proto-poems that deliver the photographs from mere snapshots into the realm of art. Together, the captions and images form a bizarre photo album slash illustrated history book that leave you wishing you could have, just once, shared a cup of coffee with Ginsberg at "City Lights" bookstore.
What do you think, readers? Does Ginsberg channel the same perfect madness in his artwork that he does in his poetry? Are these photographs worthy of a museum retrospective, or will they forever dwell in the category of "celebrity photographs"? Let us know your thoughts!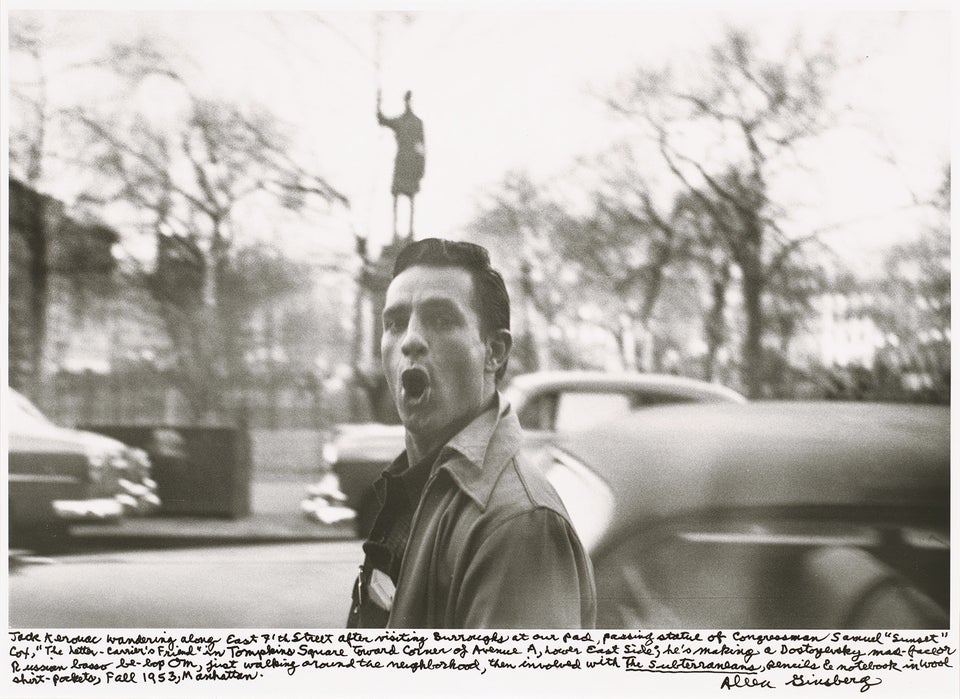 Allen Ginsberg
Related
Popular in the Community