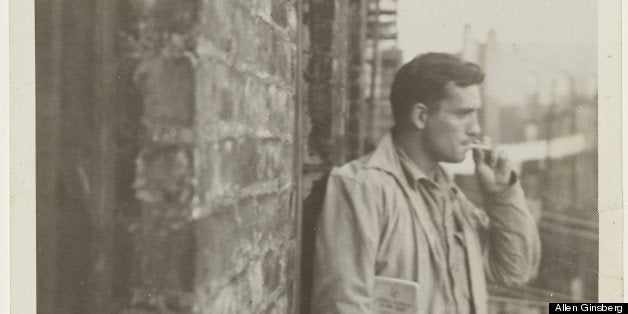 Allen Ginsberg didn't just see the best minds of his generation "destroyed by madness, starving hysterical naked, dragging themselves through the negro streets at dawn looking for an angry fix." He also took their pictures.
Story continues after slideshow...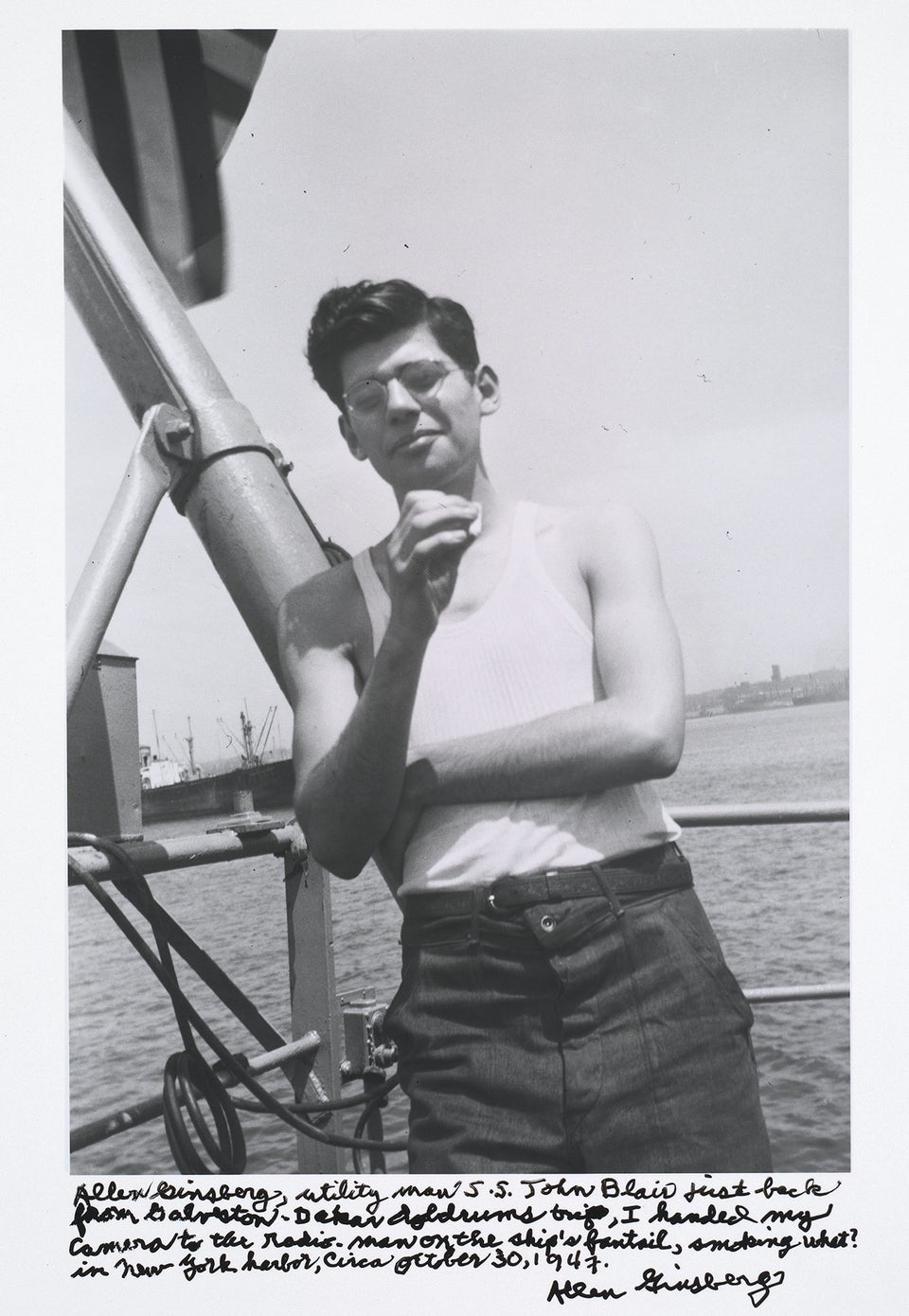 Allen Ginsberg Photographs
"His photo taking was an extension of his everyday behavior," Colleen Stockmann, assistant curator at the Contemporary Jewish Museum, told the San Francisco Chronicle. "It's something he did almost like we do with our smartphones. It was not a super-conscious art form he picked up and pursued."
In addition to the photos themselves, Ginsberg, who died in 1997, documented the action with handwritten notes describing what was going on. "These are not just captions, identifying the people in the photograph from left to right," explained writer Roslyn Bernstein in Guernica Magaine, "but rather poignant, passionate, and irreverent observations, some written thirty years after the original photos were taken."
On one picture of a particularly unhappy looking Jack Kerouac, Ginsberg wrote, "Jack Kerouac the last time he visited my apartment 704 East 5th Street N.Y.C., he looked by then like his late father, red-faced corpulent W.C. Fields shuddering with mortal horror."
Many of the photos in the exhibit came from the private collection Gary Davis, an avid collector of Ginsberg's photographs who donated nearly 200 to the National Gallery in Washington, DC. The prints have been making a tour of the country, with just under 50 going on display at New York University's Grey Art Gallery earlier this year.
However, the San Francisco exhibit holds special relevance because the city is also the home of City Lights, the independent publishing house and bookstore that put out Ginsberg's work for most of his career.
"I know the literary community in San Francisco, and I understood how important Ginsberg is to the community, how deeply people feel about him," the museum's public programming director Gravity Goldberg told the Jewish news and culture site J Weekly. "As you start talking to people, you realize...everyone has a story about the time they met Allen."
The exhibition, which runs though September 8, is being presented in conjunction with The Allen Ginsberg Festival in mid-July. The festival celebrates Ginsberg's legacy in San Francisco with a walking tour of his old stomping ground of North Beach, live readings of some of Ginsberg's poems and panel discussion of free-speech advocates about how the author's life and work affected the free-speech movement.

Popular in the Community