NEW YORK (Reuters) - The management of the Empire State Building on Monday filed a $1 million lawsuit against a photographer who shot topless pictures of model atop its iconic 86th floor observatory.
Last August, a model climbed to the crowded observation deck and took her top off as 30-year-old photographer Allen Henson captured the image on his cell phone.
The photo quickly went viral on the internet and angered the owners of the Empire State Building, one of the most popular tourist attractions in New York City, who said the observation deck was full of tourists, including children, at the time the photo was taken.
"We were doing a social experiment," said Henson, adding he has been photographing fashion models for three years and also shot photos of topless women in Central Park and in Manhattan's Peninsula Hotel.
Henson began taking the series of photos after becoming aware of a May 2013, New York City memorandum that prevents police officers from arresting women who expose their breasts in public.
Henson said he wanted to test the social implications of the rule, but added that the pictures atop the Empire State Building were not taken in a professional capacity.
"I am a professional photographer, but that doesn't mean that every time I touch a device with a camera on it I must be conducting a photo shoot," he said.
Management of the Empire State Building charged in the suit the pictures were produced "for his own commercial purpose" and damaged the landmark's "reputation as a safe and secure family friendly tourist attraction."
Every year more than four million visitors from around the world pay to view the city from the Empire State Building's observatory, over 1,000 feet above ground.
Representatives for the Empire State Building did not immediately respond to requests for comment.
Henson said the building's guards did not react to the shoot or attempt to remove him from the premises.
"On a side note," he said, "she had wonderful breasts."
(Reporting by Marina Lopes and Daniel Wiessner)

Related
Before You Go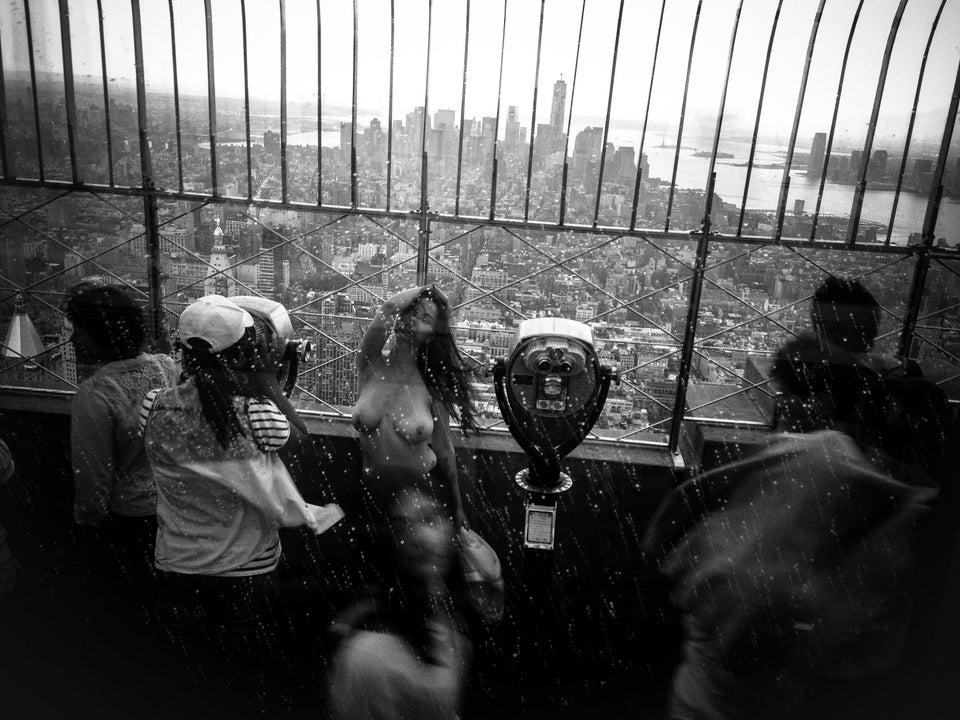 Topless Atop The Empire State Building
Popular in the Community