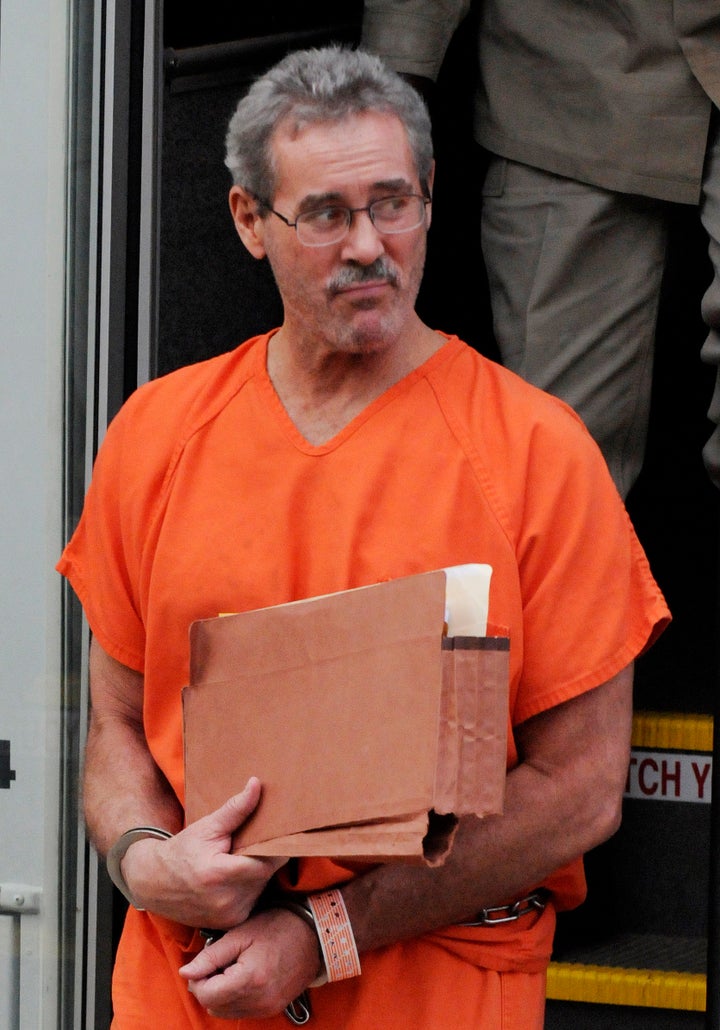 So R. Allen Stanford, the former head of the Houston-based Stanford Financial Group, is officially a criminal. Prosecutors say he oversaw a $7 billion pyramid scheme and a Houston jury found him guilty of 13 counts, including wire and mail fraud and obstructing a federal regulatory investigation. Stanford, 61, faces as long as 20 years in prison for each fraud count.
No thanks to the Securities and Exchange Commission, the regulator in charge of overseeing operations precisely like Stanford's. As happened with the case of Bernie Madoff, Stanford was connected, so the SEC turned a blind eye.
The phenomenon known as the "revolving door" is widely acknowledged as a challenge to our democracy. It is also a challenge to the integrity of our financial markets. The revolving door at the SEC is gold plated and features prominent corporate sponsorships. And it should concern investors of every type, especially small investors. Why should individual investors trust they are getting due protection when evidence of regulator corruption is all around them?
The story here isn't Stanford. The story is the SEC.
This January, a Reuters report asked "How did [Stanford] keep authorities at bay for so long?"
Answer: "In part... the legal advice he obtained from former SEC officials and other ex-regulators and law-enforcement officials."
Take Spencer C. Barasch. He headed the enforcement division of the SEC's regional office which oversaw Stanford's operations. On three separate occasions, Barasch personally overruled SEC examiners recommending that the agency investigate Stanford. Then he went on to work for him. Interesting career path.
Barasch recently agreed to pay a $50,000 fine for allegedly violating federal ethics laws by representing Stanford after overseeing regulation of Stanford's U.S. brokerage businesses. No jail time. We throw people in jail for inadvertently stealing sandwiches in this country, but apparently abusing the public trust to abet a large scale fraud just isn't that big a deal.
Another former government figure whose reputation has been tarnished by the Stanford affair is Thomas Sjoblom, a former 20-year veteran of the U.S. Securities and Exchange Commission's enforcement division. Sjoblom left the SEC to work for Stanford as a partner at the international law firm of Proskauer Rose. It is important to note that Sjoblom has not been charged with any crimes (yet) and is presumed innocent, but Reuters reported he is being investigated "for possible obstruction of justice, witness tampering, and conspiracy related to his efforts to persuade the SEC to stand down from its investigation of Stanford."
Last Spring, a study issued by the Project on Government Oversight concluded, that, among other things outgoing SEC employees routinely go directly to work for clients with business before the SEC. It also found that former SEC employees contacted SEC staff on behalf of private clients regarding issues that they had responsibility over during their public office.
In January of 2010, the SEC's own Inspector General identified cases in which the revolving door appeared to be a factor in staving off SEC enforcement actions and other types of SEC oversight, including the Stanford Ponzi scheme.
An empirical study published by Stavros Gadinis of Boalt Hall at University of California, Berkeley found "several significant and systematic biases in the SEC's enforcement patterns" and found indirect evidence to support the thesis that "post-agency employment at higher salaries may operate as a quid pro quo in return for favorable regulatory treatment."
Protecting investors like those who lost money to Stanford is the reason the SEC exists in the first place. Instead, SEC staff were profiting from the relationship. That is a go-to-jail-for-a-long-time crime, not a "$50k-and-on-your-way" sort of thing.
Allen Stanford's pyramid scheme is only a window into the real story -- that the primary regulator for the most important financial system in the world has been substantially captured by select interests. Folks, this is a problem that we as a society need to focus on.