WASHINGTON -- A new campaign ad targeting Rep. Allen West (R-Fla.) shows him in boxing gloves repeatedly punching women in the face, something West denounced as "reprehensible" and "classless."
The ad, called "Fighter" and released by American Sunrise PAC, shows a cartoon version of West punching out an elderly woman in a boxing ring as a narrator says West "socked it to seniors" by pushing to get rid of Medicare. It also shows West punching a younger woman as the narrator criticizes West's support for cuts to women's health care funding.
"Allen West fancies himself a fighter. Maybe so," a female narrator says with a chuckle. "West has socked it to seniors, voting to end Medicare as we know it. He's whacked women with his votes for huge cuts in women's health care funding. And he's mauled middle-class families by supporting a budget plan that would have cut taxes on the rich while eliminating our tax breaks for college tuition and mortgages."
Throughout the ad, shouts and boos emanate from the boxing match crowd. "Allen West is a fighter, alright," the narrator says. "But it's time for us to fight back and knock him out of Congress once and for all."
West issued a statement condemning the ad, saying it "plays on stereotypes." He said the PAC behind the ad is run by the father of his Democratic challenger for Congress, Patrick Murphy.
"The ad being run against me by my opponent's family depicting violence against women and senior citizens is reprehensible. It plays on stereotypes and fear to divide Americans, and it cheapens the very real and tragic occurrences of violence against women and seniors," West said. "The American people are suffering from crushing debt, horrific tax and regulatory policies, and epic unemployment. This classless ad shows a lack of regard for the issues plaguing our nation. This ad reflects the sad state of politics in our Republic with those who seek to destroy a person's character to cover for their lack of intellectual ability and integrity."
Murphy campaign spokesman Anthony Kusich said only that the campaign doesn't comment on third-party ads.
A request for comment from American Sunrise was not immediately returned.
Before You Go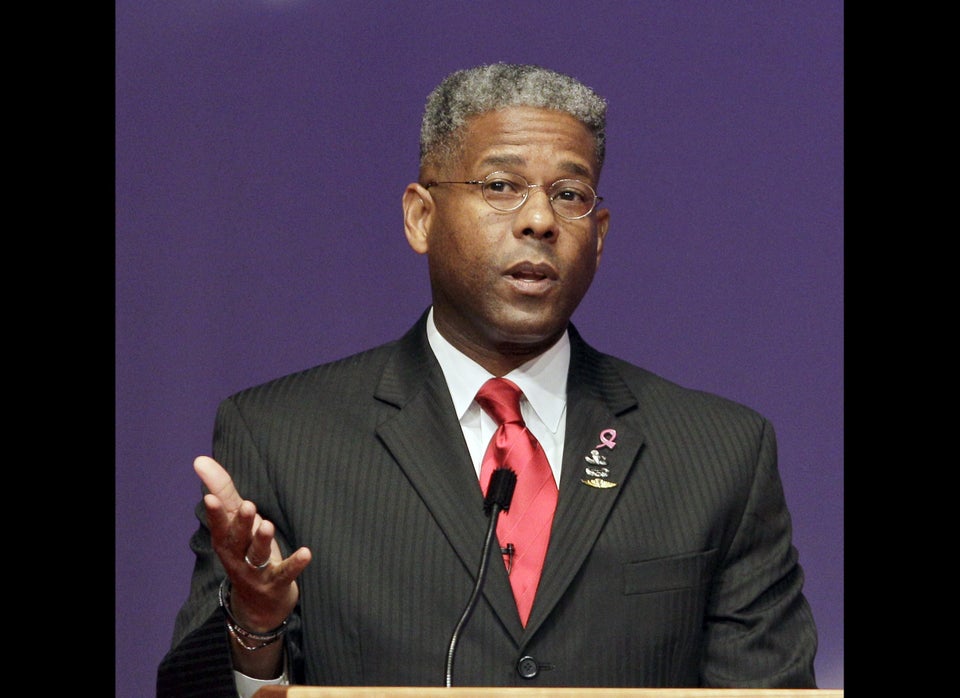 The World According To Allen West
Popular in the Community