 WASHINGTON -- Rep. Allen West (R-Fla.) is leading his Democratic challenger Patrick Murphy by up to nine percentage points, according to a new poll released Thursday by West's campaign.
A Public Opinion Strategies survey found that West is polling at 52 percent compared to Murphy at 41 percent. The survey, which was conducted on behalf of Allen West for Congress and the National Republican Congressional Committee, took place on Sept. 24-25 and fielded 400 likely voters in Florida's 18th District. The margin of error is 4.9 percent.
The survey also found that 34 percent of those screened have a favorable impression of Murphy, while 33 percent have an unfavorable impression. Party registration on the survey was 40 percent Republican, 38 percent Democrat.
A poll released last month by Murphy's campaign showed West and Murphy to be statistically tied.
In related news, Murphy got a helping hand on Thursday from former Florida Gov. Charlie Crist.
Crist, a Republican-turned-Independent who spoke at the Democratic National Convention last month, sent out an email to Murphy supporters urging them to give money to Murphy, who he cast as a candidate able to work across party lines.
"I'm supporting Patrick Murphy because he is exactly the kind of person we need in Washington: He is smart, likable, and an attentive listener who cares more about the substance of your positions rather than which side of the aisle you're on," Crist said in the email.

"Bipartisanship, and a willingness to sit down and negotiate with those who have opposing views, is an essential strength," he continued. "It may have cost me some friends in the Republican Party, but I believe most Floridians feel that being moderate served to their benefit."
Before You Go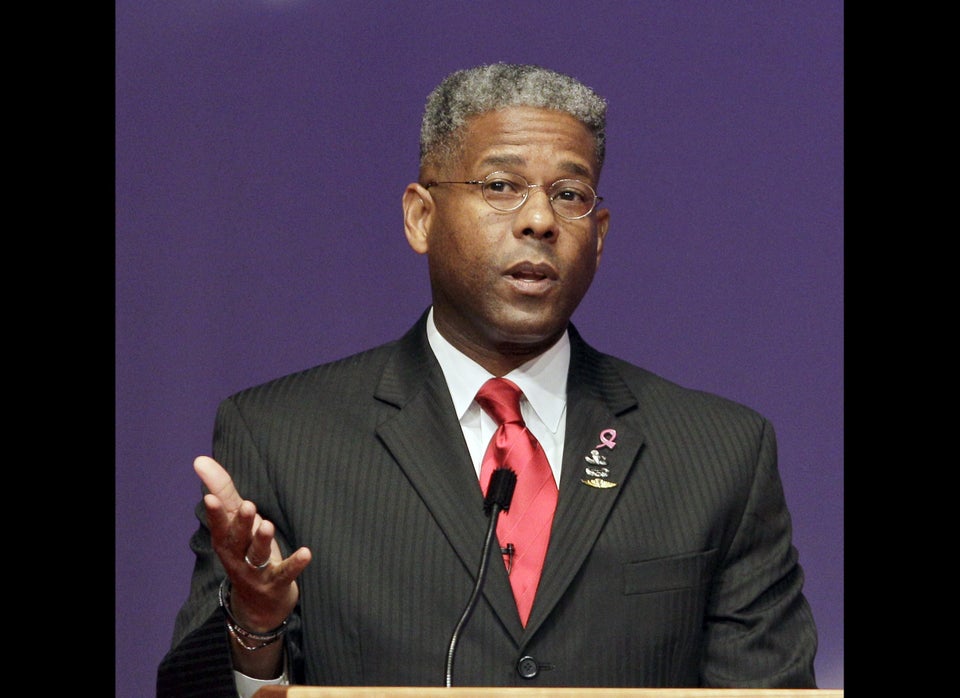 The World According To Allen West
Popular in the Community