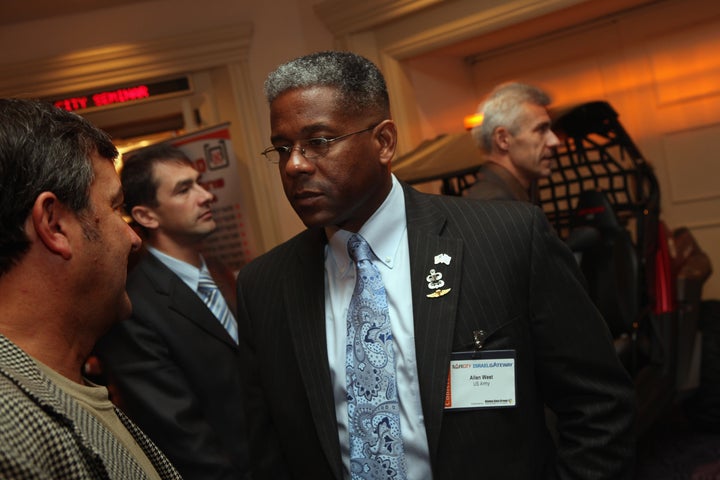 Allen West, the Tea Party-backed congressman-elect who on Tuesday fielded heavy criticism for apparently suggesting that media outlets should be censored for running stories about WikiLeaks' disseminated information, responded Wednesday by claiming that he had actually called for "censure," and that people had misheard his original statement.
I am heard on the African-American Conservative Radio Show saying the media should be censured- meaning "harshly criticized." In no way would I ever ask to "censor" anyone or any organization. Of course, very few news organizations are even printing this reply so here it is for you so you understand my intention and my vision as a leader:


"It has never been my intent to quiet or censor the press or anyone for that matter utilizing their right of freedom of speech granted to them under this country's great American Constitution. The confusion comes with the word censor...when I meant censure- in context that the media should be harshly criticized for printing the damaging documents Assange has released which so clearly puts our soldiers and country at risk."
Scroll down for the clip. Do you think West is telling the truth?
Popular in the Community