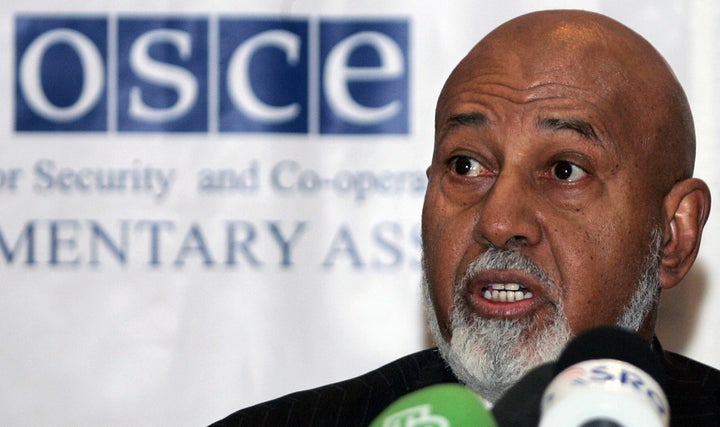 WEST PALM BEACH, Fla. -- A Democratic lawmaker says Rep. Allen West (R-Fla.) offended the entire Congressional Black Caucus by delivering Chick-fil-A chicken and biscuits to their weekly meeting -- and then walking out -- when it was his turn to provide the group with a formal lunch.
Rep. Alcee Hastings (D-Fla.) told The Huffington Post that the incident happened about six months ago but is now fresh in his mind given West's recent comments in support of the fast food chain, which is run by a well-known Christian and backer of anti-gay religious organizations. Chick-fil-A president Dan Cathy last week sparked a nationwide response from gay rights activists after publicly denouncing marriage equality.
"We have a rotation in the Congressional Black Caucus where every member provides the lunch one of the weeks when we meet," Hastings said in a Monday interview. The lunches, he said, are often quite delicious.
"We have fried chicken. And we have catfish and BBQ. We do not have watermelon, although sometimes people will have fruit. We serve a full course meal with collard greens. We have Jamaican beans and rice," Hastings said. But West "sent Chick-fil-A with biscuits. Ok?"
"That was an 'in your face.' Every member of the Congressional Black Caucus that was there was offended," he said.
Asked more specifically why lawmakers were insulted, Hastings said it was because they saw West's actions as making a statement in support of the conservative views held by Chick-fil-A leaders. West is the only Republican member of the caucus.
"He did it deliberately," Hastings said, explaining that he saw West's message as, "You know, 'That's what I think of you all.'"
The Democratic lawmaker said West hasn't been back to any CBC meetings since then.
A West spokeswoman did not respond to a request for comment. A spokeswoman for the CBC also did not immediately respond to a request for comment.
Hastings and West represent adjacent districts in Florida. Hastings is in a solidly Democratic district, but West is running in a newly drawn district this year, the bulk of which President Barack Obama won in 2008. Despite the close proximity of their districts, Hastings said they never talk, not even in passing on Capitol Hill.
"He doesn't speak to me by his own choosing," Hastings said, taking issue with some of West's harsh personal attacks on fellow Florida Rep. Debbie Wasserman Schultz (D). Among other things, West last year called her "vile, despicable and cowardly" for challenging his views on Medicare during a House floor debate.
"I wouldn't want to go into his mental state," Hastings added. "All I know is his verbiage and his rhetoric is way over the top. Way over the top."
Before You Go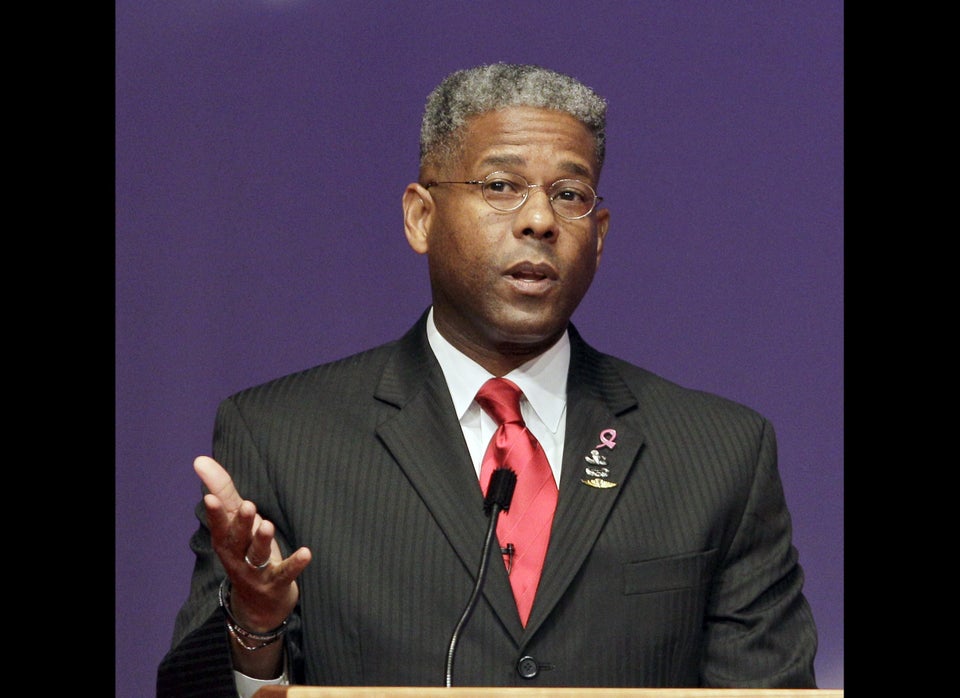 The World According To Allen West
Popular in the Community